Uniformity Labs Has Designed a 3D Printed Metal Roll Cage for a Solar-Powered Car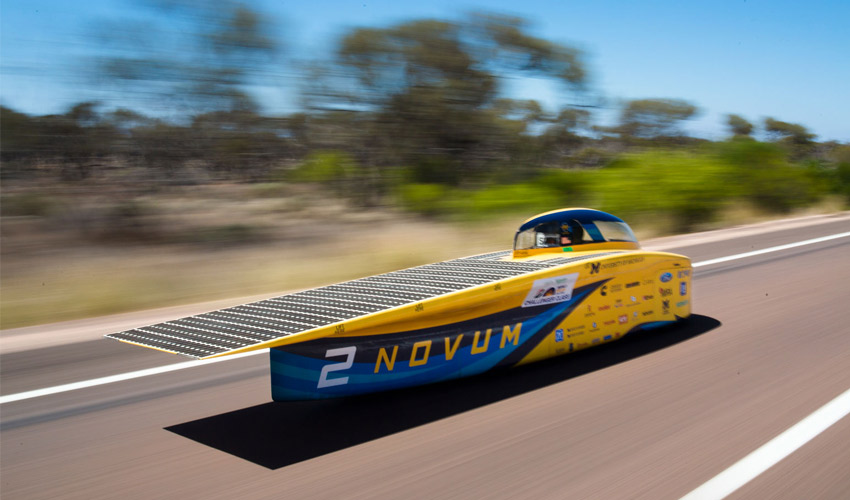 Uniformity Labs is a company specializing in manufacturing parts via 3D printing. Recently, they produced an ultra-low-porosity aluminum alloy (AISi10Mg) automotive component for a solar-powered race car. The part in question is a 3D printed roll cage that was made using selective laser sintering (SLS) on an SLM machine. Thanks to topological optimization, the part was designed to ensure the best strength while reducing the amount of metal powder used. The car is expected to compete in the Bridgestone World Solar Challenge, a car race in the Australian outback for solar-powered vehicles.
Once again, additive manufacturing has proven itself in the automotive sector. Prized for its ability to design custom parts that are both lighter and less expensive, parts made with AM do not require the creation of specific tools or molds, resulting in shorter manufacturing times. In this specific case, Uniformity Labs chose to turn to metal additive manufacturing and more specifically an AlSi10Mg aluminum alloy that was developed by the company.
A 3D printed roll cage
The California-based company created a roll cage for a solar-powered car, a part that provides protection for the vehicle's passengers. Printed on an SLM Dual Laser machine, it was made of aluminum with a layer thickness of 30 microns to provide the best possible surface appearance. Adam Hopkins, founder and CEO of Uniformity Labs, stated, "Our ultra-low porosity AlSi10Mg and print processes allowed the car development team to create a better part quickly, cheaply, and optimized for the necessary weight and safety parameters. It's easy to see how the processes used, and benefits afforded to the roll-cage production can apply to the creation of complex parts for use in mainstream industries such as aviation, auto, and consumer electronics. That's what our technology is all about."
The teams explain that they used topological optimization software to better distribute the material in relation to the forces exerted. Initially, the roll cage in question was to be injection molded with a carbon fiber composite material to ensure the best possible strength. However, by going using metal additive manufacturing, the company was able to reduce costs and production times while achieving the same level of strength. The component in question should therefore take to the road in the Australian car race, where participants must travel 3,000 kilometers from Darwin to Adelaide in their solar-powered vehicle. You can find more information about the project as well as the material used HERE.
What do you think of this 3D printed roll cage? Let us know in a comment below or on our Facebook and Twitter pages. Don't forget to sign up for our free weekly newsletter, with all the latest news in 3D printing delivered straight to your inbox!