Uniform Wares 3D prints the thousands of links for its watches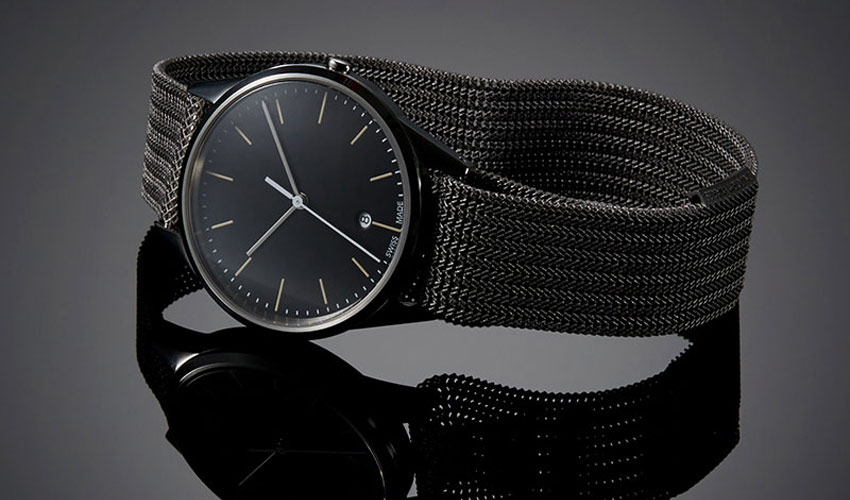 Watch manufacturer Uniform Wares wanted to explore how additive metal fabrication could change the way watches are made. With its partner Betatype, they imagined a titanium alloy rim for its 2019 collection; the PreciDrive M-Line. This is thanks to the powder-bed melting technology. Leading to them being able to make a lighter, more aesthetically pleasing bracelet or rim with a unique clasp system.
The market of watches and jewellery have for some years now looked to additive manufacturing and adopted it in the production cycles of watches, bracelets, necklaces and other jewellery. It is a method that offers a wide choice of materials and allows to obtain more geometric complexity. SmarTech's firm estimated the sector's expenditures into 3D printing at $ 900 million by 2026.

A lighter and more aesthetic watch thanks to additive manufacturing
The watch rim for the new collection was printed on a Renishaw AM250 from a titanium alloy. It consist of more than 4,000 links fitting together to form a strong and light structure. The rim weighs only 10.5 grams. According to Uniform Wares, each of its links is also asymmetrical unlike more traditional watches. This means that each side of the watch rim has a different radius of curvature. This would allow them to be easily adjusted on the hand, while remaining flexible enough to hold well on the wrist.
Note also that the watch rim has a new type of directional clasp; the microscopic "teeth" have been integrated inside the clasp. It can thus bite the rim directly, without its wearer needing to manipulate the bracelet. An innovative clasp that could not have been obtained by traditional manufacturing methods according to Uniform Wares. However, one can wonder if it is as resistant as the more traditional clasps: how is the durability of the teeth? Would everything have to be reprinted again if one of the links get lost?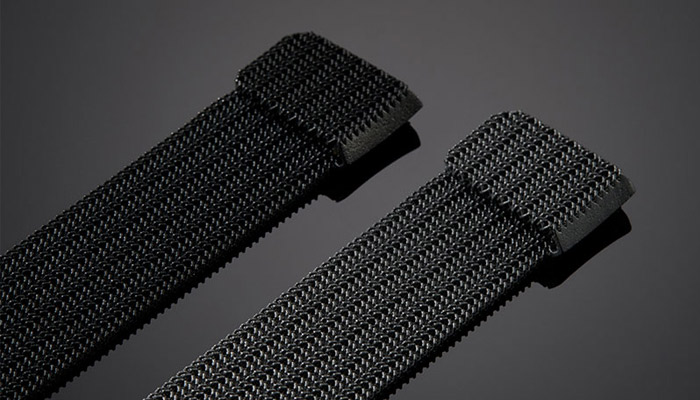 What is certain is that the use of additive manufacturing allows the watch manufacturer to be more flexible in terms of production. They no longer needs to order hundreds or thousands of watchbands five months in advance. Michal Carr, Artistic Director of Uniform Waves, explains: "We can now place an order for 60 pieces and they can have them ready in under a week; this is a real gamechanger for us." He continued, "We plan to incorporate what we've learned into other aspects of our products. Whatever we decide to do next, we'll start with the design based on our knowledge of the additive manufacturing process. " The watch rim is available in a natural matte finish on the Uniform Wares website as well as in some exclusive boutiques. This little gem is sold for € 690. Find more information on the official Uniform Wares HERE website.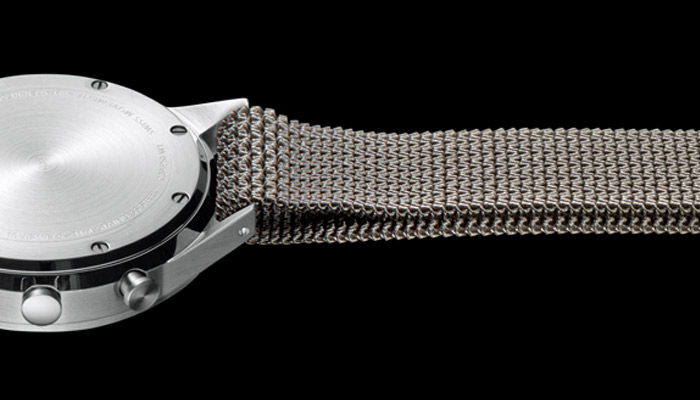 What do you think of the 3D printed watch rim by Uniform Wares? Let us know what you think in a comment below or on our Facebook and Twitter pages! Don't forget to sign up for our free weekly Newsletter, with all the latest news in 3D printing delivered straight to your inbox!