Scientists use Ulvan from Seaweed to Develop Bioink with Wound Healing Abilities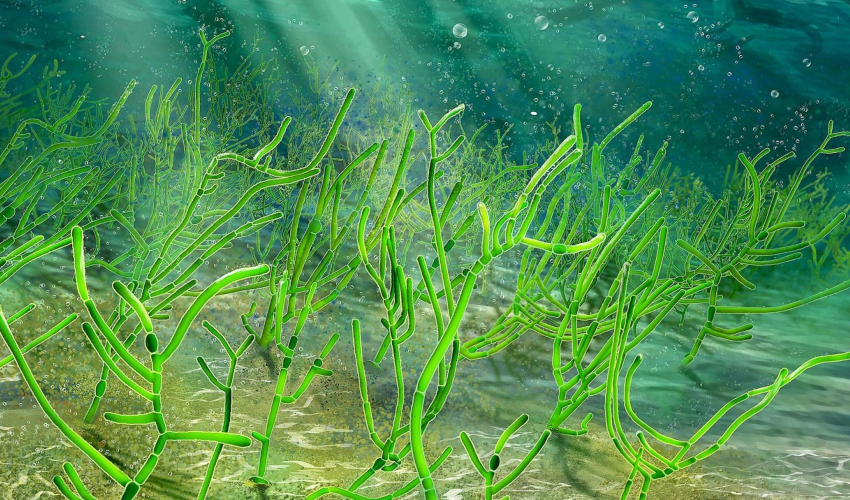 Scientists have developed a novel bioink for 3D bioprinting which could play an important role in wound healing. This ability is thanks to the addition of a particular strain of the molecular species ulvan, a type of seaweed, which possesses a structure comparable to human skin. Ulvan is able to regulate the function of cells in producing key biomolecules used during wound healing. 
"Wound healing occurs in a 3D environment involving a number of cell types and biomolecules, so the use of 3D bioprinting to create scaffolds for wound healing has attracted much attention," ARC Centre of Excellence for Electromaterial Science (ACES) Director Professor Wallace explains. "Here we have formulated a bioink for 3D bioprinting, containing ulvan and discovered that the presence of it assists in the proliferation of cells involved in wound healing."
Researchers first isolated an ulvan type polysaccharide from a cultivated source of a specific Australian Ulvacean macroalgae (Ul84), before adding it to a traditional gelatin methacryloyl (GelMA) based bioink. Ul84 resembles the glycosaminoglycans found in mammals which play a role in wound healing and tissue matrix structure and function. The ulvan acts as "molecular reinforcement in 3D printed scaffolds". This is an important feature in preventing structure contraction, and thus minimizes scarring during wound healing. 
Titled '3D bioprinting dermal-like structures using species-specific ulvan', the study was conducted by researchers from the ARC Centre of Excellence for Electromaterial Science (ACES) and University of Wollongong (UOW) in collaboration with Venus Shell Systems. The team included ACES Director Professor Gordon Wallace and researchers Associate Professor Stephen Beirne, Dr Zhilian Yue and Xifang Chen, as well as Venus Shell System's Dr Pia Winberg and stem cell biologist Professor Yan-Ru Lou from Fundan University.
"It has been so exciting to begin the journey of unlocking molecules from seaweed and delivering them to new heights in partnership with researchers in biomaterials," Dr Winberg commented. "Particularly when the molecules that we have found from a unique species of Australian green seaweed are uncannily similar in structure and function to the molecules that exists in human skin. It will be exciting when this translates into improving the health outcomes for patients with wounds." For more information, you can read the full paper HERE.
What do you think about the novel bioink incorporating ulvan? Let us know in a comment below or on our Facebook, Twitter and LinkedIn pages! Sign up for our free weekly Newsletter here, the latest 3D printing news straight to your inbox!
*Cover photo credit: Dinghua Yang