Ultimaker partners with America Makes to increase female representation in STEM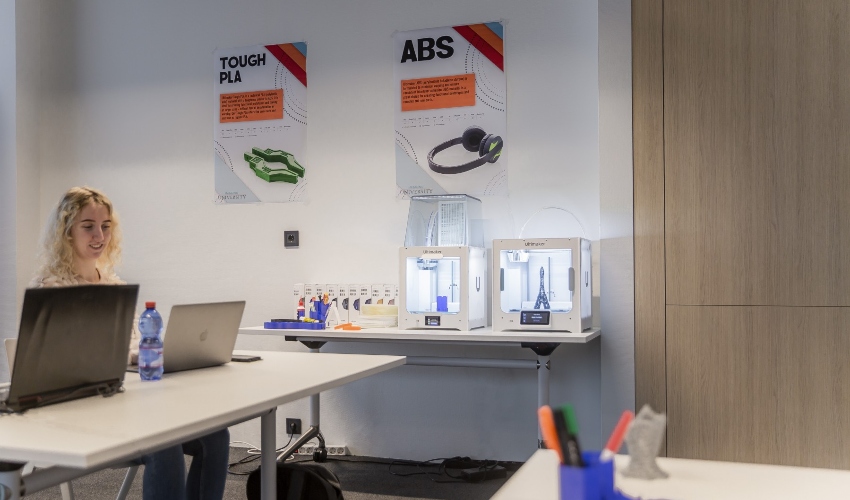 Ultimaker has announced a donation of more than twenty 3D printers on International Women's Day in partnership with a leading American organization for additive manufacturing and 3D printing technology research, discovery, creation and innovation, America Makes. As the market leader in desktop 3D printing, Ultimaker provide open and easy-to-use solutions of 3D printers, software and materials for professional designers and engineers with offices in locations across the globe. The printers were given to high schools as part of an endeavor to increase female representation in engineering by equipping young women pursuing careers in STEM.
Currently, just 13 percent of engineers in the additive manufacturing industry are women. Ultimaker and America Makes have joined forces to encourage this number to grow. Greg Elfering, President Ultimaker Americas commented: "We're passionate about making professional 3D printers, software, materials, and services that are versatile and easy to use for everyone. But more importantly, we want to add sustainable value as a company and foster an environment of equity that enables the next generation of female engineers to leverage 3D printing and solve the world's challenges with additive manufacturing. Together we can make it happen."
Ultimaker has already donated over a dozen 3D printers to support MakerGirl's national #MakerGirlGoesMobile which provides 3D printing sessions to young girls in rural, underserved communities. With this new initiative Ultimaker and America Makes seeks to grow awareness and entrepreneurship opportunities for 3D printing technology among young women through a new national outreach program called Additive Edge.
"We are delighted that Ultimaker has provided its 3D printing technology – a critical resource we need to grow the representation of women in both technical fields and engineering – particularly additive manufacturing. We believe increasing the number of women pursuing these types of careers will not only benefit the additive industry but all of manufacturing," enthused Josh Cramer, Education and Workforce director at America Makes.
You can find out more information about Ultimaker and America Makes' project to encourage more women to pursue successful careers in the 3D printing industry here. What do you think about Ultimaker's donation? Let us know in a comment below or on our Facebook, Twitter and LinkedIn pages! Sign up for our free weekly Newsletter here, the latest 3D printing news straight to your inbox!