UK Government plans to become a 3D printing leader post-Brexit
Published on October 16, 2017 by
Jamie D.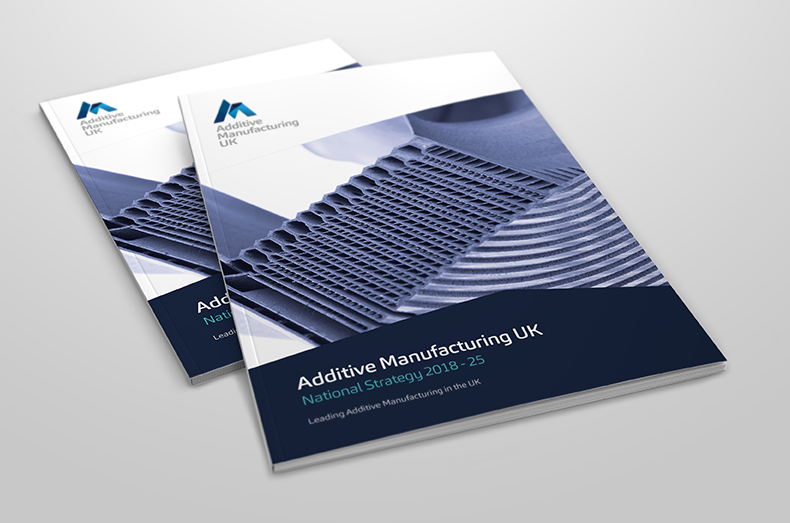 As a Brit, I am not currently very confident in my country's economic state. We have voted to leave the area that supplies the majority of our trade, butchered the talks leading to our exit from the EU, and have no real plan moving forward. However, there is one positive piece of news coming out of the UK Government at least: it has announced plans to become a world leader in the additive manufacturing sector by 2025.
The plan
The plan, by AM UK, is the "Additive Manufacturing UK National Strategy 2018-25," and speaks of how this will occur. Already one of the largest countries in Europe for additive manufacturing (second to Germany), the UK is not behind the times. Europe has a large amount of 3D manufacturers too like Ultimaker, as well as online service Shapeways.
The report suggests that government, industry and academic bodies should come together to "provide a single 'go-to' place to access independent information and latest research." This report also recommends "upskilling" workforces, in addition to increasing the number of places with access to additive manufacturing in the UK.
Dr. Paul Unwin, Chairman of AM UK was a vocal supporter of this, stating "the UK is amongst the global leaders in knowledge and successful application of additive manufacturing and AM UK has been at the forefront of developing its vast capabilities." He also stated that "AM has the potential to transform how and where manufacturing is done across a wide range of industrial sectors and global markets." This is important. With AM and 3D printing predicted to grow into such a huge industry, being ahead of the times could pay off big time.
The stats: UK additive manufacturing
As of now, the UK has a 5% share in the 3D printing market worldwide. AM UK want this to increase this to 8%, which is worth $6.5bn. This extra cash will protect and create new jobs, according to the report. In addition, if the UK gains a significant head start in what is going to be a very disruptive technology, this will increase competitiveness worldwide. The UK has already invested over £200M into additive manufacturing within the last 5 years. This is a significant figure, and will warrant a return on this investment.
The problem
The UK's additive manufacturing supply chain is not good enough however, according to the report. Dr Unwin further explains this, saying "although UK research and innovation in this technology is absolutely top flight, we haven't had the supply chain, so many designers have found solutions abroad." "The AM UK National Strategy aims to enable more to be done here. The strategy considers the entire supply chain, with efforts focused on producing the most effective outcome that will see a transformation in the way businesses operate."
In addition, having all this new technology is great, but who will operate it? AM UK has this covered, as they say they will train British workers to operate this equipment. This includes 3D design, operating printers, and maintaining them. Fortunately, there is already work being done towards achieving this. Examples include the High Value Manufacturing Catapults being built across the UK. These can help implement 3D printing through the gain of skills and transfer knowledge to workers, thus enabling this upskilling.
Overall
This is a rare piece of good news coming out of the UK amidst the Brexit disaster. Dr Unwin seems to think it could be decisive in reuilding the economy, stating that "as we head into Brexit, additive manufacturing can make a real change in the UK and we will be devising the training and education programs needed to provide the additive manufacturing engineers of the future." Hopefully, this will happen and the UK can repair the damage done, becoming competitive again.
Perhaps 3D printing offers a lifeline to the British economy. Perhaps it doesn't. We will have to revisit the conversation in 2025, and check the UK's progress towards an 8% market share. For now, however, most Brits would be happy with no economic disaster occurring in the next 12 months.
Read the full report here.
Have an opinion? Let us know in a comment below or on our Facebook and Twitter pages! Sign up for our free weekly Newsletter here, the latest 3D printing news straight to your inbox!