U.S. Air Force Announces Contracts with Inkbit and BotFactory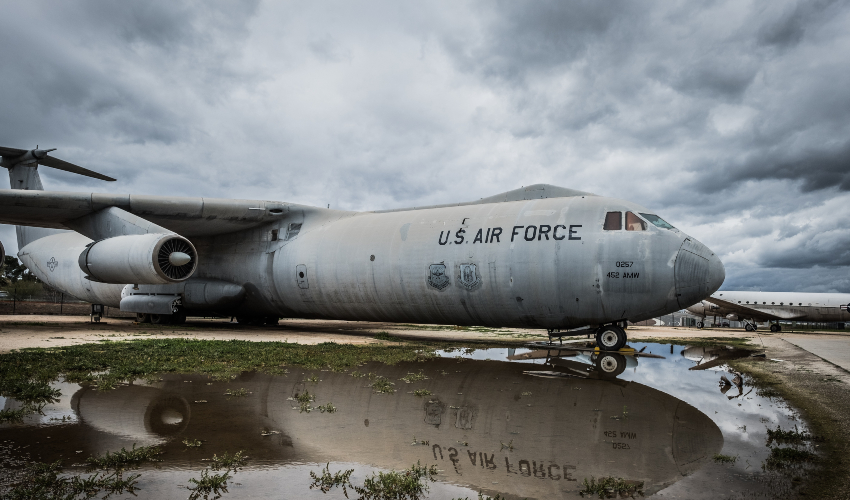 The U.S. Air Force (USAF) has just announced separate contracts with two companies, both specialising in 3D printing, Inkbit and BotFactory. While still of interest, the news comes as no surprise as the U.S. Air Force has already demonstrated their trust in additive manufacturing several times. In the past year alone, the USAF has awarded contracts to companies such as Optomec and Essentium, and invested in additive manufacturing technologies from metal to ceramic 3D printing with General Electric (GE). Now, the U.S. Air Force have announced contracts of $1.7 million to Inkbit for their multi-material 3D printing platforms and $750k to BotFactory for its electronics 3D printer.
The USAF has commissioned three 3D printing systems (Inkbit Vistas) from Inkbit as part of a Small Business Innovation Research contract. The Inkbit Vista relies on the company's proprietary Vision-Controlled Jetting solution and multi-material design software. These machines will be some of the first commercial systems to be built by the company. The Inkbit Vista ensures reliability with its real-time and in-process voxel-level control, facilitated by the machine's capacity to deposit 2.75 liters of material per hour accurate to tens of microns. The Inkbit Vista is also able to process up to four materials at once. This means that users can produce parts with up to three different build materials, with the fourth acting as a supporting material during the print.
"We are thrilled to be awarded this substantial contract from the United States Air Force," stated Davide Marini, co-founder and CEO of Inkbit. "We are at an inflection point in our business where the technology is undoubtedly making a difference in how additive manufacturing is used to create materials that are appropriate for end-use, pass quality assurance standard, and reduce general production costs from legacy systems. We are looking forward to working with the USAF and are excited to make a difference with additive manufacturing." The USAF hope that this contract with Inkbit will allow them to manufacture at a 'greatly reduced' cost. If you want to find out more about the contracts with Inkbit Vista you can do so HERE.
The contract with BotFactory spawns from another of the USAF's programs entitled, AFWERX, which has commissioned the company to build a fully automated desktop machine for on-site, on-demand 3D printing and assembly of printed circuit boards (PCBs). PCBs are important to several of the USAF's activities, as key components of a variety of equipment from aircrafts to warfighter's uniforms. Despite considerable advancements in PCB technology itself over the course of the last few years, advancements in small scale and prototyping production methods have lagged. This has cost the USAF millions of dollars a year and lost the airmen and engineers a significant amount of time. BotFactory Co-Founder and CTO, Carlos Ospina, commented on this saying, "Integrating Inkjet Printing and Pick-and-Place capabilities for PCB fabrication is something no-one is doing, and we're excited to work with the USAF to fix a problem that is so critical to US National Security". These contracts tell us that it should be expected that AM will continue to grow in importance in the defense sector, and especially in the U.S. military. You can find out more about the USAF's contract with BotFactory in the video below:
*Cover photo courtesy of Lance Anderson on Unsplash 
What do you think about the U.S. Air Force's investments in 3D printing? Let us know in a comment below or on our Linkedin, Facebook and Twitter pages! Sign up for our free weekly Newsletter here, the latest 3D printing news straight to your inbox!