TypeCase, the 3D printed mobile keyboard for blind people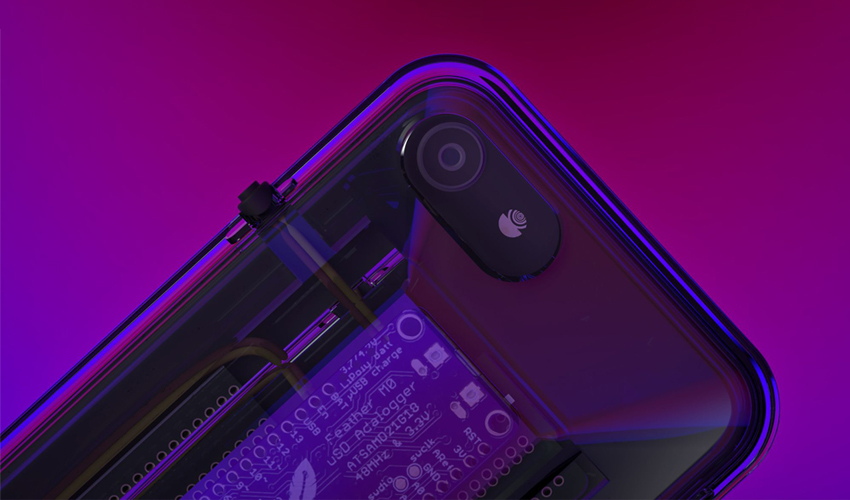 3D printing applications for disabled people are giving hope to thousands of people, and one such application is TypeCase, a keyboard integrated into the mobile phone case for blind people. The creator and designer, Dougie Mann, is a recent university graduate with a Masters Degrees in Mechanical Engineering and Product Design from Imperial College London and The Royal College of Art. Dougie Mann wanted to make smartphones easier to use for people with disabilities. His solution: a 3D printed keyboard with only 5 buttons instead of 50.
Visually impaired people struggle to see the buttons on a flat touch screen. For this reason TypeCase was born, with its designs manufactured using resin 3D printers. This keyboard makes it easy to use an ordinary smartphone, without having to rely on the more stigmatising solutions such as voice-to-text devices. Because the keypad is integrated into the phone case, users can type without looking, with one hand and without having to take their phone out of their pocket.
TypeCase simplifies a traditional keyboard for beautifully intuitive, effortless interaction. The keypad works in a similar way to Braille, showing the user how to press the correct buttons when holding the phone. For people who are blind, TypeCase uses tactile feedback that allows users not only to send messages, but also to receive them. By reversing the interaction, the user can "feel" the text, using the same code, with small vibrations in each of their fingers.
This system could revolutionize communication for the blind. At the same time, it provides a completely new way for everyone to use a smartphone without the need for audio. People with amputated upper extremities are another case where typing with a full keyboard and mouse can be very time-consuming, while a one-handed gestural keyboard can speed up interaction with these devices.
For the development of TypeCase, Dougie worked with a free, experimental process, starting with broader thematic questions about disability development. He studied the balance of form and function, the role of fashion and aesthetics in accessibility products, and tested many different technologies before arriving at the solution that brought the project to life. Starting with rapid prototyping of electronics and designs, the first user tests were conducted using 3D printing resin, in more functional prototypes.
Creator Dougie Mann said, "The product still needs a lot of work and development on the hardware and design; there is even a side of the software that is completely intact in the project that could make a big difference in usability and functionality. I'd love to get to the point where it makes someone's life easier, then I'll be happy."
Would you use TypeCase? Let us know in a comment below or on our Facebook and Twitter pages! Sign up for our free weekly Newsletter, all the latest news in 3D printing straight to your inbox!
Don't forget that we have a webinar coming up on the 26th of February focusing on how to adopt additive manufacturing for your projects! You can sign up for free as of today HERE.