Trump announces ban on 3D printing in United States!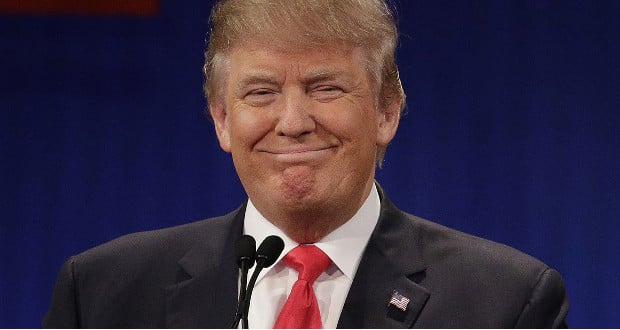 Once again President Donald Trump is making waves after unrolling a new measure announcing the banning of all "Commercialization of projects, instruments and tools having any link with 3D printing and additive manufacturing". This measure is expected to take effect in the fall of 2017. This measure is already causing uncertainty for the future of many entrepreneurs in the Silicon Valley, with an influx of statements from various companies affected by the news being released since the announcement.
As a justification for this measure, Trump believes that it will "Raise moral and bring back jobs to those who would/have potentially lost them due to the increase of this technology being used throughout the different sectors of American business. A technology that is especially seen in factories, the cornerstone of American jobs". This "value crisis" as the statement puts it, is that American society will not continue to contribute to "Fake technology" that is "Sucking the American out of the American dream". In a short speech, Donald Trump spoke about the links made between 3D printing and laziness, stating "Playful abstract technology takes away from the hard work Americans thrive on". The White House has continued to reinforce Mr. Trump's views, stating "New technologies are only good as long as they help contribute to the development of society and to the economy. This technology takes away from Americans, therefore it hinders both society and the economy".
Although Mr. Trump has been trying to cozy up to those in the Silicon Valley since taking office, it would seem however that this announcement might burn some bridges. Elon Musk, the founder of Tesla and SpaceX released a statement early this morning stating "A sad step backwards has been made today. By putting a stop to technological developments in the 21st century, you are only fostering an ideology that belongs in the 1900s. It is time to continue forwards, not backwards".
Jeff Bezos, the founder of Amazon, released a statement late Friday night stating "An absurd measure in a sequence of absurdity from Mr. Trump". Tim Cook, CEO of Apple has stated that he is "Disappointed and frustrated" after finding that future Apple projects in 3D printing will have to be abandoned.
Luckily for those who are looking to continue their developments in 3D printing have found open arms in Europe, with many American businesses already looking for potential places to call home for their projects.
When looking at Mr. Trump's track record as president thus far, it is still unsure if this measure will be put into full affect or not. One thing's for sure, with Mr. Trump feeling so strongly against 3D printing, looks like we won't be seeing a 3D printed wall after all.
To read the official statement you can find it here and don't forget to check in with us here or on Facebook And Twitter for more information on his proposed measure and what it would mean for you!