Triditive Raises $1.8 Million in Seed Funding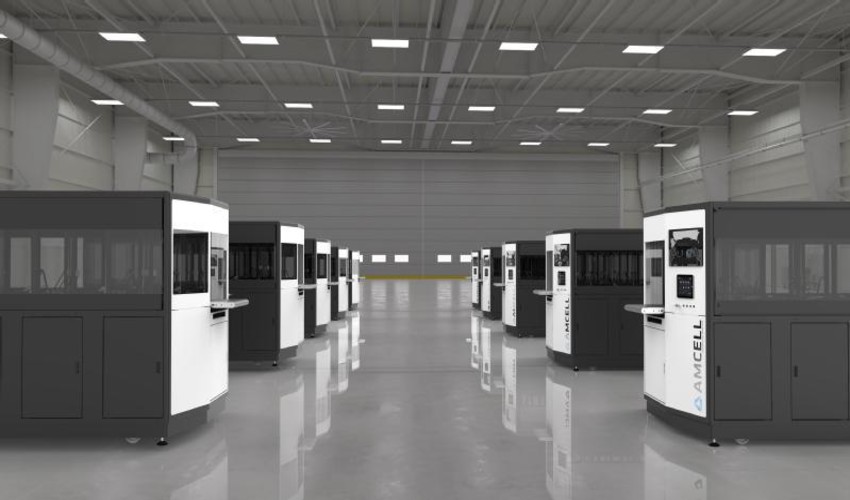 Triditive, a Spanish startup created in 2013 and that is also based in Hartford, CT in the US, has completed a $1.8 seed funding round. This company was able to complete this incredible fundraising thanks to the arrival of new investors who are leaders in the innovation sector, inclduing Techstars and Stanley Ventures. Specializing in the design of continuous 3D printing systems, Triditive plans to use its new financial resources to continue the development of its flagship machine, AMCELL, and to create what is expected to be the largest additive manufacturing plant in Spain.
With the launch of AMCELL in 2018, a modular machine designed for the mass production of polymers and metals, the Gijon-based company successfully entered the international market. The Spanish magazine Emprededores recently named Triditive as one of the 50 most innovative startups of 2020. A well-deserved reward for the Spanish manufacturer, which aspires to new challenges with this significant fundraising. "This funding validates our approach to industrialize additive manufacturing through automation and enables us to expand our market presence," says Mariel Diaz, co-founder and CEO of the company. While AMCELL has already enjoyed some success, the demand for automation in the additive manufacturing industry is growing.
AMCELL, Triditive's continuous 3D printing system
With the AMCELL, Triditive offers an automated additive manufacturing system capable of simultaneously printing polymers and metals using robotic arms. The machine is composed of 8 automated robots working independently and simultaneously 24/7. Because of its ability to print continuously, the 3D printing system is mainly aimed at the manufacturing industry and companies wishing to produce parts in large series. AMCELL, which has a print volume of 220 x 330 mm, is based on AMD (Automated Multimaterial Deposition) technology, similar to the MIM and FDM processes.
Finally, in order to remotely control the printing process from start to finish, Triditive has developed EVAM software. It allows real-time management of manufacturing queues, minimizing downtime, and also offers tracking and traceability of the parts produced. The additive manufacturing solution allows, according to the manufacturer, to reduce the cost of mass production by up to 10 times. This solution is attractive to a large number of companies.
What do you think about Triditive and its 3D printing system, AMCELL? Let us know in a comment below or on our Facebook and Twitter pages! Sign up for our free weekly Newsletter here, the latest 3D printing news straight to your inbox!