Triastek Raise $15 million to Develop 3D Printed Pharmaceuticals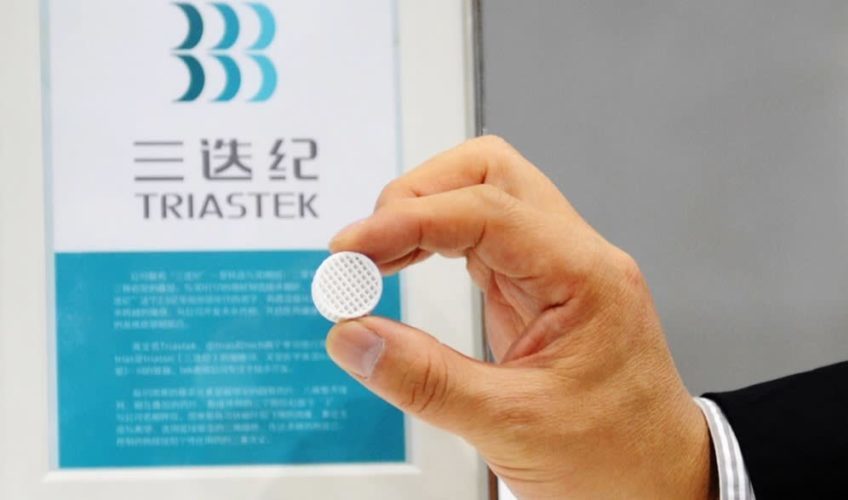 Chinese startup, Triastek has just raised $15 million in series A funding for the research and development of 3D printed drugs. The company was established in Nanjing, China, in 2015 with the intention of improving healthcare using 3D technologies to revolutionise drug delivery, development and manufacturing. Earlier this year, its 3D printing technology was chosen an emerging technology project by the U.S. Food and Drug Administration (FDA), making history as the first Chinese company to be chosen for such a project. Now, Triastek, having already made strides in the development of 3D printed medicines and the additive manufacturing facilities which produce them, intends to use 3D printing technology to set up a new drug platform for the design and mass production of medicine.
Additive manufacturing has taken the medical sector by storm. 3D printing innovations from titanium implants, high-accuracy anatomical models for surgical planning, microbots able deliver medicine to specific parts of the body, to personalised prosthetics, dental care, and drugs, have revolutionised healthcare. Triastek's trademarked 3D printing technology, melt extrusion deposition (MED), mixes and deposits materials to manufacture solid drugs which can be mass produced. Using this technology, placement, timing, and speed of the deposition of drug components can be controlled. Release of the drug's various components can be altered and combined, reducing the likelihood of adverse side-effects.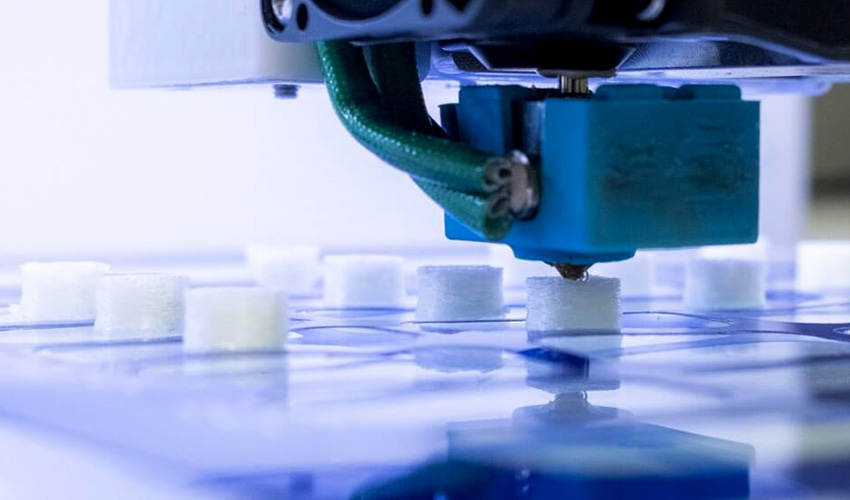 Triastek's expertise spans three product areas. The first, "blockbuster drugs", are popular, generic drugs used to treat common ailments. Medication such as insulin for diabetes, or Lipitor for high cholesterol fall into this category. In order to be classed as a "blockbuster drug", it must be responsible for bringing upwards of a billion US dollars of revenue to the company it is sold by. The second, "orphan drugs", are not profitable unless subsidised due to minimal demand. An example of this would be Anthrasil used to treat rarely occurring cases of Anthrax inhalation. The full impact of additive manufacturing in this area has yet to be actualised, by enabling digital customisation and optimising production, 3D printing has the potential to significantly reduce the cost of these drugs.
The final product area that Triastek specialise in is drug delivery systems. Thanks to 3D printing technologies, it is possible to create drug delivery systems with sophisticated architectures. Triastek uses fused deposition modelling (FDM) 3D printers, designed and built by the company itself, that are equipped with multiple printer heads in order to create complex pharmaceutical dosage forms. The unique architecture of tablet dosage is formed by one or more compartments, serving different functions. 3D printed compartments can adapted for different purposes such as modulating the release of active ingredients at specific, predetermined times, modes, and rates. The combination of different release characteristics, made possible by additive manufacturing technology, enables the creation of personalised and unique medicines.
Triastek are in the process of submitting an investigational new drug application to the FDA for their first product, a drug treating rheumatoid arthritis. They intend to submit applications for their following two products soon. Due to the complexity of imitating products using drug delivery systems, Triastek, having already filed over a hundred patent applications worldwide for their technology, are on track to become and likely remain major players in the pharmaceutical industry.
What do you think of Triastek's series A funding round? Let us know in a comment below or on our Facebook and Twitter pages! Sign up for our free weekly Newsletter, all the latest news in 3D printing straight to your inbox!