What are the trends and key challenges in 3D post-printing?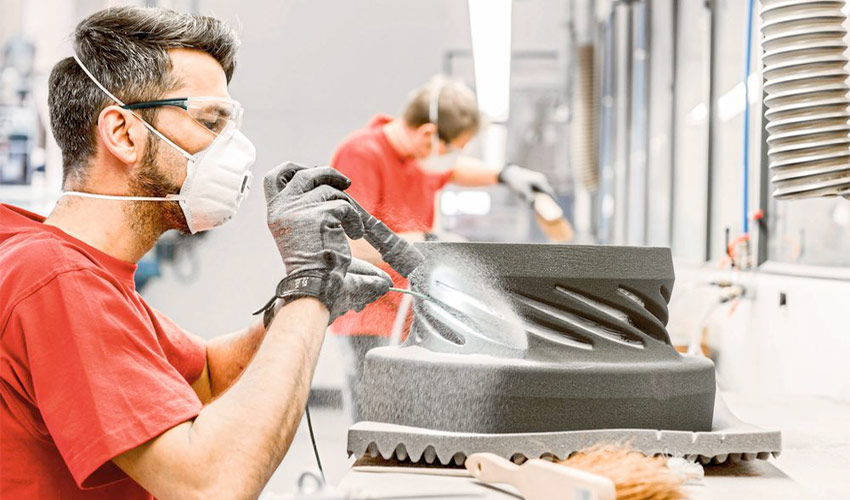 PostProcess Technologies has just published its first annual study on post-processing trends in 3D printing. Produced in collaboration with the Society of Manufacturing Engineers, it highlights the practices and challenges that users face today, regardless of their industry. 66% of participants said they face at least two barriers with their current solutions, including time, quality and resource requirements. 
In the 3D printing process, post-processing steps can often be crucial, giving the created part its final surface finish, color or strength. In recent months, there have been initiatives aimed at automating this process as much as possible, seeking to minimize its time and optimize its efficiency. Some players have even designed machines with integrated post-processing such as Velox or DyeMansion to save the user time. Moreover, PostProcess' study reveals that for 75% of participants, the duration of the process is the main barrier to post-processing. The consensus is that overall, it is too time-consuming. 
This statement is reinforced when several 3D printing technologies are used. 50% of respondents use 2 to 3 different methods, 33% more than 4, but the more technologies involved, the more post-processing challenges are numerous. This makes perfect sense given that each technology uses different post-processing techniques. For example, when talking about Laser Powder Bed Fusion, printing supports are highly recommended, so they should be removed. However, with SLS technology, they are not necessary. The report shows that the removal of printing media is the most time-consuming post-processing step for 50% of participants. 
When we talk about post-treatment, several techniques are used: the most commonly used is everything related to removal, whether of supports (30%), but also of resin (13%) or powder (8%) in excess. Surface finish is also important: 22% of users use this method to provide their piece with a higher level of detail and a more aesthetic finish. But unlike removal, it is generally optional. Last month, we introduce you to 3DNextech, the startup has developed an automatic and professional finishing solution.
Finally, the study reveals the main challenges of post-processing; as mentioned, the major obstacle is the time required to process a part. Then, for 51% of respondents, the challenge lies more in consistency. For some of them, it is a barrier that will prevent them from investing in a new additive manufacturing technology because it could involve another post-processing technique and therefore more resources (material, human, etc.). Finally, for 37% of them, yield capacity is a difficulty that would have to be overcome to gain in productivity and efficiency. 
Solutions that automate post-processing in 3D printing should be adopted, therefore providing the user with additional time to devote to another activity. In our expert advice about post-treatment for 3D printing, our three experts gave their thoughts on the main techniques out there. We are beginning to see more automated solutions in the AM market, and hope that this trend will continue! 
Find the complete study on post-processing trends HERE.
Do you agree with the trends presented in this study from PostProcess Technologies? Let us know in a comment below or on our Facebook and Twitter pages if the listing above was useful! Don't forget to sign up for our free weekly Newsletter, with all the latest news in 3D printing delivered straight to your inbox!