TOYOTA Motorsport GmbH & 3D Systems Partner to Drive Innovation for Automotive Industry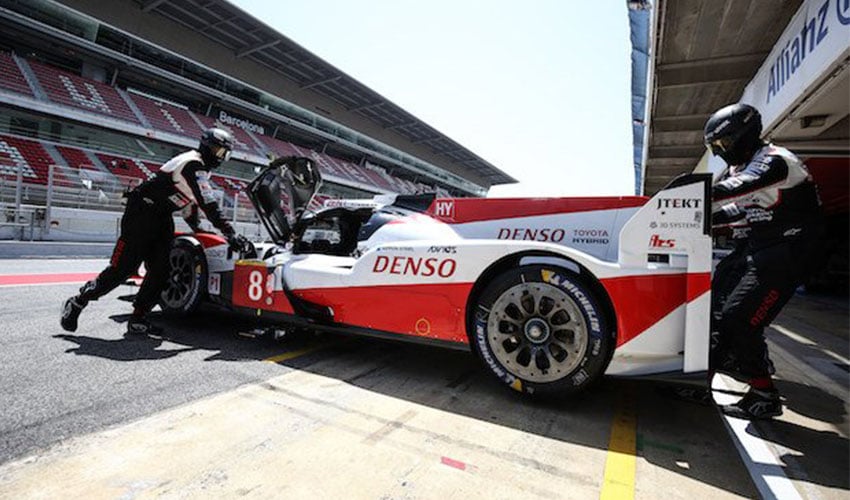 It's happening, TOYOTA Motorsport GmbH (TMG), a subsidiary of TOYOTA Motor Corporation recently announced it is partnering with one of the pioneers and giants of the 3D printing industry, 3D Systems. The two announced they have entered a partnership to change automotive engineering. In fact, the two companies intend to develop first-to-market manufacturing solutions, including 3D printers, materials and software for the motorsport industry. "In motorsport, we know that being first is what counts and we bring this same attitude to our entire business," explained Andreas Schambach, project general manager future production technology, TOYOTA Motorsport GmbH.
TOYOTA Motorsport GmbH has been based in Cologne, Germany since 1979 where it built its reputation in motorsport, beginning with two decades of FIA World Rally Championship success. During its era in Formula 1, between 2002 and 2009, TMG's facilities and capabilities expanded significantly. Since the end of that era, TMG has been involved in the FIA World Endurance Championship as well as being a supplier of high-performance services to the automotive and motorsport sectors. On top of this, the subsidiary of TOYOTA Motor Corporation has built a growing customer motorsport business covering activities in rally and circuit racing. 
So why partner with 3D Systems? The choice seemed obvious for TMG: "We are on the cutting-edge of motorsport and want to partner with companies that are leading the way so TOYOTA can maintain its advantage. TMG has chosen 3D Systems for this partnership because they share our pioneering spirit – exhibited by the fact that they introduced the world to 3D printing. We see the unparalleled potential of combining 3D Systems' expertise and know-how with that of TMG to create technologies and define new additive manufacturing innovations in the automotive industry," continued Andreas Schambach. 
To say that TOYOTA is the first company in automotive to integrate additive manufacturing would be an overstatement. The industry has been adopting 3D printing for many years now. At first, rapid prototyping and tooling were the main applications of the technology. Now, a growing number of players are using the technology for series and customised end-part production, particularly for motorsport and luxury vehicles. Examples include Ford's collaboration with Carbon to create end-use and spare parts for its vehicles, or BMW's adoption of the technology for series production. 
The automotive industry as a whole is racing towards the industrialisation of 3D printing within its production workflow, and the partnership between 3D Systems and TMG is just another sign of this shift. "TMG is a known leader in their industry as 3D Systems is in ours. Bringing together our collective expertise, curiosity, and desire to bring solutions to new applications challenges will yield first-to-market technologies that have the power to redefine an industry. I look forward to the innovation we'll bring to fruition over the course of this partnership," concludes Herbert Koeck, EVP, global go to market, 3D Systems. 
What do you think of this partnership? Let us know in a comment below or on our Facebook and Twitter pages! Sign up for our free weekly Newsletter, all the latest news in 3D printing straight to your inbox!