#TOP5 Videos: A 3D printed car tribute to David Bowie and more!
Posted On February 3, 2019
---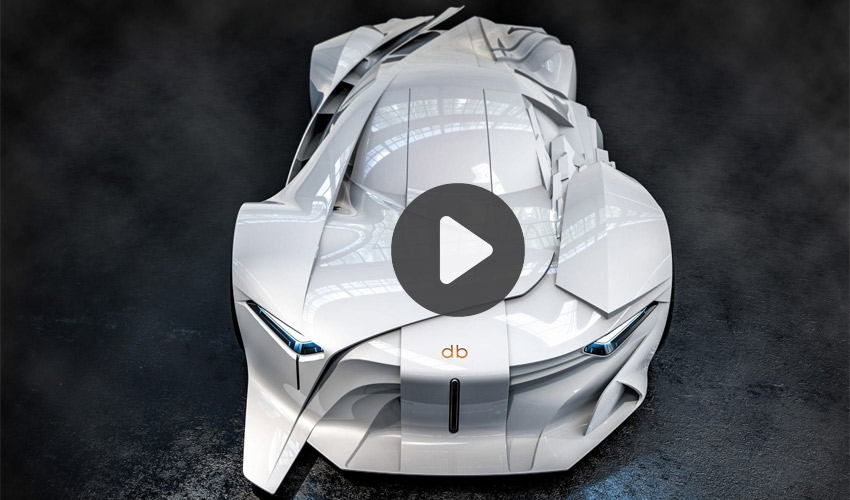 We found the TOP 5 videos of the week about 3D printing and the way additive manufacturing is shaping and changing our society. A 3D printed car tribute to David Bowie, Haute Couture collection, food and more! If you enjoy these, you can view even more 3D printing videos on our Youtube channel.
Top 1: Discover the world's first fully 3D printed concept car – a tribute to David Bowie!
Pure, daring, chameleon and fragile; these are the words that inspired the design of David Bowie's tribute car. As a matter of fact, it is also the world's first full scale 3D printed concept car. You can watch as Takumi Yamamoto's dream car for David Bowie is 3D printed and assembled before his eyes in the video below. The aim with this project is also to show the automobile world that they have the capability to create a vehicle prototype with additive manufacturing.
Top 2: Iris Van Herpen reveals her new creative fashion collection in Paris
Iris Van Herpen is a Dutch fashion designer who is recognised as one of fashion's most talented and innovative creators as she continuously pushes the boundaries of design. Amongst her forward-thinking endeavours is the use of 3D printing in her fashion creations. Indeed, this has meant she has conceived unfamiliar and unique pieces with the help of additive manufacturing. You can discover below her latest Haute Couture collection, Shift Souls, revealed on January 21st at the Palais des Beaux-Arts in Paris.
Top 3: Solidworks presents its range of tools for additive manufacturing to reach its full potential
Want to go from concept to product? A few key tools offer tremendous possibilities to additive manufacturing. One of these tools is topology optimisation, a powerful simulation method that optimises geometries based on user defined constraints and goals. For example, if designers want to they would be able to optimise design whilst reducing the mass. Therefore, they would be saving time, material use and lowering their cost. In the video below, Solidworks shows that the resulting output from topology optimisation can then be used for additive manufacturing or converted into a 3D model for additional manipulation, simulation studies or other Solidworks tools. You can learn more in the video below!
Top 4: 3D printing with light
Similar to a method developed at Michigan University, this new approach to 3D printing was developed by researchers in California. Instead of printing an object layer by layer, it materialises entire objects at once. This method relies on the solidification of a special light-sensitive resin. The video of an object was projected onto the resin resulting in its solidification. The researchers who've developed this technique hope that in the future it will find medical applications if it proves to be an efficient process. Find out more about the possibilities this new method offers below.
Top 5: Natural Machine 3D prints food!
3D printing food has become a popular subject as of recently and many manufacturers have developed their own 3D printers adapted to different cuisines. In fact, this is the case of Natural Machines, who have imagined an intelligent 3D food kitchen appliance called Foodini. You are able to print your own real, natural ingredients into precise portions and shapes. Foodini is capable of creating a range of tasty dishes and it's easy to use!
Did you like this weeks TOP 5 videos? You can see more videos on our Youtube channel or drop a comment below or on our Facebook and Twitter page. And don't forget to sign up to our free weekly Newsletter to keep updated on all the latest news in the 3D industry coming straight to your inbox!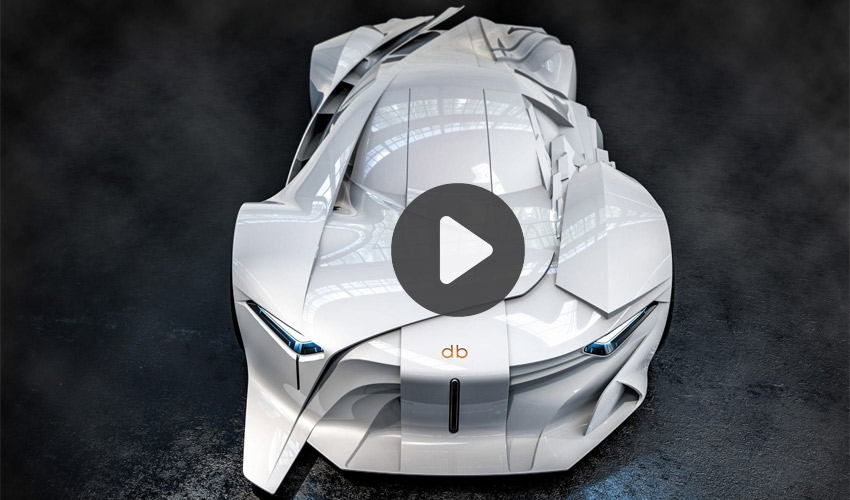 ---
You may also like