#TOP5 Videos: 3D bioprinted organs, materials, racing cars…
Posted On February 17, 2019
---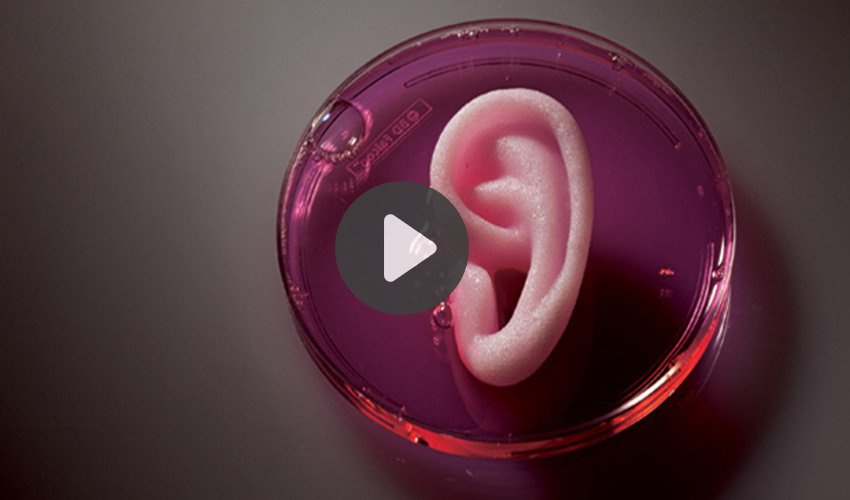 We found the TOP 5 videos of the week about 3D printing and the way additive manufacturing is shaping and changing our society. This week we touch on 3D bioprinted tissues and organs, materials, racing cars and more! If you enjoy these, you can view even more 3D printing videos on our Youtube channel.  Hope you'll enjoy and have a great Sunday!
Top 1: Short Documentary about 3D Printing Tissue and Organs
3D printing of living tissue is becoming reality. Soon, organs will not need to be harvested for donation but could instead be printed. In the following video from Every Cell A Universe, you can discover the evolution and process of 3D bioprinting and the many applications of this technology.
Top 2: 3D Printing at the service of the medical sector
On a similar subject, an anatomy professor uses 3D printing to create highly accurate organ models so that his medical students can better memorise the anatomy of the human body. Traditionally, students learn with plastic models that are often too rigid or inaccurate. Thanks to the Object 500 3D printer, the 3D printed parts are an effective way of teaching.

Top 3: Expanding materials for Additive Manufacturing
The additive manufacturing sector is increasingly demanding more efficient and specific materials adapted to the needs of the industry. For more than 30 years, the technology was more focused on prototyping which did not contribute to the development of materials. But now, these must be more technical and meet specific requirements. Jabil explains his position with respect to plastics and powder materials.
Top 4: 3D printing and racing cars
Formula student is a competition between students from universities around the world. The competition promotes excellence in engineering through a challenge where team members design, build, test and race a formula racing car. In the following video, the winning team explains how 3D technologies helped them design and create their final product. Check it out!
Top 5: Sulzer about AM and new materials
Advanced materials and processes open up many new possibilities for the company Sulzer. They can enable products with better properties, new manufacturing or service concepts, faster and leaner operations or even entirely new products. Discover in the following video the way in which Sulzer aims to optimise their products with the use of additive manufacturing!
Did you like this week's TOP 5 videos? Drop a comment below or on our Facebook and Twitter pages! And don't forget to sign up to our free weekly Newsletter to keep updated on all the latest news in the 3D industry coming straight to your inbox!

---
You may also like