Which 3D Printing Companies Have Raised the Most Money?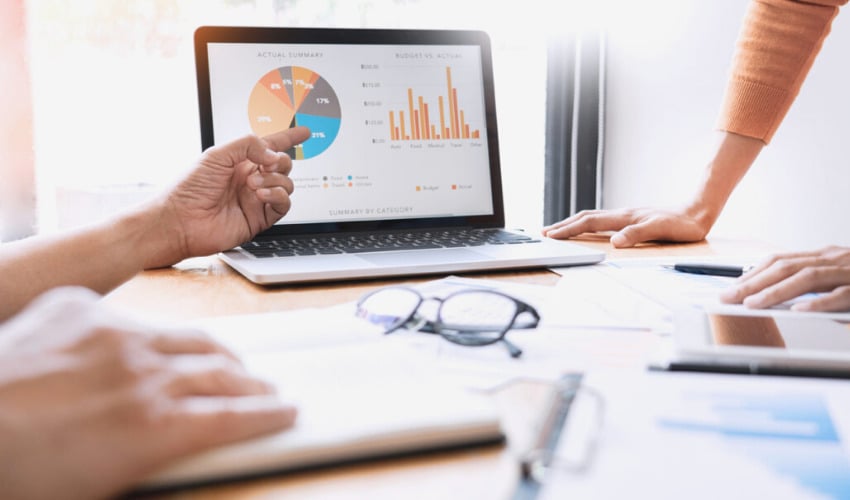 The additive manufacturing sector has attracted many investors for a few years now, with several notable fundraisers sometimes followed by major acquisitions. Manufacturers, software publishers, startups, and other players around the world are taking advantage of the benefits of 3D printing and capitalizing on its potential by raising significant sums of money to accelerate growth. These last two years alone have been particularly striking due to the global health crisis; yet, as it turns out that has also been good for business—reading up on the latest 3D printing IPO can be a great distraction. Here are some of the 3D printing companies that have raised the most money.
Relativity Space
The California-based company Relativity Space specializes in the manufacture of rocket engines by 3D printing. Since its creation in 2016, it has raised more than $1.3 Billion, including $650 Million last June! Their current goal is to speed up the production of the Terran R, a new rocket model that joins the Terran 1 which should make its first orbital flight at the end of this year. Larger, the rocket is over 65 meters high with a maximum payload capacity of 9 tonnes in low earth orbit. One thing is certain, with its fundraising, Relativity Space is determined to conquer space thanks to additive manufacturing!
Desktop Metal
As of late, the American manufacturer Desktop Metal is undoubtedly one of the most talked-about companies in the additive manufacturing space. Whether be it's fundraising or major acquisitions (EnvisionTEC, ExOne to name the two most recent). Today, the company has raised more than $711 Million, including $160 Million in 2019 and $275 Million when the company went public (PIPE common shares fully pledged at $10 per share). The company's goal is to provide industrial additive manufacturing solutions that are easy to use, durable, and fast.
Carbon
The American company Carbon, which specializes in resin additive manufacturing, is also one of the biggest fundraisers in recent years. With the aim of reinventing the way products made from polymers are designed and delivered in a digital and sustainable future, Carbon has raised a total of $682 Million. As the world's leading digital manufacturing platform, the company has raised more than $260 million in 2019 through growth financing co-led by Madrone Capital Partners and Baillie Gifford. Of the more recent raises, two more were unveiled in the first half of 2020, one led by investor 40 North Ventures. However, the company has been raising funds since early 2014, so it has already achieved substantial funding figures to date.
Markforged
Multinational manufacturer of industrial 3D printers Markforged managed to raise a total of $346.8 million in 6 rounds of funding. The 3D printing company recently closed a post-IPO funding round on July 15, 2021. The company is funded by 12 investors, the most recent being Microsoft's venture capital fund and Wasatch Ventures. In March 2019, Markforged announced that it had achieved an $82 Million round to accelerate additive manufacturing at the industrial level, as well as its global expansion and product roadmap. This fundraising was carried out by the investment company Summit Partners, and it should be noted that following this transaction, one of Summit's managing directors, Michael Medici, joined the board of directors of Markforged.
ICON
The construction company ICON, dedicated to the additive manufacturing of concrete for the construction and development of housing, has also raised significant sums of money in recent months. More specifically, the sum amounts to $266.5 Million for a total of 6 rounds of financing. Of these six rounds of funding, five have been raised since January 2020, and the company is funded by 30 investors, Oakhouse Partners and Ensemble VC being the most recent. In addition, the biggest figure was reached a few days ago, when ICON raised $207 Million as part of the Series B round led by Norwest Venture Partners. With these financial resources, ICON aims to 3D print more affordable homes, as well as take technology to the next level and build structures on the moon, including with financial support from NASA.
Formlabs
Massachusetts-based 3D printer maker Formlabs has emerged as one of the most profitable companies this year. The U.S. company has raised a whopping $253 Million since 2019 and was able to secure a $150 Million investment from SoftBank Vision Fund 2 with a Series E funding round this year alone. With this latest funding, Formlabs' market value also doubled to $2 Trillion. Enough to fuel speculation on an IPO in the near future.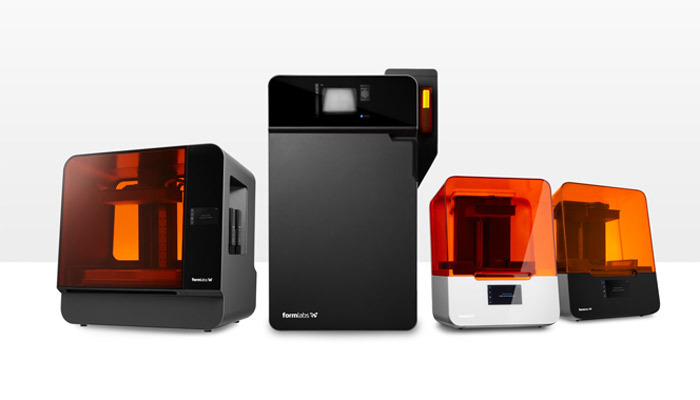 Xometry
Founded in 2013, Xometry is the leading supplier to the on-demand manufacturing industry and counts companies like BMW, NASA, and Bosch among its customers. Just a few months ago, Xometry went public with a $252 million IPO on the NASDAQ Global Select Market. The manufacturing platform has already secured $50 Million from investors in 2019 and another $75 million in 2020, with a share price of $ 72,670 on August 31, 2021.
Velo3D
Velo3D was the first company to introduce a SupportFree metallic 3D printing process and was also named to the Fast Company business magazine's Top 10 Manufacturing Company list. But that's not all. After securing $ 40 million in two rounds of financing last year, it was announced in March 2021 that VELO3D will be publicly traded as VLD in the second half of 2021, following a business combination. With AWS Spitfire Acquisition Corporation.
Nexa3D
Nexa3D is a 3D printer manufacturer specializing in high-speed print and industrial-grade resin 3D printers, based in California. Led by Avi Reichental, the company has completed several fundraising events in recent years, including a remarkable one last year. To continue to develop its commercial activities and accelerate the marketing of its new products, Nexa3D recorded fundraising of $55 million in 2020. A much higher figure than the last two fundraisers carried out by the California-based company, valued at $12.2 million in 2019 and $17.8 Million in 2020.
Arevo
Based in California, Arevo designs 3D printing systems for continuous composites, materials, and software. The company, which recently unveiled its latest large-format composite additive manufacturing system dubbed Aqua 2, raised $25 million in August, bringing total funding to the company to $60 million since its inception. A year earlier, in August 2020, Arevo raised funds for the same amount from investors in Defy and GGV Capital. If many investors are now betting on Arevo, it is no coincidence. The California-based company is one of the few companies to date that can print continuous carbon fiber on a large scale.
nTopology
New York-headquartered nTopology develops software for producing complex geometries, using a method known as generative design. The flagship software solution, called nTopology, notably makes it possible to control all of the modeling. After raising nearly $10 Million between 2016 and 2017, the company received $ 20 million in 2019. But that's not all. In 2020, in order to push the functionality offered by its software even further, nTopology raised no less than $ 40 million from Insight Partners.
North American Fundraising
There are many startups entering the additive manufacturing space that are aiming high with huge projects and raising significant funds. In the new rousing race to space, Canadian 3D printer manufacturer AON3D recently announced an $11.5 million funding round making for a total raise of $14.2 Million. AON3D has plans to become the first to land an end-use 3D printed part on the Moon—quite achievable considering the just closed a round led by SineWave Ventures, with support from AlleyCorp, Y Combinator Continuity, BDC, EDC, Panache Ventures, and MANA Ventures.
Another one to watch is AI-focused 3D printing company Inkbit. Founded in 2017, Inkbit produces on-demand 3D printing of multi-material end-use products by leveraging the power of machine vision and artificial intelligence. The startup recently moved into an expansive 38,000 sq. ft. workspace in Medford, Massachusetts following their recently closed $30 Million Series B funding round which was led by Phoenix Venture Partners LLC and building on Inkbit's $12 million round of funding in late 2019. San Francisco-based startup Oqton is also focused on applying AI to additive manufacturing—having raised $40 Million this year, Oqton plans to expand commercial partnerships in robotic welding and CNC machining.
This past summer,  San Diego-based startup Fabric8Labs was able to raise $19.3 million in a Series A round which was led by Intel Capital and features Lam Capital, TDK Ventures, SE Ventures, imec.xpand, Stanley Ventures, and American billionaire and TV personality Mark Cuban. The round follows $4 Million in seed funding raised in 2018 for the metal 3D printing company.
What do you think of these 3D printing IPO? Let us know in a comment below or on our Facebook and Twitter pages. Don't forget to sign up for our free weekly newsletter, with all the latest news in 3D printing delivered straight to your inbox!