TOP 5 videos of the week: 3D pen, 3D dumplings, and more!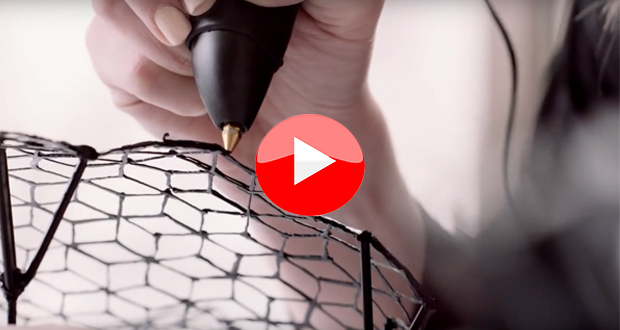 A new selection of the best 3D printing videos of the week, just for you! Find our TOP 5 videos of the week below and tell us what your favorite video is in a comment or on our Facebook and Twitter page. Don't hesitate to share your favorite videos of the week with us, or your favorites from our list with your friends!
TOP 1. Markforged: "We took it from rapid prototyping, into functional prototypes".
The world around us is changing at rapid speeds, so why can't 3D printing do the same? in this video, you can have a clearer view at how exactly the world of 3D printing is being revolutionized (thanks to Markforged), and how 3D printing is changing the world around us!
TOP 2: Wiivv kickstarter for custom 3D printed flip-flops!
This Kickstarter campaign by Wiivv is to help provide custom 3D printed gear using 3D-mapping technology to help pave the way in creating custom 3D printed footwear! These flip-flops are the perfect answer to the upcoming hot summer days when all you'll want to do is sit back, relax, and stay comfy!
TOP 3:  3D Systems' Dental Manufacturing Platform – A trip to the dentist may have just become easier!
In this video, you can see the advances being made in the dental industry, thanks to both 3D printing and 3D Systems. In the video below, you can see the versatility that 3D printing is offering to both dentists and patients. From crowns to orthodontic splints, see for yourself the amazing steps that are being made!
TOP 4: 3D printing and dumplings!
In the video below, you can see how 3D printing is helping to change the way we make food, or in this case, how we form it!. Thanks to the "Ori-Mandu" system, you can now customize your food like never before! giving us a new method to help feed our appetite of all things new, exciting, and 3D!
TOP 5: The 3Doodler Pro
First there were machines, and now there are pens! in the video below, you can see the latest revolution in 3D printing. A 3D printing pen! As the woman in the video, Architectural Designer Victoria McGovern demonstrates, 3D printing is becoming even simpler. Although this pen debuted in 2016, the video for it has only been released this week. So as to not give away anymore, take a gander at the video below!
[addthis tool=addthis_horizontal_follow_toolbox]