Top 5 Videos: Xmas Songs on 3D Printed Violins!
Published on December 10, 2017 by
Jamie D.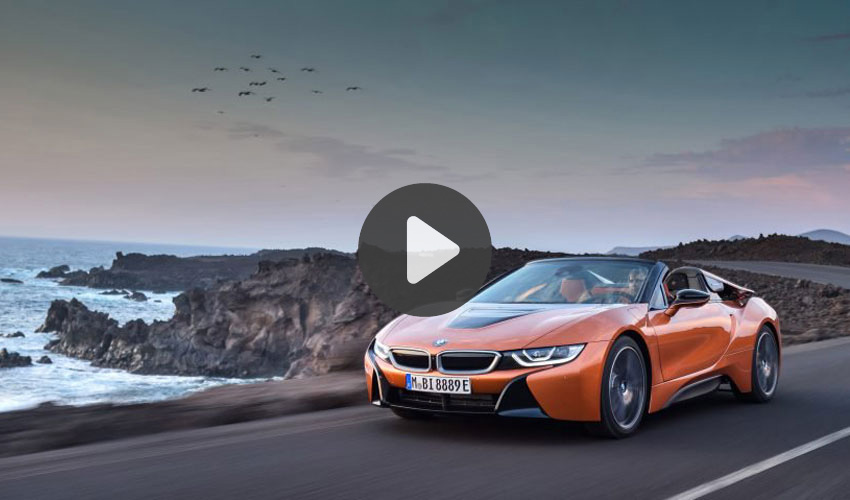 This week's Top 5 Videos is a festive one. Christmas is just over two weeks away, and it's time to get into the Christmas spirit! The videos include Christmas-related videos, as well as videos from BMW, Formlabs, and more.
1 – 3Dvarius Christmas Song
3Dvarius are a company that make beautiful 3D printed electric violins. These violins can be seen in the video being played, creating a wonderful sound to Merry Christmas. With the assistance of a sound machine, these two 3D printed violins give a great rendition of popular Christmas songs.
2 – 3D Printing in BMW i8
Using metal powder laser melting, thousands of small 3D printed metal parts are made and used in the production of the BMW i8 Roadster. 3D printing is used as it allows for the production of light and strong parts, saving weight and fuel costs. The BMW i8 is BMW's electric sports car, and starts at $135,000.
3 – Formlabs Color Kit
Formlabs have unveiled a Color Kit for their resin 3D printers. These colors can be mixed yourself, or you can use the 16 that are already available. In addition, the hilarious video advertised below offers an insight into how you can use the colors in Formlab's stereolithography machines to create your own 3D models.
4 – Dinara Kasko
We previously interviewed 3D printing pastry chef Dinara Kasko, who's tasty treats have made her an Instagram sensation. Her 530,000 followers love her incredible 3D printed desserts which she tours the world to show them. Using 3D design, Dinara creates molds which she fills with her desired pastry, and then coats the outsides to create stunning treats.
5 – 3D Printed Sakata Guitar
This video shows the production of a 3D printed Sakata 3D850-O Guitar from printing to playing. Just to show how easy it is to create a working guitar, this video shows the guitar being played at the end! The video includes a guide to the filaments and everything used too so you can create your own guitar.
What do you think of 4D printing? Let us know in a comment below or on our Facebook and Twitter pages! Sign up for our free weekly Newsletter, all the latest news in 3D printing straight to your inbox!