TOP 5 videos of the week: jewelry, Polaroid and a touch screen attachment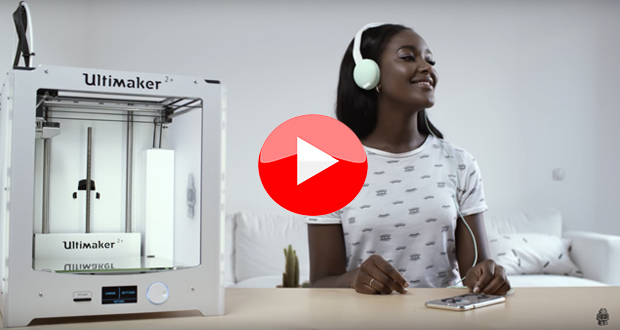 A new selection of the best 3D printing videos of the week, just for you! Find our TOP 5 videos of the week below and tell us what your favorite video is in a comment or on our Facebook and Twitter page. Don't hesitate to share your favorite videos of the week with us, or your favorites from our list with your friends!
TOP 1- 3D Printed Jewelry
In this video you will get to know German artist Silvia Weidenbach and her 3D printed jewelry. Taking inspiration from her surroundings, Silvia has mixed both traditional and current techniques to bring us a whole new way to look at jewelry and 3D printing technology.
TOP 2- Polaroid's Design 3D Pen
Polaroid, a company known best for their innovations in camera and photography, are shaking up the world of 3D printing by introducing their own 3D printing pen. Using the crowdfunding site IndieGoGo, Polaroid is hoping to bring more creative innovations to engineers, artists, designers and more!
TOP 3- Ultimaker's 3D Printed DIY Headphones
Print+ is a company that is providing you with the tools to 3D print your own headphones. In this video, you'll meet Patrick, the product designer and founder of print+ who will explain to you how he uses his Ultimaker 3D printer to create customized headphones. Be sure to put on the English subtitles.
TOP 4- The AstroBox Touch
The Astrobox Touch is a touch screen for your 3D printer. With the AstroBox Touch, you  can sync your 3D printer to your  desktop software, mobile application and more! The campaign originally started with a goal of $10,000, but currently has reached up to $46,000. This is definitely a Kickstarter campaign to check out today!
TOP 5- The Power of 3D Additive Printing
For those Mythbusters fans out there, you're going to be excited because this video features the one and only Adam Savage himself. Below, you will get to go into the GE Manufacturing Works facility in Greenville, SC along with Savage and Alie Ward to see up close how GE metal 3D prints and the process they use.