TOP 5 videos of the week: bioprinting, boat propellers and more!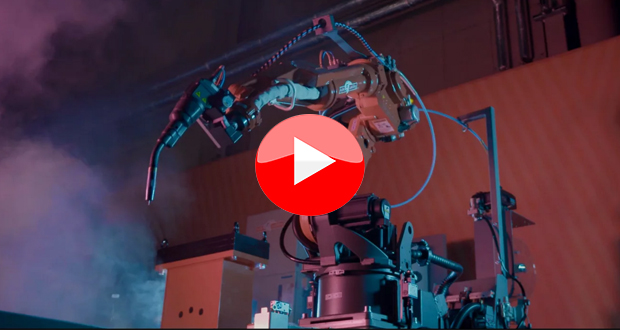 A new selection of the best 3D printing videos of the week, just for you! Find our TOP 5 videos of the week below and tell us what your favorite video is in a comment or on our Facebook and Twitter page. Don't hesitate to share your favorite videos of the week with us, or your favorites from our list with your friends!
TOP 1- 3D printed Biomedical Device
Students at Duke University are helping evolve 3D bioprinting  and the future of surgery, with their 3D metal printer. Using their printer, they have created 3D metal pieces that can be used in surgeries on different parts of the body, including the spine. This video is definitely something to check out if you're interested in having a glimpse into the future of medicine!
TOP 2- Hands for Haiti
Ultimaker is helping to create a brighter future for Haitians by creating 3D printed limbs using their Ultimaker printers. In this video you will get to meet some of the people that they've helped and hear their stories and journey to this moment. A truly beautiful video that shows that power that 3D printing has on our lives today.
TOP 3- 3D Systems' wax 3D printer
3D systems has released a video that gives us a closer look at their ProJet MJP 2500W, Wax 3D printer. Here you will get up close and personal with the printer that is sure to help jewelry makers and designers alike bring their ideas and creativity to life!
TOP 4- BASF and Essentium propel 3D printing into the future
BASF and Essentium have teamed up to bring us a new way to use 3D printing technology. In this video, you will have a chance to go behind the scenes to learn a little bit about their technology and how they're helping to open the door for more 3D printing possibilities!
TOP 5- 3D printed Ship Propeller
Dutch engineers at Rotterdam's largest port are looking into ways to use Additive Manufacturing to help mend broken and damaged ships. In this video you'll see how engineers in the Netherlands are working to make this a reality; saving time, money and minimizing waste. Be sure to watch the video below to learn more about this team of innovative engineers!