Top 5 Videos: Velo3D's New Facility in Europe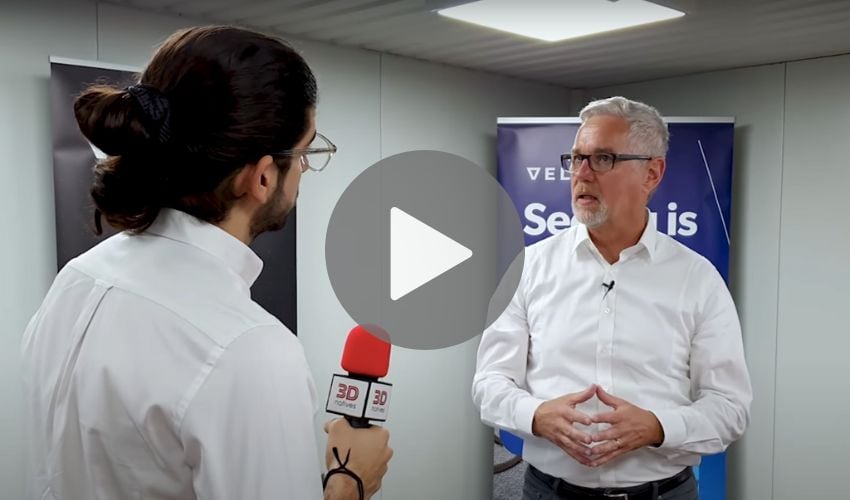 It's Sunday again…time for a new selection of Top 5 3D printing videos! This week's compilation starts with a look behind the scenes of Velo3D's new factory, which is the company's first location on European soil. Our team visited the new facility located in Germany to learn more about it and the company's future plans. Following that, you'll see three examples of 3D printed parts for bicycles, presented by AM company Trumpf. Next, you'll see how a sealing ring is produced in time-lapse by Wire Arc Additive Manufacturing (WAAM), and then you can find out more about how large-format titanium structures are produced. Our last video shows how 3D printing improves the way orthotic and prosthetic applications are produced. We hope you'll enjoy our selection and wish you a nice Sunday!
Top 1: Velo3D in Europe
American metal 3D printer manufacturer Velo3D recently opened its new premises in Augsburg, Germany. This is the first time the company opened a facility in Europe. Our teams visited the factory and got the opportunity to take a tour of the place, where we found out more about the manufacturing solutions proposed by Velo3D.
Top 2: 3D Printing for Bicycles
As you know, 3D printing has become very popular in the cycling industry! The use of AM allows companies to have more freedom and flexibility when designing their new bicycle models. The 3D printed parts also guarantee more comfort and lightness, while presenting a more sustainable alternative to traditional manufacturing. In the video below,  manufacturer Trumpf shows us three examples of parts that have been 3D printed.
Top 3: Wire Arc Additive Manufacturing
We show you how Vallourec produces safety-critical sealing rings in its production facilities using Wire Arc Additive Manufacturing. The production process, which is shown in a time-lapse gives a great impression of how metal 3D printing works. The 100Kg weighing component is also the first additive manufacturing component produced for EDF Hydro's powerplant.
Top 4: Printing Large-Format Titanium Structures
Swedish company Tekniker has designed and implemented a system that uses AM technologies for the manufacturing of large-format titanium structures by adding metal wire with laser technology. The new technology named TITAN has also been tested with other materials such as steel or nickel and has applications, and is suitable for sectors such as aeronautics, naval, or wind power.
Top 5: AM Applications for the O&P Industry
Additive manufacturing can innovate the way orthotic and prosthetic applications are produced. The 3D printing Technologies and biocompatible materials allow clinicians to craft devices faster and cheaper without sacrificing patient comfort and care and thus enable better ways to treat patients.
What do you think of this week's selection? Let us know in a comment below or on our LinkedIn, Facebook, and Twitter pages! Don't forget to sign up for our free weekly Newsletter here, the latest 3D printing news straight to your inbox! You can also find all our videos on our YouTube channel.