Top 5 Videos: Using 3D Printing to Make Movies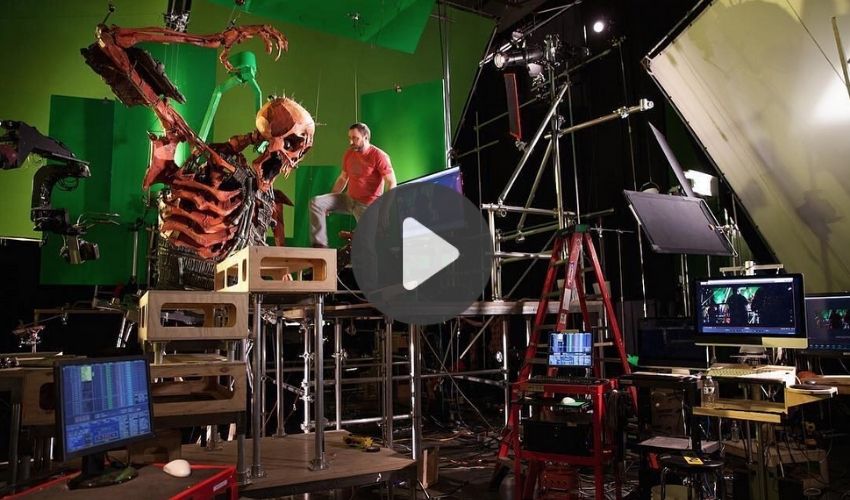 It's finally Sunday! And in order to start your upcoming week off on the right foot, here we are again presenting the top 5 3D printing videos from the week. Start off with a video from the American Society of Mechanical Engineers which shows how 3D printing and CAD software are key tools for LAIKA Studios to make its movies. Next, check out the 3D printed Superstrata bike, made using carbon fiber and which can be customized according to the desires of the user. Then, head over to the ORNL to see XEROX's ElemX 3D printer being installed and learn how it is expected to help advance metal AM in the US. Contniue with a look at how 3D printing can help transofmr Manchester as it, and the rest of the UK faces a deficit of talent in areas like engineering and manufacturing. Finally, finish off with a look at the new DIORAMA 3D printed collection that is currently gracing the halls of the Dior Gallery in Paris, France. Happy watching and happy Sunday!
Top 1: How 3D Printing is Being Used for Movies
Both additive manufacturing and computer-aided design are becoming key tools in film and television as a way for creators to help realize their visions. In this video from the American Society of Mechanical Engineers (ASME), they show how LAIKA Studios, the masterminds behind Coraline, ParaNorman, The Boxtrolls, Kubo and the Two Strings and Missing Link, are using a Stratasys 3D printers and Autodesk CAD software to make stop-motion movies. In case you do not know, stop motion is a way to shoot films in tiny increments, a rate of 24 individual frames of action for each second of film. One of the biggest leaps forward in stop-motion has been thanks to 3D printing for facial animation. Notably, LAIKA uses AM to create detailed features and a more realistic appearance for its characters, including with the J55 3D printer which allows them to also use color. Check out how else the studio is using 3D printing and how these tools can ease the process.
Top 2: A Bike 3D Printed Out of Carbon Fiber
You've probably heard of Arevo and its Superstrata bike, the first bike with a fully 3D printed carbon fiber frame. In the video below, Sonny Vu, the company's founder, explains the key points of the process developed and the customization possibilities offered with the bake. The user can indeed choose the frame of his or her bike according to his morphology and his desires. Watch the video to learn more about it:
Top 3: ElemX Installed at Oak Ridge Laboratory
We have previously spoken to you about Oak Ridge National Laboratory (ORNL). It is an American multiprogram science and technology national laboratory that is sponsored by the U.S. Department of Energy and it has been one of the research centers at the forefront of innovation in additive manufacturing. And now just this week, Xerox has announced that their ElemX printer will be installed there as a way to advance metal AM technologies. The ElemX is an interesting metal 3D printer and has previously been favored by the US government, for example the Naval Postgraduate School has been using it to research into applications for AM at sea. To learn more about the project, check out the video below:
Top 4: Using 3D Printing to Transform an Industrial City
This new video from Markforged highlights how 3D printing can be used to help historically industrial cities in the UK. In this case, in Manchester, which, along with the rest of the UK, is facing a 20000 period deficit in talent including in engineering and manufacturing. Manchester's PrintCity is training the next gernation of students in 3D printing to help collaborate with businesses big or small to make even the most ambitious ideas a reality. Markforged's Digital Forge is also being used to help student to rapidly prototype ideas and create end use parts. Learn more about it below:
Top 5: Dior's 3D Printed DIORAMA
You might remember earlier in the week when we told you about the Dior Gallery and the DIORAMA. This 3D printed exhibition contains thousands of replicas of iconic pieces from Dior's history including dresses, handbags, perfume bottles and more. In this short video, take a look at how all the pieces were set up to create the colorful display, open since early March.
What do you think about how LAIKA is using 3D printing to make movies? Let us know in a comment below or on our Linkedin, Facebook, and Twitter pages! Don't forget to sign up for our free weekly Newsletter here, the latest 3D printing news straight to your inbox! You can also find all our videos on our YouTube channel.