Top 5 Videos: The Evolution of Resin 3D Printing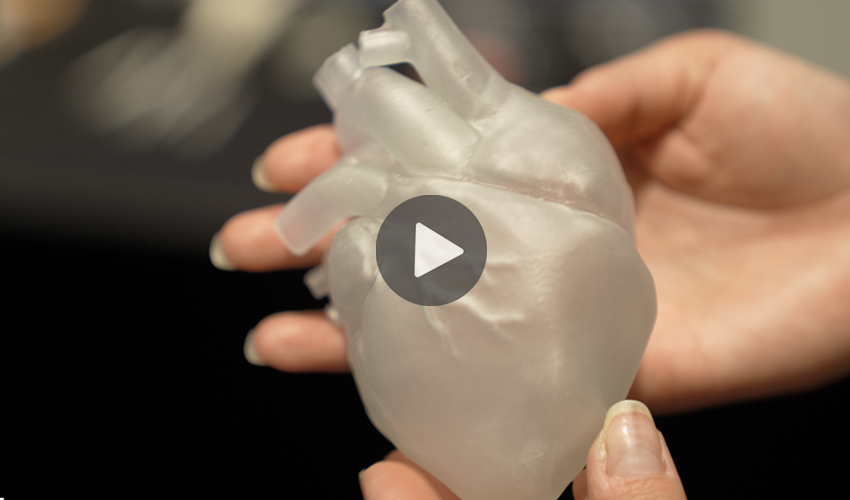 It is once again Sunday, which means it is time for the week's top 5 3D printing videos! This weeks content features the evolution of resin 3D printing, how to cut costs and de-risk production lines, more 3D printed fish created by an Israeli startup company, and a fully functional Ukelele instrument made entirely with additive manufacturing!  Watch the content below to gain insight into whats been going on in the world of 3D printing. Happy Sunday, and as always, hope you enjoy!
Top 1: The Evolution of Resin 3D Printing?
At Rapid + TCT 2023, 3Dnatives met Bill Liu, CEO and Founder, and Jason Li, General Manager, of RAYSHAPE, an Asian manufacturer of resin solutions. RAYSHAPE is a renown manufacturer of DLP and LCD 3D printers, offering hardware and software for demanding industries such as dental.They delved into a number of topics, enlightening us on the benefits of resin 3D printing and the evolution of the technology in different sectors.
Top 2: 3D Printing's Unsung Heroes: Cut Costs and De-Risk Your Production Line
The technological factors frequently affect the suitability of 3D printing when businesses consider it. Its distinctive advantages make it perfect for producing intricate designs and difficult-to-find parts, but it can be used for more than just that. The supply chain and economic factors are what actually influence the decision in today's unstable economy. In this webinar, Materialise experts go deeper into how lateral thinking and process innovation in additive manufacturing (AM) can revitalize any company's output. Take a cue from the aerospace industry, where using AM instead of high-complexity designs has led to better commercial outcomes for simple aerospace parts with short lead times. Then, discover how to use it in your own sector.
Top 3: The First-Ever, 3D Printed Fish Has Been Served
An Israeli startup claims to have used animal cells produced in a lab to 3D print the first ever ready-to-cook fish fillet. There has been interest in lab-grown chicken and cattle as a method to avoid the environmental problems associated with farming. But few businesses have looked into seafood grown in laboratories. The business claims the fish is the first of its kind in the entire world, and they want to make the 3D bioprinter that made it commercially available.  Customers had nothing but positive reviews for the first-of-its-kind product, "I was really amazed by the juicyness and buttery feel." However, there is still a long way to go before perfect execution, says Umami's chief executive Mihir Pershad, with fish stem cells being much less studied than cow stem cells. To learn more about the project, click the link below.
Top 4: A 3D Printed Ukelele Took the Spotlight at RAPID + TCT
We all know Rapid + TCT shed light on some fascinating innovations and collaborations recently in the world of 3D printing, however, no one could have expected the inclusion of fully functional, 3D Printed Ukelele. In his interesting project below, the Youtube channel "Design Prototype Test" talks about some of the flaws, processes, and printers used (BambuLab X1 Carbon and Ender 3S1Plus) that went into making the 3D Printed Ukelele. From the stage of conception to exhibiting it at the largest additive manufacturing event in North America, this Ukelele has gone quite the distance! Learn more about it here:
Top 5: The 3D Calor Project
The 3D Calor project, based in France, aims to address the key technological challenges associated with additive manufacturing in the production of heat exchangers, while exploring the performance potential of integrating innovative architectures inspired by biomimetics principles. Heat exchangers play a crucial role in various applications, and conventional designs dominate the market. However, there is currently a lack of 3D printed heat exchangers available in manufacturers' catalogues. The project seeks to introduce a novel category of heat exchangers that leverage the advantages of additive manufacturing to create innovative architectures. Check out the project below:
What do you think of the evolution of resin 3D Printing? Let us know in a comment below or on our LinkedIn, Facebook, and Twitter pages! Don't forget to sign up for our free weekly Newsletter here, the latest 3D printing news straight to your inbox! You can also find all our videos on our YouTube channel.