Top 5 Videos: The Biggest 3D-Printed Office Space in Europe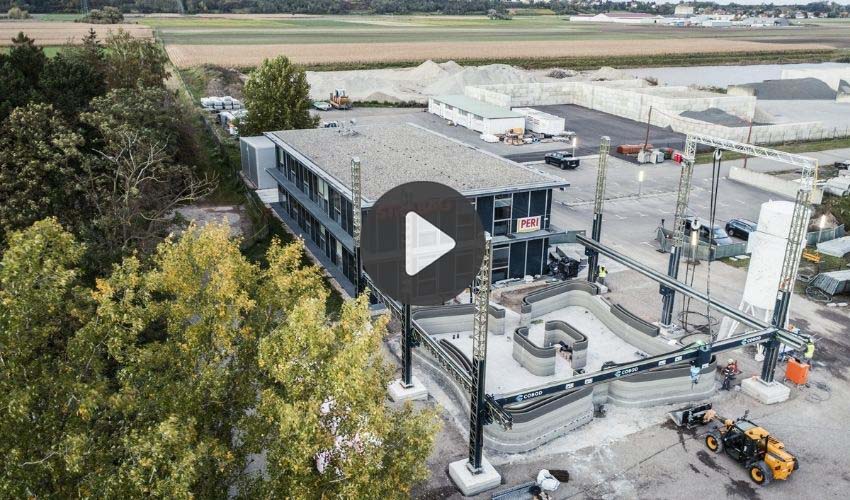 This week, we invite you to the largest 3D-printed office space in Europe. This new construction is located in Austria. Construction and architecture companies PERI, STRABAG, and COBOD collaboratively built this massive 3D printing feat. Then, 3Dnatives brings you back to the first-ever 3D Print Paris. Our team went to the expo to conduct offbeat interviews with attendees and exhibitors. Finally, get to learn more about AM in the medical sector with the Industry Manager at Trumpf. In any case, we wish you a very happy Sunday!
Top 1: The Largest 3D-Printed Office Space in Europe
Previously, on several occasions, COBOD has stood out by presenting several buildings built using their technologically advanced machines. The latest, the first 3D printed building in Austria. Fruit of the collaboration between PERI, STRABAG, and COBOD, the companies have designed the largest 3D printed office space in Europe using COBOD's BOD2 printer.
Top 2: An Exhibition to Raise Awareness About Mental Health
In this next video, we will see a social awareness project that has been brought to life thanks to 3D printing technology. Specifically, it was UNICEF France and the national data transmitters who have collaborated with the Spanish company BCN3D to create an art exhibition in the streets of Paris. The goal? Raise public awareness about children's mental health by installing 3D printed busts. This would encourage conversations about the problems children are facing today as a result of the health crisis. Find out all the details in the videos below!
Top 3: What Was It Like Inside the First-Ever '3D Print Paris'?
A few weeks ago, 3D Print Paris took place, a physical event dedicated to showing the possibilities of additive manufacturing in the French capital. From October 20 to 21, the 3Dnatives team was at 3D Print Paris and was able to find out the opinion of some of the attendees about the event to ask them some peculiar questions. Don't miss what they told us! Among other things, we talked about how they would describe 3D printing in 3 words, what their ideal 3D printer would look like, what they dream of doing, and much more! We let you discover this #In3DSnaps below:
Top 4: 3D Printing & Interior Decoration
Lately, it is becoming more and more frequent that 3D printing is being used for interior decorating. With homes, restaurants, or offices, technology offers many decor possibilities. Based in Montreal, Canada, Studio Artefact uses six BigRep ONE 3D printers to create unique decorations. Recently, the company 3D printed several translucent trees, which were then turned into 360-degree screens:
Top 5: Metal Printing in the Medical Sector
While 3D printing enables patient-specific adaptations without increased costs, as in the case of the 3D-printed prosthesis by student Lorenzo Spreafico, personalized medical products are still the minority of additive manufacturing in the medical sector. However, we'll gain a better understanding of AM in the medical sector in this video with Laura Kastenmayer, Industry manager for medical technology at Trumpf. Specifically, she explains why standard products like acetabular cups are printed much more often.
So, what do you think of this week's video compilation? Let us know in a comment below or on our Linkedin, Facebook, and Twitter pages! Don't forget to sign up for our free weekly Newsletter here, the latest 3D printing news straight to your inbox! You can also find all our videos on our YouTube channel.