Top 5 Videos: Support-free Metal 3D Printing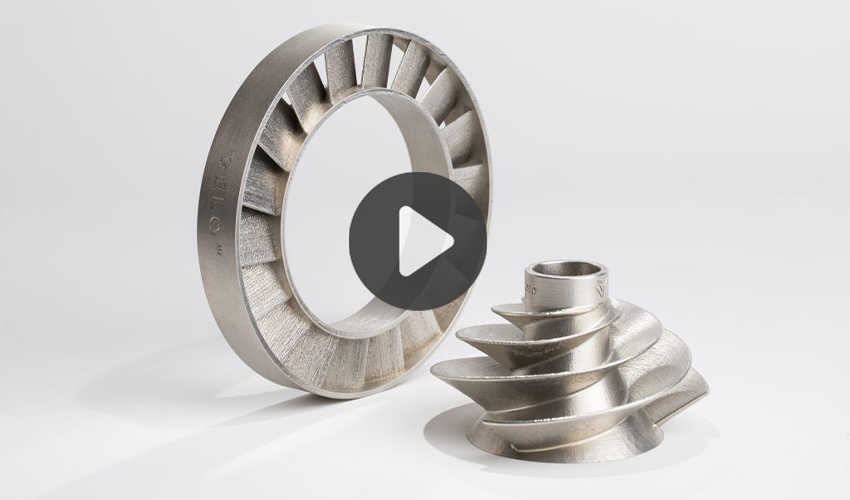 In this week's edition of top videos about the 3D industry, we will learn a ton about metal 3D printing. First, Velo3D founder Benny Buller will tell us all about the company's Sapphire 3D printing metal production solution. We will also have the opportunity to see the unboxing and printer test carried out by the 3Dnatives Lab of the Method X CFE 3D printer, from the manufacturer Makerbot. Later we will learn how to calculate the profitability of a business that is considering adopting additive manufacturing in its activity. Finally, we will discover all the competitive advantages offered by the technology developed by Velo3D without the need for supports. All of this and much more!
Top 1: Additive Manufacturing Without Supports
Founded in 2014, Velo3D is a company that stands out in the additive manufacturing market thanks to its innovative technology. In this video, we will meet the founder and CEO of Velo3D, Benny Buller, who will introduce us to the Sapphire production solution and flow print preparation software to create 3D metals without the need for supports. This elimination allows for limitless design innovation by reducing the need for support structures in metal additive manufacturing. Find out all the details below!
Top 2: Putting Method X CFE to the Test
With its line of Method 3D printers, manufacturer MakerBot has completely redesigned its range of professional products based on FDM technology. The main features of the series include a closed and preheated chamber, as well as a maximum print volume of 190 x 190 x 196 mm. From the 3Dnatives Lab, we had the opportunity to test Method X CFE in detail and show you the most important features of this solution. Don't miss the final grade we gave him in this video!
Top 3: Hassle-Free Metal 3D Printing
There are several types of metal 3D printing, and one of the first types to come to mind is Powder Bed Fusion. In addition to being quite expensive, there are also health and safety concerns as well as considerable recalibration time required in Powder Bed metal 3D printing. In this video, Markforged's Daniel Stokes demonstrates their metal filament technology and Metal Injection Molding (MIM) process that addresses these concerns.
Top 4: Ceramic-metallic Multi-materials
Watch as Materials Science Engineering Ph.D. student Eren Ozemen explains how Selective Laser Sintering can be used to create ceramic-metallic multi-materials that could not be otherwise be produced using traditional methods. The video reviews how to make complex shapes while introducing ceramic material, which is traditionally not well-suited for the high-heat exposure that happens during laser sintering.
Top 5: Layer Metrics' Consistent & Reliable Metal 3D Printing
Layer Metrics is a New York-based AM company that develops and manufactures optical inspection systems for 3D metal printers. Learn just how their innovative technology works as CTO Dominic Murphy and CEO Clare Murphy walk you through their process of controlling the volatility of metal 3D printing.
What do you think of this week's selection of 3D printing videos? Let us know in a comment below or on our Facebook and Twitter pages. Don't forget to sign up for our free weekly newsletter, with all the latest news in 3D printing delivered straight to your inbox!