Top 5 Videos of the Week: creating a 3D model of the Super Bowl
Posted On February 2, 2020
---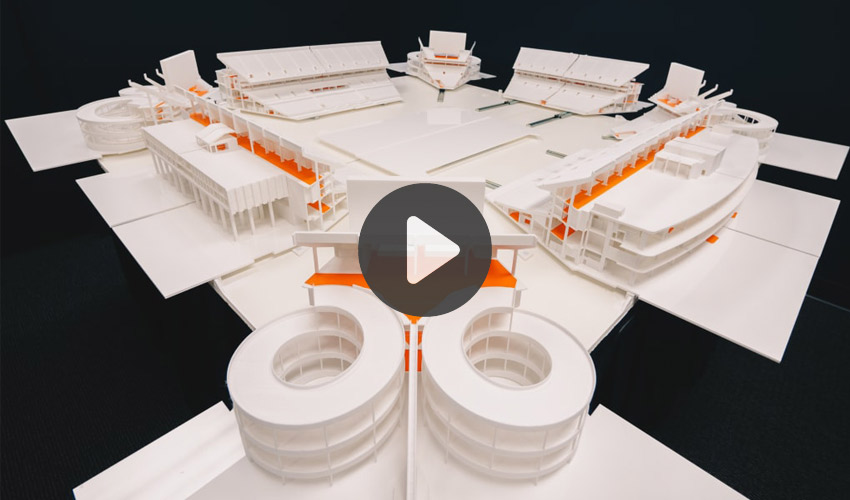 This week we found the top 5 videos about 3D printing and the way additive manufacturing is shaping our society. The technology has infiltrated many sectors, from medical to automotive! Check out our selection of the week to keep up with the innovations! This week we touch on the 3D printed model of the Super Bowl and much more! If you enjoy these, you can view even more 3D printing videos on our Youtube channel. Hope you'll enjoy and have a great Sunday!
Top 1: Students create 3D model of Super Bowl!
Miami-Dade police are preparing for the Super Bowl thanks to a 3D printed model of it. The police department collaborated with FIU to get the model designed and 3D printed. It took about 3,500 hours of printing to create this 4 by 5 foot model of the stadium. Check it out below!
Top 2: 3D printing for serial production
Carl Zeiss Optical Components manufactures microscopes, multi-sensoric machines, and optical sensors for industrial measurement and quality assurance purposes. As you will see in the following video, by switching from traditional manufacturing methods to 3D printing, the company was able to greatly benefit in terms of lead times and cost. For example, alignment tools needed usually cost 300€, but 3D printing brings the cost down to 20€:
Top 3: Simulation software is key in additive manufacturing!
Knust-Godwin uses Dassault Systèmes' 3DEXPERIENCE platform and the SIMULIA application to maximize the benefits of subtractive and additive manufacturing. He explains that by studying the part on the simulation software before sending it to the 3D printer, he was able to predict how it would deform and therefore make the changes necessary to reverse the deformation. Simulation software is where the design of a 3D printed part can be fully tested and changed according to its weaknesses. Check it out!
Top 4: 3D printed foods could become the norm?
In the following video, Lynette Kucsma from Natural Machines explains the benefits of 3D food printing. Many might believe the concept to be strange, and not that useful. However, Lynette disagrees and explains that she sees this as just another appliance we can have in our kitchen. So, what do food 3D printers really offer?
Top 5: HP's Multi Jet Fusion technology is put to the test
So, what happens when a heavy ball smashes into wall tiles that have different lattice structures printed with HP Multi Jet Fusion technology? This is the test you will see in the following video! Lattice structures are very difficult to achieve using traditional manufacturing methods, which is not the case with additive manufacturing. They add a surprising number of properties to a piece according to how they have been designed.
What did you think of this week's TOP 5? Drop a comment below or on our Facebook and Twitter pages! And don't forget to sign up to our free weekly Newsletter to keep updated on all the latest news in the 3D industry coming straight to your inbox!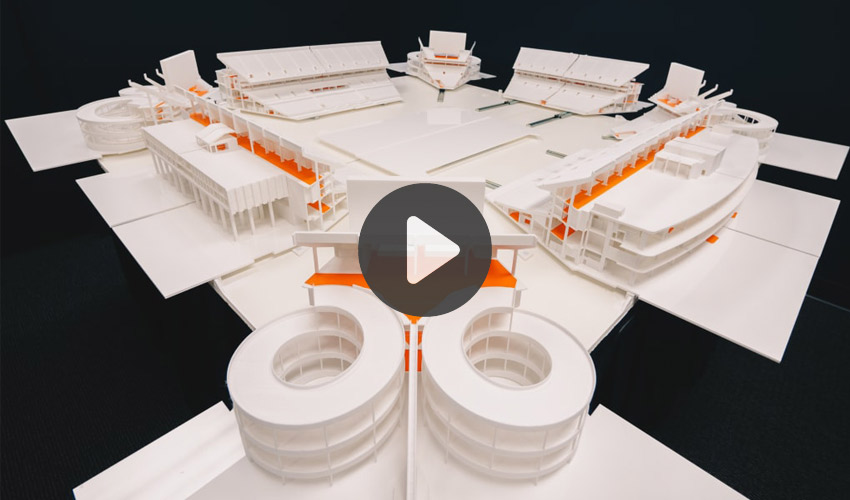 ---
You may also like