Top 5 Videos of the Week: submicron metal 3D printing…
Posted On August 25, 2019
---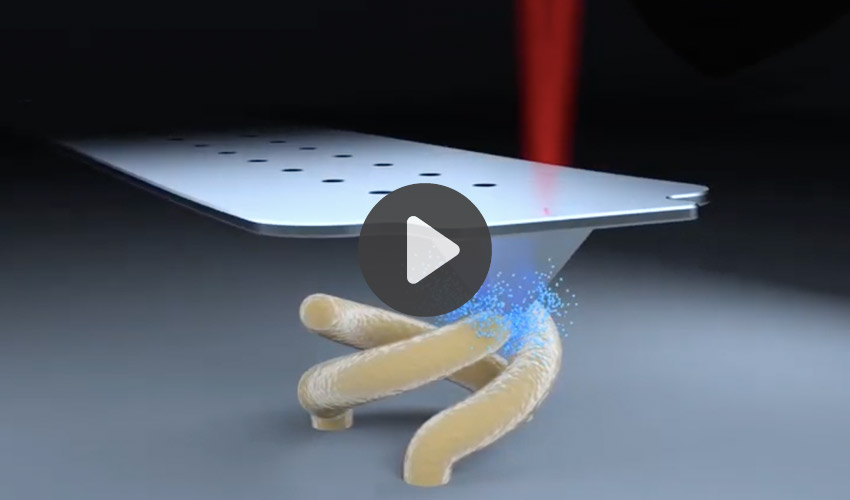 This week we found the top 5 videos about 3D printing and the way additive manufacturing is shaping our society. The technology has infiltrated many sectors, from medical to automotive! Check out our selection of the week to keep up with the innovations! This week we touch on submicron metal 3D printing, full-colour additive manufacturing much more! If you enjoy these, you can view even more 3D printing videos on our Youtube channel. Hope you'll enjoy and have a great Sunday!
Top 1: Advancing additive manufacturing
Researchers from the University of North Carolina, North Carolina State University, and North Carolina A&T State University, in collaboration with Siemens Energy Inc. and other industry partners are developing and advancing local applications of additive manufacturing.  The UNC Research Opportunities Initiative (ROI) provides targeted funding for innovative and potentially game-changing research projects. Funded by a recurring $3-million annual appropriation from the 2014 General Assembly, the ROI represents North Carolina's first financial investment in the UNC system's five-year strategic plan. Find out more below!
Top 2: More colours for your future 3D printing
A few weeks ago, Stratasys announced that the Pantone colour system was now compatible with its PolyJet 3D printers. This will allow users to have accurate and very realistic coloured parts. As colour is crucial in design processes, this new partnership should offer designers more agility and efficiency. They could make prototypes much faster to validate their concept:
Top 3: 3D printing in automotive
The automotive sector has always been driven by this desire to innovate, constantly exploring new technologies to be more agile in production. Additive manufacturing is of course one of these new technologies and has quickly disrupted the industry, whether it is the motorcycle or Formula 1 sector. 3D printing makes it possible to create stronger, lighter and therefore more efficient components, all at lower costs. It also accelerates the market launch of vehicles by offering functional prototypes quickly:
Top 4: Submicron 3D printing
The manufacturer Cytosurge, a specialist in metal 3D printing at the microscopic level, has announced the creation of a 3D printing subsidiary, Exaddon, which will now be in charge of the company's additive manufacturing activities. As a reminder, it has developed a technology that allows to create very precise metallic micrometer sized structures; the video below shows the 3D printing of a triple helix:
Top 5: Metal X 3D printer
Markforged is one of the new players in metal 3D printing who wanted to make it more accessible to any user. One of the machines developed is Metal X, an industrial solution inspired by Metal Injection Molding. It is able to produce tools, prototypes, finished parts from stainless steel, titanium or Inconel:
What do you think of the top 5 for this week? Drop a comment below or on our Facebook and Twitter pages! And don't forget to sign up to our free weekly Newsletter to keep updated on all the latest news in the 3D industry coming straight to your inbox!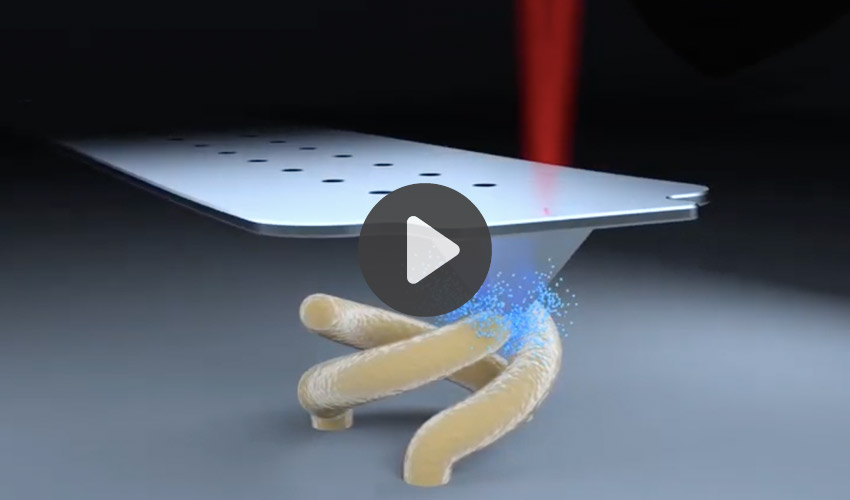 ---
You may also like