Top 5 Videos: Stratasys Moves to More Mindful Manufacturing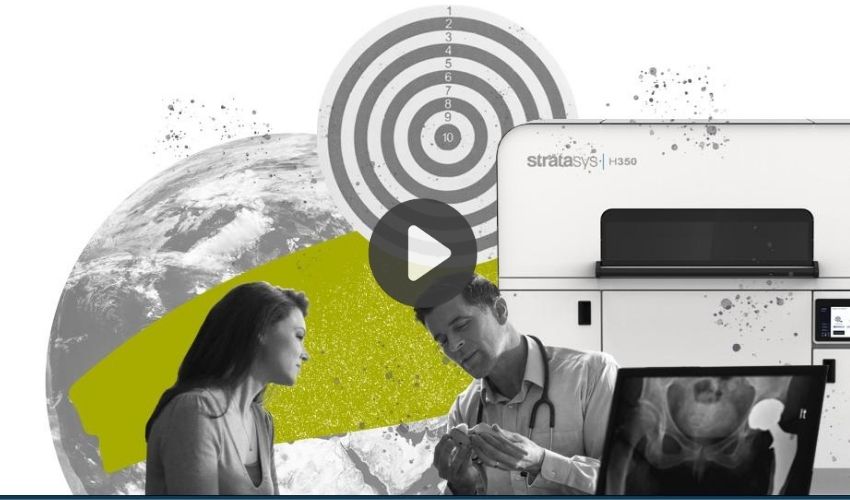 Once again, we want to share with you the top 5 3D printing videos of the week. First up, Stratasys talks about the need to transition to more "Mindful Manufacturing," especially the role of 3D printing in making supply chains more sustainable. Next, startup Launcher reached full thrust during testing at NASA. Then, learn more about a recent project wherein NTU Singapore scientists discovered a way to turn recycled glass into sand 3D printing to make a concrete bench. Continuing on the topic of concrete, Parametric Architecture explains how exactly concrete 3D printing works as well as why it is being adopted by the construction sector. Finally, to end the day on a lighter note, see how an FGF printer can turn recycled plastic into stylish furniture. Happy Sunday and of course happy watching!
Top 1: Mindful Manufacturing with Stratasys
Just this week, leading polymer AM solutions provider Stratasys released its first sustainability report. In this video, they explain the concept of "Mindful Manufacturing" as well as why we need to move to a more environmentally-friendly world. The company notes that it is important to rethink production processes, parts and software to make them more sustainable. Understandably, Stratasys champions the role of 3D printing in helping more people to meet their ecological goals. Learn more in the video below.
Top 2: Launcher Successfully Tests the E-2 Engine at Full Thrust
In this short video, take a closer look at the extraordinary milestone that Launcher recently reached. During testing at NASA Stennis Space Center, the company's 3D printed engine reached its nominal 10 metric tons of thrust, highest performance 2.62 o/f mixture ratio and 100 bar of combustion pressure on April 21st. As thrust is the force which moves a rocket through air and space, this successful test is critical for the company.
Top 3: NTU is Recycling Glass into Sand 3D Printing
Increasingly, we are seeing the importance in moving to a more circular economy. Now, researchers from Nanyang Technological University (NTU Singapore) have found a way to take recycled glass and turn it into sand 3D printing. Using this method, they were even able to create a concrete bench! Learn more about the project in the video below:
Top 4: 3D Printing with Concrete
As 3D printing becomes more popular in the construction sector, more and more people are taking a closer look at how exactly it works. In particular, interest is growing in concrete 3D printing. In this video  from Parametric Architecture, they explain what exactly concrete 3D printing is, how it works and why it is being adopted. Notably, they cover the fact that 3D printed structures are popular thanks to benefits such as assembly on-site, saved time and cost for better quality.
Top 5: Making Furniture with Pellet 3D Printing
Pellet 3D printing has been gaining in popularity for its ability to use a wider range of materials for a lower cost. In this video, discover how PioCreat's G12 FGF pellet 3D printer can be used to create furniture out of recycled plastic. In the video below, they explain not only the many benefits of using 3D printing to create furniture, pointing notably to the ability to design difficult-to-shape objects, but also how exactly their solution works.
What do you think about the decision of Stratasys to move towards more mindful manufacturing? Let us know in a comment below or on our Linkedin, Facebook, and Twitter pages! Don't forget to sign up for our free weekly Newsletter here, the latest 3D printing news straight to your inbox! You can also find all our videos on our YouTube channel.