Top 5 Videos: SLM Solutions launches NXG XII 600 and more!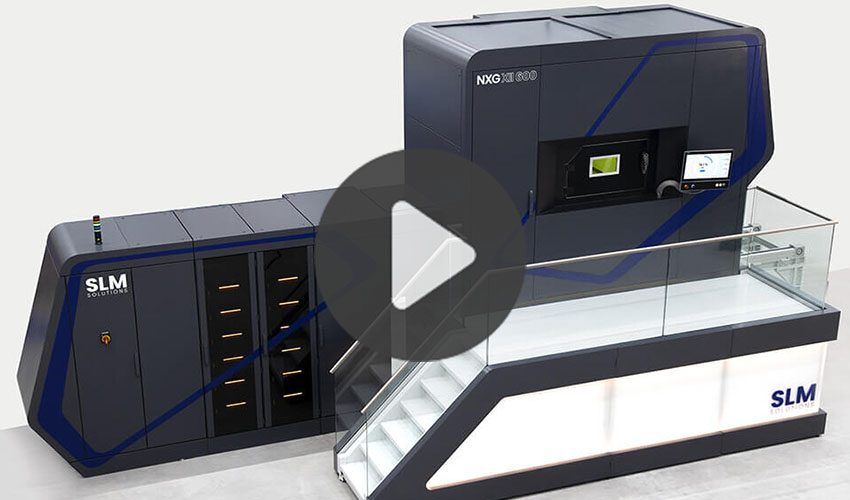 This week we found the top 5 videos about 3D printing and the way additive manufacturing is changing production. The technology has infiltrated many sectors, from medical to automotive: check our selection of the week to keep up with the innovations! If you enjoy these, you can view even more 3D printing videos on our Youtube channel. Hope you'll enjoy and have a great Sunday!
Top 1: SLM Solutions launches NXG XII 600
The German manufacturer SLM Solutions is surely one of the pioneers in metal additive manufacturing. This year, the company took advantage of Formnext Connect to present its brand new 3D printer, the NXG XII 600, which for the first time integrates 12 lasers, 1,000 watts each! When designing this metal 3D printer, the company explains that it focused on productivity, volume, reliability and safety. Thanks to its numerous lasers, the machine should be 20 times faster than a solution with one laser and 5 times faster than a machine with 4 lasers. It offers a generous print volume of 600 x 600 x 600 mm and is compatible with a wide range of metals. We'll let you discover the launch video!
Top 2: VaporFuse Surfacing, the green solution from DyeMansion
Post-processing is a key step in the additive manufacturing process because it gives the part its final appearance and many its chemical, mechanical and physical characteristics. Some companies have now developed solutions to make this work easier, such as the manufacturer DyeMansion, which is best known for its machines for adding colour to your parts. It has also launched solutions for cleaning the part, removing excess powder and polishing it. The latest is called PowerFuse, based on the VaporFuse Surfacing technology. This offers a more ecological and industrial surface treatment that goes far beyond aesthetics. Below you will find all the characteristics of this polishing process!
 Top 3: Print a drink
Print a drink is the 3D printing technology your next cocktail party needs. With it, a robot can inject liquid drops into drinks to form unique 3D patterns or designs!
Top 4: Stratasys and nTopology enter partnernship
Stratasys and nTopology are partnering to advance digital manufacturing today by bringing next-generation design software to market-leading additive manufacturing systems. Find out more in the video below!
Top 5: Is 3D printing promoting mass customization?
For a long time, customization meant offering the same t-shirt in different colors and sizes. However, this is no longer sufficient, and customers want products that are specifically designed for them. With additive manufacturing this becomes possible. The video shows different applications of custom additive manufacturing production. Be it fashion, jewelry or medical products. So, is additive manufacturing changing the meaning of customization? See for yourself!
What did you think of this week's top 5 videos? Which one is your favorite? Tell us in a comment below or on our Facebook and Twitter pages! And don't forget to sign up to our free weekly Newsletter to keep updated on all the latest news in the 3D industry coming straight to your inbox!