Top 5 Videos: Self Healing Materials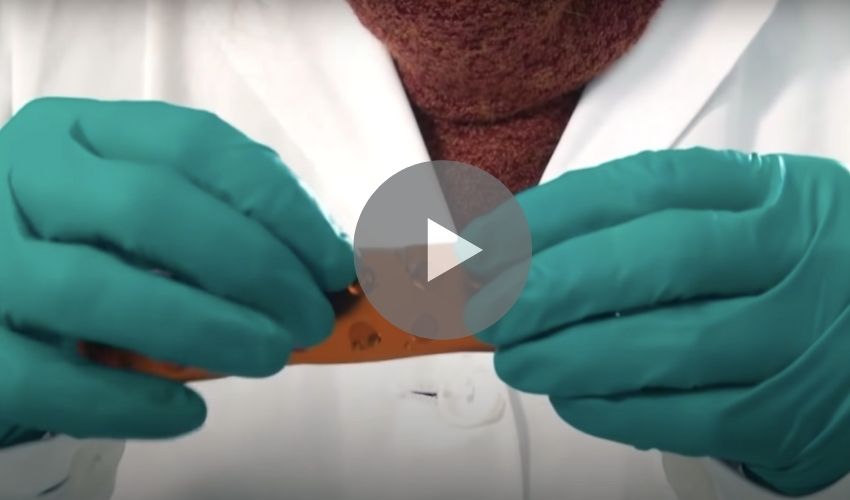 It's finally Sunday and that means we're once again presenting you with our weekly Top 5 list of videos right from the exciting world of 3D printing. We start this weeks Top 5 videos with a short video that shows you a few interesting examples of how 3D printing can be used. Next, you'll get a better idea of what the word blasting means in additive manufacturing. After that, you find out more about the amazing idea of self-healing materials. Then, you'll see a video that properly educates you on the use of plate heat exchangers. We end this week's list with a video on lightweight design in additive manufacturing. Like always, don't forget to tell us which one you liked most. Have a great Sunday!
Top 1: 3D Printing Application Examples
Have you ever wondered what you can do with additive manufacturing? The following video gives a little insight into the exciting world of 3D printing and shows some interesting examples of its areas of application, like in sports, motocross, or even in the creation of prosthetics!
Top 2: Blasting in Metal Post Processing
This additive manufacturing video explains the principles of blasting. Learn about the different types of media and principles. It also provides insight into the differences between blasting and shot peening. By the end, you will be able to decide which blasting media is best for your application.
Top 3: Self Healing Materials
Self-healing materials were once science fiction, but today these ideas from the movies are flourishing in the real world.  Materials that can repair damage, cuts, or breaks through intelligent processes. Self-healing materials work much like human skin. They close the material's wound and return it to its original state. Watch the video below to learn more about these novel material developments.
Top 4: Improved Manufacturing of Plate Heat Exchangers by Using AM
Plate heat exchangers are very common in industrial heat transfer applications. They use stacked metal plates to create channels that separate hot and cold fluid streams. Additive manufacturing can improve on this traditional design, and produce replacement plate heat exchangers with the same form factor but improved performance and quality, which can be manufactured in just one piece. In the following video, Yuki Okada, Technical Marketing Engineer at nTopology, shows you how to make a fully customizable heat exchanger with identical external dimensions!
Top 5: Lightweight Design in Additive Manufacturing
The following Video about additive manufacturing explains the differences between additive manufacturing and traditional manufacturing. It takes a closer look at the many advantages additive manufacturing has compared to conventional manufacturing methods, this time by focusing on lightweight design, particularly on honeycomb structures inspired by nature.
What do you think of the idea of self-healing materials? Let us know in a comment below or on our Linkedin, Facebook, and Twitter pages! Don't forget to sign up for our free weekly Newsletter here, the latest 3D printing news straight to your inbox! You can also find all our videos on our YouTube channel.