Top 5 Videos: 3D printing prosthetic arms, and more
Published on September 6, 2020 by
Aysha M.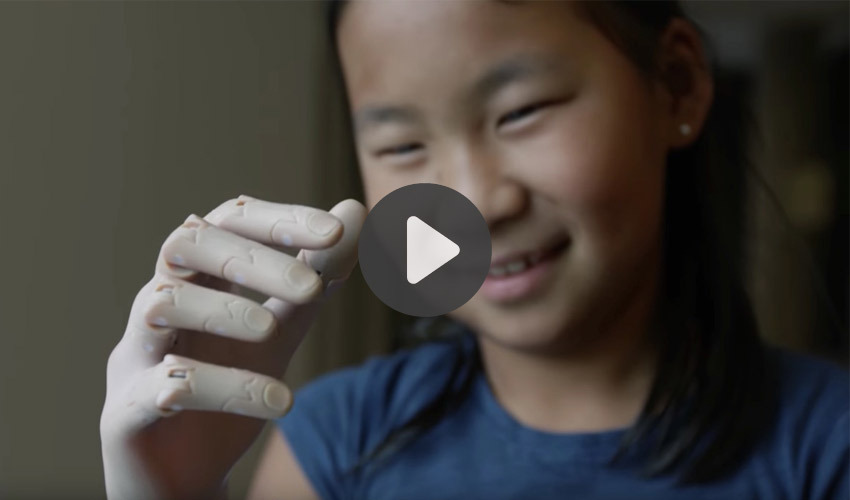 This week we found the top 5 videos about 3D printing and the way additive manufacturing is changing production. The technology has infiltrated many sectors, from medical to automotive – check our selection of the week to keep up with the innovations! If you enjoy these, you can view even more 3D printing videos on our Youtube channel. Hope you'll enjoy and have a great Sunday!
Top 1: Prosthetic arms by Unlimited Tomorrow
3D printing is one of the best solutions that could help reduce the overall price of prosthetics. Many players have relied on 3D printing technologies to design custom-made, accessible, and even aesthetic prosthetics, tackling the issue of disability on a whole new level. And Unlimited Tomorrow is one of the players on this arena. A young American company has just launched its 3D printed robotic prosthetic arm, Truelimb. All you have to do is scan your limb in 3D, directly from home, and send your data to the company. Prosthetics of this kind would traditionally cost $80,000, a price lowered to $8,000 by Unlimited Tomorrow! We let you discover the story of the first user of their 3D printed prosthetic arm.
Top 2: Generative design explained by Autodesk
In this video, Autodesk, a company known for its software solutions, explains why generative design is key to manufacturing. Basically, it's a form of artificial intelligence that allows you to explore multiple designs, choose between several iterations, and create better products. Above all, it allows you to compare different production methods – additive manufacturing, machining, molding, etc. – to create optimized products. Fusion 360 software offers this generative design feature, which can be of interest to those who are hesitating between different manufacturing methods.
Top 3: Ford  3D prints with BigRep
Automotive manufacturers can hardly do without additive manufacturing in their daily operations anymore! Mainly used for prototyping and tooling, it offers more flexibility and allows the customization of many components. Ford has been using 3D printing technologies for 30 years now, and has turned to large-format 3D printing: the company has invested in BigRep solutions to design larger parts, including more ergonomic templates and molds. Ford explains that it has reduced its lead times by 94% and made its BigRep One machine profitable after only two prints!
Top 4: DI Labs combines AM with product development
DI Labs specializes in innovative product development and digital manufacturing. The company has been investing in additive manufacturing for 5 years now in order to be more creative and agile in its processes. It started by purchasing FDM machines to make prototypes. Then, it opted for an HP Multi Jet Fusion machine to design finished parts in larger volumes. This technology allows it to obtain a better surface quality as well as a higher resistance. According to DI Labs, additive manufacturing is the future; it's a technology that teams can't do without.
Top 5: 3D printing chocolate molds for a Puerto Rican farm
Sandra Farms is a cocoa plantation and a coffee store located in Puerto Rico, more precisely in Adjuntas. An unconditional lover of nature, Israel Gonzalez realized his childhood dream by coming to settle in the middle of the green paradise. But he is keeping up with the latest technologies nonetheless! He uses 3D printing to make custom molds for…chocolate cigars! In the beginning, he used classic molds but was never totally satisfied because it was very difficult to obtain a perfect cylindrical shape. This is where 3D printing comes in. Together with a re:3D designer, they were able to design a cylindrical mold into which melted chocolate could be poured and then broken to remove the pieces of chocolate once it had hardened. We let you see the result with your own eyes!
What did you think of these videos? Drop a comment below or on our Facebook and Twitter pages! And don't forget to sign up to our free weekly Newsletter to keep updated on all the latest news in the 3D industry coming straight to your inbox!