Top 5 Videos: Purdue University's 3D Printed Solar Race Car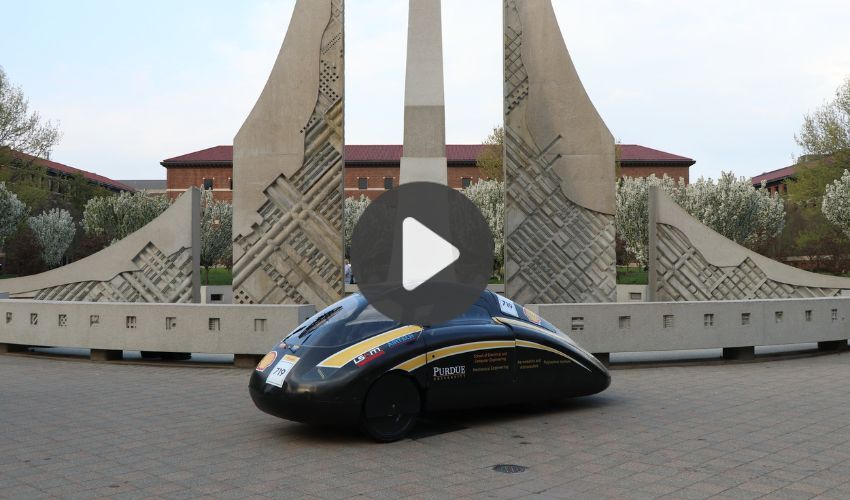 Come one, come all! Welcome to another top 5 videos of the week where we will get behind the wheel of Purdue's 3D printed solar race car, learn about developing technologies at the cutting edge of the industry, and how in-house 3D printing can help with supply chain control. But that's not all, we will also take a look at a curious new potential source of biodegradable plastic. And to top it all off, see how 3D printing was used to help a very good dog be the best she can possibly be. For more up-to-date news and reviews, check out our YouTube channel, but for now, get comfortable and top up your beverage of choice as we dive into the latest highlights from the additive manufacturing world.
Top 1: Meet Apollo, Purdue's 3D printed solar racer
In the first video of the week, take a look at Purdue University's podium placing, fully solar powered, 3D printed race car. Apollo was designed, built and raced over the course of 2022 and ended the year strong by placing 2nd in the Shell Eco Marathon race. Made from carbon fiber polycarbonate, Apollo and the Purdue student engineering team showcase their deservedly impressive year in retrospect.
Top 2: A Look At Future Tech With Electrochemical Additive Manufacturing
In this video, meet the winner of Sandia National Laboratory's R&D 100 Awards who will take a quick dive into electrochemical metal 3D printing, highlighting a potential future direction within the AM industry. The video underlines some of the most promising aspects of electrochemical 3D printing which include a less hazardous environments for metal printing, more material options and a more self-contained nozzle. The video also goes on to outline the potential areas of electrochemical AM in manufacturing including solar panels, electronics and even generators.
Top 3: Creating Biodegradable Plastics From Insects
The process of transforming insects into chemicals that form the basis of biodegradable materials may be closer than you think! In this video, the American Chemical Society discusses the current state of research into insect-based bioplastic, its implications and the potential future applications of bioplastics in industries across the board. Editor's note: for the hesitant viewers among you, images of creepy crawlies are minimal within the video.
Top 4: A Closer Look at How Integrating AM Can Benefit Business Supply Chains
This video from ETEC showcases their Xtreme 8K DLP 3D printing system, but it also talks to one of its users. Founder and CEO of Made Plus, Alan Guyan talks about how integrating 3D printing into his business has affected his supply chain from start to finish, for the better. Looking into his company's processes and his own experience and advice may provide an extra perspective to any businesses out there considering the addition of additive manufacturing in their business. Plus, you get a better look at his unique 3D printed footwear!
Top 5: How 3D Printing Can Help Our Four Legged Friends
Last, but certainly not least we take a look at Cleo, a friendly, three-legged pup who has benefited from a 3D printed prosthesis. Marques Brownlee will guide you through the entire process from the basic question of why animals need prosthesis to the 3D mapping and manufacturing process. In addition to covering the post processing required after printing, he does a great job also covering the last and most important part of the process: the physical therapy of re-teaching a dog to use all 4 limbs. I hope that after watching the video, you will become number one Cleo fans, just like I have.
Which of the Top 5 videos did you like most this week? Let us know in a comment below or on our LinkedIn, Facebook, and Twitter pages! Don't forget to sign up for our free weekly Newsletter here, the latest 3D printing news straight to your inbox! You can also find all our videos on our YouTube channel.
Cover Photo Credits: Purdue University