Top 5 Videos: 3D Printing At The Met Gala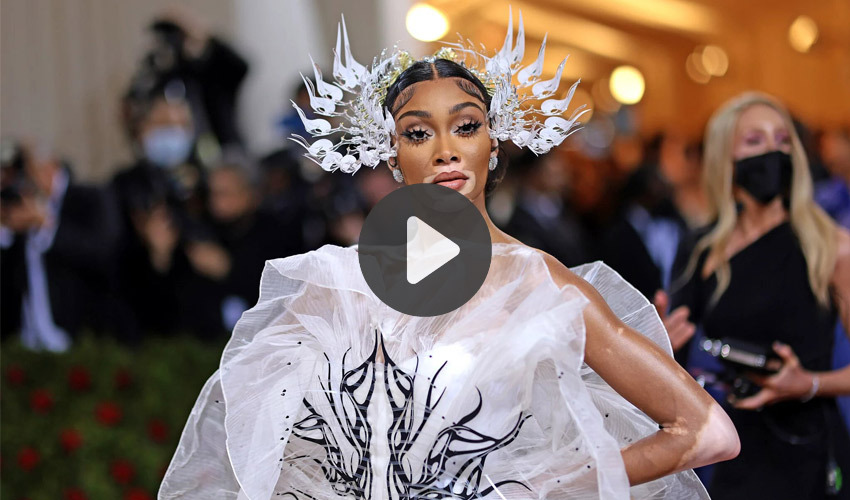 It's Sunday again and you know what that means. It's time for the top 5 3D printing videos! In this week toplist, we'll give you the newest, most interesting videos from the world of 3D printing. This weeks top 5 starts off with a look at 3D printed outfits presented at the Met Gala. Next, you'll be able to find out more about an amazing new idea by Biolife4D to create a 3D bioprinted heart. After that, we'll show you an interesting video about 3D printed parts on a supersonic jet. You'll then learn more about FreeFORM Technologies innovative new systems. We end this weeks top 5 with a speech held by the President of the United States of America, in which he points out the importance of advanced production methods like additive manufacturing in future productions. We hope you'll enjoy this weeks selection of videos and don't forget to let us know which video you liked best. Have a nice and relaxing Sunday!
Top 1: 3D Printed Outfits at the Met Gala
More and more, additive manufacturing is being used in the fashion industry. Big fashion houses like  Louis Vuitton and Dior are already profiting from the benefits of 3D printing technologies. Most recently, additive manufacturing even made its way to the New York Met Gala. In the following video, Amsterdam based Dutch designer Iris van Herpen, unveils her latest designs, which feature elements that have been created with the help of 3D printing.
Top 2: 3D Printed Mini-Heart
BIOLIFE4D is an emerging biotech company which has its focus on biosciences, bioengineering and additive manufacturing technologies.The company's ultimate goal is to produce viable human heart components using 3D bioprinting and also works toward perfecting the technology to make viable organ replacements a safe, accessible and affordable reality.
Top 3: FreeFORM Technologies Metal Binder Jetting Services
FreeFORM Technologies is a 3D printing company that is  based in St. Mary's, Pennsylvania. It provides high quality engineering and manufacturing services to a variety of customers in different industries. The American company is also known as one of the first service bureaus to offer metal binder jet additive manufacturing services. Find out more about its promising production system in the video below.
Top 4: Boom Supersonic 3D Printed Jet Parts
Boom is a startup that was founded in 2014 and is based in Denver, CO. It's main objetive is to build what it calls the world's fastest supersonic airliner. Nearly 20 years after the Concorde, history's only successful supersonic airliner, got grounded, more and more companies seek to revive supersonic commercial flight. As one of those companies, Boom is relying on the help of 3D printed parts to create their own supersonic jet.
Top 5: President Biden Points Out the Importance of AM
Recently, President Biden traveled to Ohio to give a speech on the importance of promoting jobs and advanced manufacturing. In addition to that, the President was urging Congress to pass the Bipartisan Innovation Act to further invest in certain types of industries and technologies and to focus on production in America.
What do you think of the 3D printed outfits presented at the Met Gala? Let us know in a comment below or on our Linkedin, Facebook, and Twitter pages! Don't forget to sign up for our free weekly Newsletter here, the latest 3D printing news straight to your inbox! You can also find all our videos on our YouTube channel.