TOP 5 videos of the week: 3D printing and cooking..
Published on April 8, 2018 by
Niru K.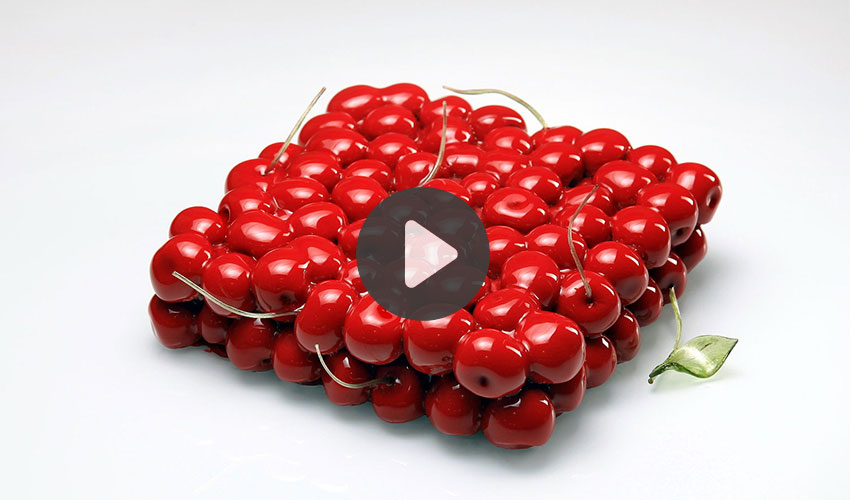 Find our TOP 5 best videos of the week on 3D printing and additive manufacturing. Share your videos and comment on the article or the 3Dnatives Facebook account. A very good Sunday to you all !
TOP 1: 3D printing and cooking: Remember the desserts of Dinara Kasko , this pastry chef who uses 3D printing to create unique moulds. The result is quite impressive since it is able to create complex cakes with original shapes. We could even call it a work of art:
TOP 2: The MX3D Bridge: The Dutch company MX3D revealed the first pictures of its 3D printed steel bridge recently ! It would soon be ready to be installed in the heart of Amsterdam and integrate smart sensors that will retrieve data on the number of people who crosses the bridge. To achieve this beautiful work, MX3D used WAAM technology that allows to deposit metal rods and solder them at the same time:
TOP 3: Prodways and its 3D printing powder  : The French manufacturer Prodways explains the different advantages of TPU-70A fine polyamide powder: it would be ideal for creating prototypes and finished parts for elastic structures, pipes, handles, bumpers, joints, tubes, toys and modelling for footwear, cars and aerospace:
TOP 4: 3D printing to preserve dinosaur bones: Art Chadwick is the director of the Dinosaur Science Museum at Southwestern Adventist University in Texas. A museum quite unique because it has more than 20 000 dinosaur bones! Art Chadwick explains that they have used 3D printing to reconstruct the entire structure of some dinosaurs – 3D technologies allow them to mostly keep the bones and not break them. They reproduce replicas thanks to 3D Gigabot printers :
TOP 5: Fortnite's Scar-H printed in 3D: The French youtubeur PEANUT3D printed the famous Scar-H of Fortnite video game in real size. He used a CR-10 3D printer and a gold-coloured Ice filament. 82 hours of printing have been necessary to obtain the replica of the weapon. Follow the different steps of the printing and post-processing process:
What do you think of this week's Top 5 Videos? Let us know in a comment below or on our Facebook and Twitter pages! Sign up for our free weekly Newsletter, all the latest news in 3D printing straight to your inbox!