Top 5 Videos: Nike Uses 3D Printing to Customize its Sneakers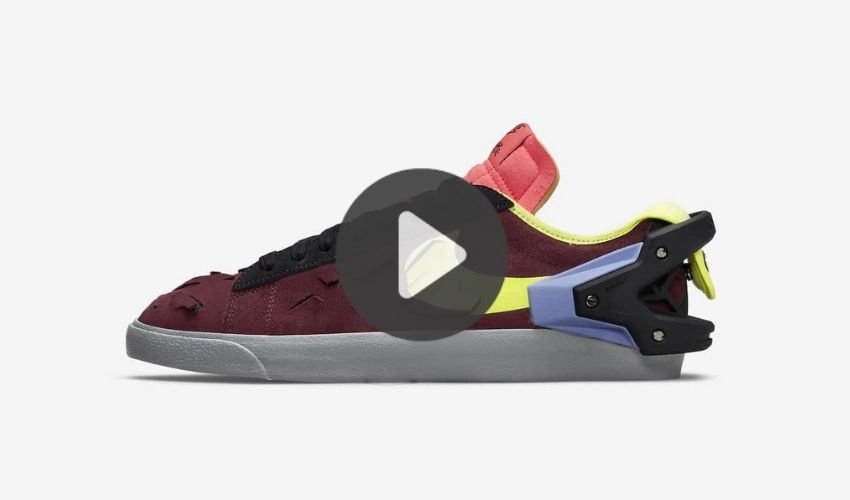 It's that time of the week again! As with every Sunday, here you will find the top 5 3D printing videos that we found from the week. First check out the Nike x Acronym Blazer sneakers and their 3D printed clips before turning towards a Rolls Royce 3D printed body kit. Next, you can watch 3Dnatives' latest webinar wherein Vital Auto discussed how SLS and SLA can be used to make the concept cars of tomorrow. To finish it off, see how 3D printing could become the solution to the American housing crisis and how you could 3D print a replica of your own pet. Happy Sunday and happy watching!
Top 1: 3D Print Parts for the Nike x Acronym Blazer Sneakers
One of the increasingly popular ways that 3D printing is being used for consumer goods is through its customization abilities. And that is certainly the case in the next video. Andrew Sink takes a closer look at the Nike x Acronym Blazer sneakers which as you can see are able to be customized thanks to 3D printing. Andrew walks you through the different steps of scanning, adapting the design and finally printing and fitting the 3D printed clips for the sneakers. The best part? Users can certainly order the sneakers to their specifications, but these files are open and available for anyone to 3D print at home. Find out more in the video below:
Top 2: A 3D Printed Bodykit for a Rolls Royce
In this video from RDB LA, a family-owned auto business that works on cars in California, you can see the employees address a number of issues related to cars. The one that interested us most was the Rolls Royce Cullinan. The team was looking to test a wide body kit that will be coming out soon and to do so they turned to, you guessed it, 3D printing! See how it looks in the video below.
Top 3: Making Concept Cars with SLS and SLA
In 3Dnatives' last webinar, we spoke with Formlabs and Vital Auto to learn more about the concept cars of tomorrow and how they are already being made with 3D printing. Vital's VP of Innovation and Experiential Technology and their Additive Manufacturing Lead & Design Engineer discussed how they leverage a range of 3D printers to bring these high-fidelity prototypes and end-use parts to life for the likes of McLaren, Rolls Royce, Lotus and more. Watch the replay of the session below.
Top 4: Can 3D printing become a solution to the housing shortage?
Continuing with our selection of 3D videos, we present the following one. Could 3D printing help solve the housing crisis in the US? Though currently only a handful of people in the United States live in 3D printed homes, some believe this will soon change thanks to the potential of 3D printing technology to reduce construction times and costs. Not the least, it's potential ability to help mitigate the housing shortage in the country. Learn more in the video below:
 Top 5: 3D Printed Animal Replicas
During the pandemic, Egor Bond launched Bond's 3D Studio. A company that prints everything from architectural models to accessories to help the visually impaired. Among the company's biggest successes is an offering to design 3D printed replicas of animals. Bond says customers tend to look for replicas to commemorate their own deceased pets:
Would you want to  customize the clips on your own Nike x Acronym Blazer Sneakers with 3D printing? Let us know in a comment below or on our Linkedin, Facebook, and Twitter pages! Don't forget to sign up for our free weekly Newsletter here, the latest 3D printing news straight to your inbox! You can also find all our videos on our YouTube channel.