Top 5 Videos of the Week: Lamborghini fans receive a gift from the manufacturer itself!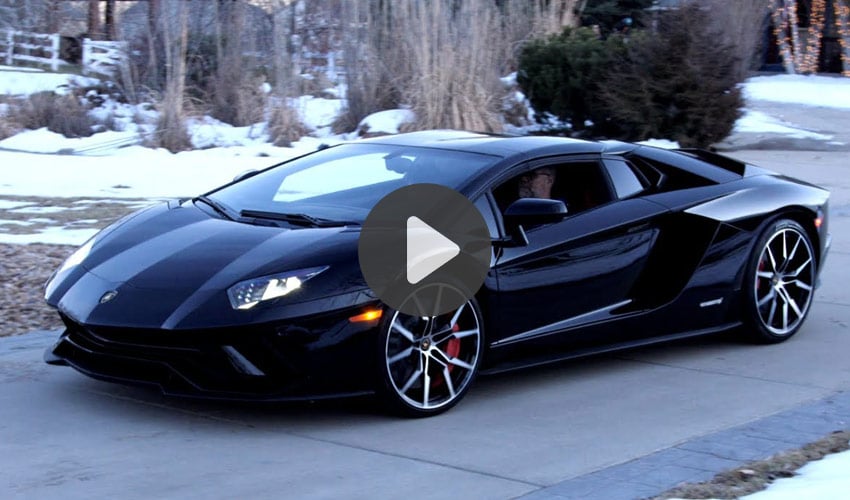 This week we found the top 5 videos about 3D printing and the way additive manufacturing is shaping our society. The technology has infiltrated many sectors, from medical to automotive! Check out our selection of the week to keep up with the innovations! This week we touch on Lamborghini's gift to father and son for 3D printing a replica of the Aventador SV and much more! If you enjoy these, you can view even more 3D printing videos on our Youtube channel. Hope you'll enjoy and have a great Sunday!
Top 1: Lamborghini gifts Aventador SV for Christmas
You probably remember that father and son who 3D printed a replica of a Lamborghini Aventador SV in their garage. After two years of work, they presented the final result, which bluffed us all! Apparently, we are not the only ones who appreciated this initiative since the car manufacturer itself congratulated the family. Indeed, the company wanted to surprise the 12 year-old son by replacing the 3D printed replica with a real Aventador S Roadster for the Christmas holidays! The family was able to enjoy the car for two weeks:
Top 2: World's first 3D printed community is under construction
If you follow developments in the additive manufacturing world, you have surely heard about the company ICON which develops concrete 3D printers. Together with New Story, it has decided to create accessible homes in disadvantaged areas – one of the first projects is currently under construction in Mexico. In the video below, Jesse Orrall met with Alex Le Roux, co-founder and CTO of ICON, to learn more about how their machines work and their ambitions:
Top 3: Using 3D printing to protect soldiers
Future American soldiers should be protected in the future by 3D printed bulletproof vests! The research laboratory of the American army is currently studying different materials, including ceramics, to design a stronger and more resistant solution while being lighter. The laboratory has modified a 3D printer with Fused Deposition Modeling to be able to extrude two different materials:
Top 4: Deutsche Bahn uses 3YOURMIND's software
Deutsche Bahn is one of Europe's most important railway players, transporting millions of people to different countries every day. It has been using additive manufacturing for several years now, particularly in the production of spare parts. It uses one of 3YOURMIND's software solutions to identify parts that could be 3D printed in trains, whether visible or invisible components. The solution, Part Identifier, allows them to assess the potential of 3D printing and to be more agile:
Top 5: 3D printed pavilion in Dubai
Dubai has welcomed major 3D printing construction projects, possibly more than any other city in the world. The city is truly home to much of the innovation and experimentation in this sector. Recently, the Middle East Architectural Network, also known as MEAN* completed the construction of a 3D printed pavilion for Dubai's International Financial Centre. According to MEAN*, the pavilion, named Deciduous, presents an abstract botanical form that suggests our relationship with nature. It measures 11 foot in height and visitors can walk through its S-shaped pathway:
What did you think of this week's top 5? Drop a comment below or on our Facebook and Twitter pages! And don't forget to sign up to our free weekly Newsletter to keep updated on all the latest news in the 3D industry coming straight to your inbox!