Top 5 Videos: First Full-Size 3D Print of a Human Heart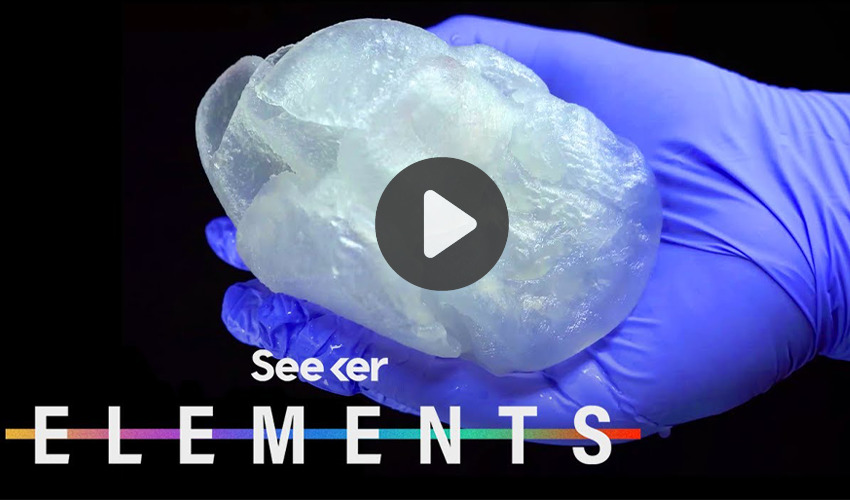 This week we found the top 5 videos about 3D printing and the way additive manufacturing is changing production. The technology has infiltrated many sectors, from medical to automotive: check our selection of the week to keep up with the innovations! If you enjoy these, you can view even more 3D printing videos on our Youtube channel. Hope you'll enjoy and have a great Sunday!
Top 1: Pioner's 3D-printed motorboat
Founded in 1959, the Norwegian company, Pioner, is well known for its high-quality boats. The manufacturer has now begun to explore the possibilities of 3D printing. In collaboration with the Research Institute of Sweden (RISE), Pioner have developed a fully 3D printed version of their 4.2 meter long, Pioner 14 Active Darkline model. On the 16th of December, the motorboat was launched in Gothenburg and quickly proved seaworthy. Having up to this point only tested the boat in a pool, Pioner was unsure whether the boat would be able to endure the outdoor conditions.
Top 2: The Digital Evolution of Dental Labs
The most recent episode of Carbon's Ask an Additive Expert video series focuses on the applications of 3D printing in dentistry. The episode is hosted by Jamie Stover, CDT and Carbon's Senior Manager of Lab Applications. Stover discusses the best applications of 3D printing in the dental industry and how they have developed, as well as how the industry has benefited from embracing digital workflows and what to expect from them.
Top 3: First Full-Size 3D Print of a Human Heart
At Carnegie Mellon University in Pittsburgh, a team of researchers developed a printing process called FRESH (Freeform Reversible Embedding of Suspended Hydrogel). Using a material called alginate, this method is able to reproduce the soft and elastic appearance of the heart's organ tissue. This makes it a far better medical tool for surgeons to practise than models made of impenetrable or hard materials such as plastic. This achievement is just the beginning, it is conceivable that drugs could be tested using similar models in the future, and maybe even one day serve be used in place of organ transplants… Further information about the research project can be found in the video.
Top 4: 3D printed world class fake masterpieces
Factum Arte is a company based in Madrid, Milan, and London that specialises in the conservation of cultural artifacts using new technologies. This video shows Factum Arte 3D printing astonishingly accurate replicas of masterpieces. Factum Arte primarily uses Canon Production Printing's Elevated Printing Technology to produce 3D prints of the fine surface texture of paintings and other 2.5D objects. You can find out more about the work they do in the video below.
Top 5: Advances in 3D Printed Food
For some time, the 3D printed food market has been endlessly innovating. Many new companies have emerged hoping to make it in the sector, while many more existing companies have begun to embrace the technology, including KFC, attempting to bio-print chicken nuggets, and its rival, McDonald's, hoping to additively manufacture burgers. But for now, this new technology has not met with great commercial success. This video explains the processes and arguments for and against additive food manufacturing:
What did you think of this week's top 5 videos? Which one is your favorite? Tell us in a comment below or on our Facebook and Twitter pages! And don't forget to sign up to our free weekly Newsletter to keep updated on all the latest news in the 3D industry coming straight to your inbox!