Top 5 Videos: The first 3D printed jet-powered aircraft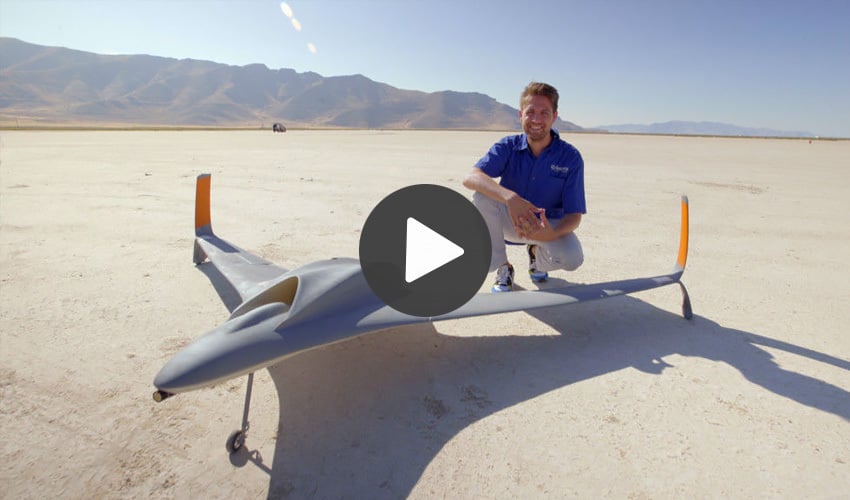 This week we found the top 5 videos about 3D printing and the way additive manufacturing is changing production. The technology has infiltrated many sectors, from medical to automotive – check our selection of the week to keep up with the innovations! If you enjoy these, you can view even more 3D printing videos on our Youtube channel. Hope you'll enjoy and have a great Sunday!
Top 1: The world's first 3D printed jet-powered aircraft
Aurora Flight Sciences, located in Manassas, Virginia, has been developing unmanned aerial vehicles (UAVs) for the civilian and military markets for nearly three decades. Recently, they started using Stratasys 3D printing technology in their research and development center. The goal? To get more frequent production of parts and tools that help bring new innovations to UAVs. Among their ambitious projects is the development of a mission-specific aircraft – with additive manufacturing it became possible to create an aircraft that is designed to do one specific thing, since the cost of production is significantly lower compared to traditional manufacturing techniques.
Top 2: ICON partners with US Marine Corps
Texas-based construction technologies company ICON announced its latest achievement: the first successful collaboration with the U.S. Marine Corps and the Defense Innovation Unit (DIU). The project involved integrating 3D printing technologies into military operations to provide rapid construction capabilities. The Marines were specifically trained to use ICON's Vulcan 3D printer for a designated field demonstration. In the video below you can witness how the Marines and ICON experts 3D printed a vehicle hide structure!
Top 3: Lean Machine optimizes its processes with Markforged
Lean Machine is a metal manufacturer that has been focusing on process optimization. Recently, the manufacturer discovered additive manufacturing and decided to apply it in its industrial purposes. To optimize their production flow, Lean Machine chose to use Markforged 3D printers. The integration of additive manufacturing allowed the company to save time and labor cost. Watch the video to learn more!
Top 4: Zortrax 3D printing farm
The Polish manufacturer Zortrax has a 3D printing farm for its Zortrax M200 Plus and M300 Plus machines. Such farms are usually a great solution for a company that wants to significantly increase its production capacity. Today, connecting all the 3D printers is easier than ever thanks to the Wi-Fi, Ethernet and USB ports. In the video below, we have the opportunity to take a brief tour of this manufacturer's technology farm.
Top 5: Voxel illusory materials with Stratasys
 The next evolution in 3D printing is here and involves the ability to change the properties of a material, voxel by voxel. Just as many different colored pixels make up a vivid photograph, many different types of voxels can make a unique material. This can allow to create objects of any form using materials that previously existed only in the digital world. We are now living in that world of the future where designers can manipulate color, texture, and reflectivity of 3D printed materials across time and different viewing angles.
What did you think of these videos? Drop a comment below or on our Facebook and Twitter pages! And don't forget to sign up to our free weekly Newsletter to keep updated on all the latest news in the 3D industry coming straight to your inbox!