Top 5 Videos: Using FDM to Print Ceramic and Metal Filaments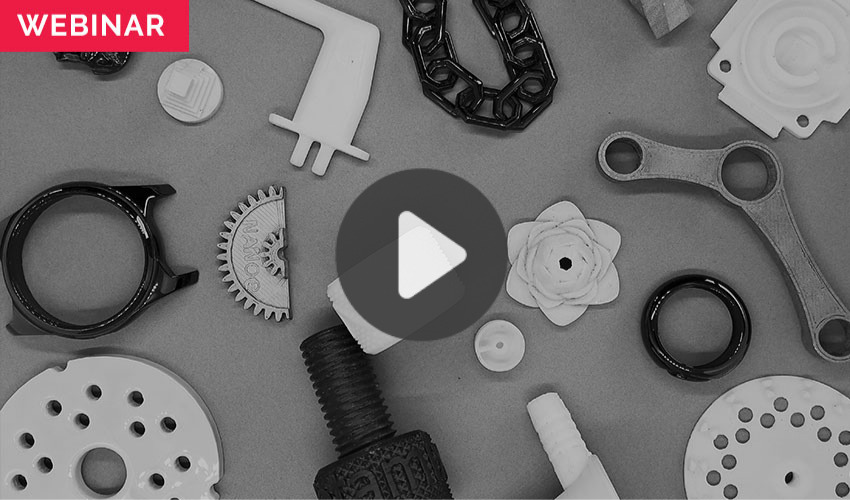 In this week's top 5, check out the latest webinar from 3Dnatives, "How Can You Use FDM to Print Ceramics and Metals?" Though ceramic and metal filaments are becoming increasingly common, especially for those using FDM for industrial purposes, there is  still a lot of confusion surrounding what exactly you need to know. We were joined by Nanoe and Novadditive, discussing what users can expect from the filaments as well as the necessary 3D printing processes you need to do. Next, Formlabs introduces its different material families, showing for which sector each can be used. Finally, Virginia Tech's Mayers Lawson School of Construction is completing construction on a 3D printed house in Virginia. The pilot project seeks to determine the cost savings and efficiencies of 3D printing in construction, with the goal of finding a solution to more affordable housing in the state. Happy Sunday and happy watching!
TOP 1: 3Dnatives' w
ebinar on using FDM to print ceramic and metal filament
While polymers usually come to mind when people think of additive manufacturing, particularly when considering FDM,  ceramics and metals are gaining traction in the market as a go-to material. As 3D printing is being used more often for end-use parts rather than just rapid prototyping, there is a shift from thermoplastics to more sturdy materials such as ceramics and metals. In our most recent webinar, we were joined by Nanoe and Novadditive to discuss how to use ceramic and metal filaments, including the necessary processes and application cases. Check out the entire video below.
Top 2: Taking a closer look at Formlabs' materials
Founded in 2011 in Massachusetts, Formlabs is now among the leaders in the additive manufacturing industry. Known for its Form line of 3D printers, the U.S. company also has a broad portfolio of materials. In this video, Formlabs presents application cases made with its materials. From medicine to jewelry, discover how the materials are adapted to each sector.
TOP 3: A 3D-printed home in Richmond, Virginia
In Virginia, specifically in the city of Richmond, The Printing for Affordable Concrete Housing and Training (PACT) project is coming to an end. Led by Virginia Tech's Mayers Lawson School of Construction, this pilot project aims to explore the benefits of 3D concrete printing in the construction industry, with the goal of building affordable and sustainable homes in the near future in Virginia. Mayers Lawson 3D printed a 1,400-square-foot home (425-square-meter) house using the BOD2 3D printer from Danish company COBOD.
TOP 4:
Photocentric Battery Development
The fact that 3D printing of batteries is possible has already been proven by the American company Sakuu. But other companies, such as Photocentric, founded in 2002, are also conducting research in this area. Like many other industries, the energy industry can benefit from the typical advantages of additive manufacturing. For example, according to Sarah Karmel, Head of Chemistry at Photocentric, lighter and smaller end products with higher energy density can be produced. Find out more in the video below.
 Top 5: The BCN3D Academy
Want to learn more about 3D printing? You're not alone. Lack of training is one of the most commonly mentioned reasons that companies have not invested more in 3D printing technologies and infrastructure. Luckily, BCN3D, a leading FFF Desktop Printer manufacturer from Spain, has launched the BCN3D Academy. The four-part course will cover many of the basics of 3D printing including modeling, materials and slicing. Find out more below.
Are you interested in using FDM to print ceramic and metal filaments? Let us know in a comment below or on our Facebook and Twitter pages. Don't forget to sign up for our free weekly newsletter, with all the latest news in 3D printing delivered straight to your inbox!