Top 5 Videos: EnvisionTEC success story, and more
Published on September 20, 2020 by
Aysha M.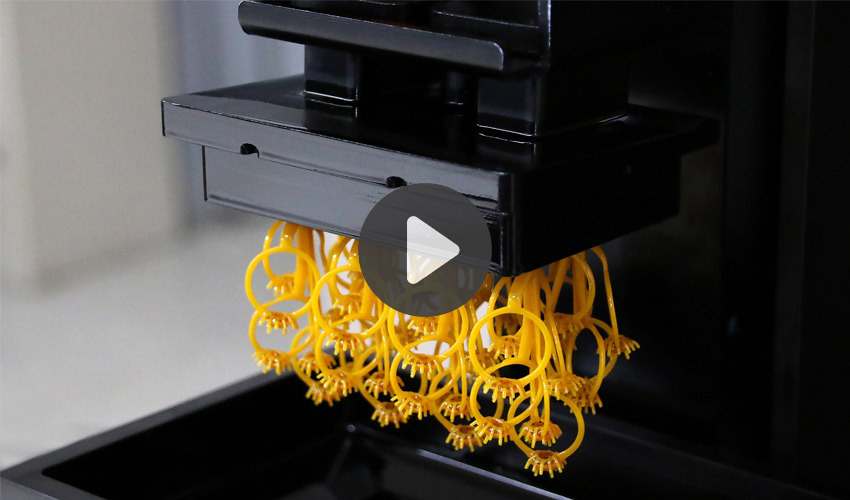 This week we found the top 5 videos about 3D printing and the way additive manufacturing is changing production. The technology has infiltrated many sectors, from medical to automotive – check our selection of the week to keep up with the innovations! If you enjoy these, you can view even more 3D printing videos on our Youtube channel. Hope you'll enjoy and have a great Sunday!
Top 1: EnvisionTEC
The American manufacturer EnvisionTEC specializes in resin 3D printing, offering office, professional and industrial machines for the dental and jewelry industries. The company has also developed its bio-printer to meet the needs of the medical sector. The video below gives you a brief overview of the manufacturer's ambitions, its projects and its key success factors. Check out the success story of one of the pioneers of additive manufacturing!
Top 2: HP & SOLIZE 3D print parts for a basketball robot
SOLIZE Products Corporation is Japan's sole HP Digital Manufacturing Network (DMN) partner. Through it, Toyota Motor Corporation 3D prints complex, strong, and uniquely shaped exterior parts for their artificial intelligence basketball robot, "CUE3." They needed complex parts that could be reproduced quickly, with high strength and fast production. That's why they opted for HP Multi Jet Fusion technology. SOLIZE 3D prints most of the robot's external parts such as legs, arms, shoes and face. So far, CUE3 has already managed to score 2020 free throws in a row, a real record for a robot!
Top 3: Sandvik's titanium powders approved for medical use
In today's medical 3D printing industry, the production of custom-made implants is becoming increasingly important. Healthcare professionals are looking for a solution adapted to the morphology of each patient, resistant to time and high performance. Material manufacturer Sandvik recently opened a plant in Sweden that enables it to design metal powders for additive manufacturing. Its Osprey titanium powder range has received ISO 13485:2016 medical certification, making it ideal for the manufacture of implants and other medical devices.
Top 4: Optimizing Pediatric Cardiovascular Surgery
There is no doubt that additive manufacturing is revolutionizing the medical sector. In fact, there are some bio-printing projects that have been able to develop human organs. But there are other areas of the medical sector that could also benefit from the advantages offered by this manufacturing method. In this specific case we will see how the Stratasys J750 digital anatomy 3D printing technology allows planning of pediatric cardiovascular surgery. Find out below how the ultra-realistic anatomical models are helping Dr. Redmond Burke, Director of Cardiovascular Surgery at Nicklaus Children's Hospital.
Top 5: The world's first NHL-certified 3D printed helmet
Carbon collaborated with one of the leading Canadian sports goods manufacturers, CCM Hockey, to additively manufacture the world's first NHL-certified hockey helmet. Called Super Tacks X it features NEST, Next Evolution Sense Technology. It was produced using Carbon's patented DLS (Digital Light Synthesis) technology. The new helmet is said to offer better breathability, comfort and protection, and can be customized to fit  the athlete's head by using accurate 3D scanning.
What did you think about 3D printed fashion? Which one is your favorite video of the week? Drop a comment below or on our Facebook and Twitter pages! And don't forget to sign up to our free weekly Newsletter to keep updated on all the latest news in the 3D industry coming straight to your inbox!