Top 5 Videos: Elon Musk's 3D Printers & Diehard SpaceX Superfan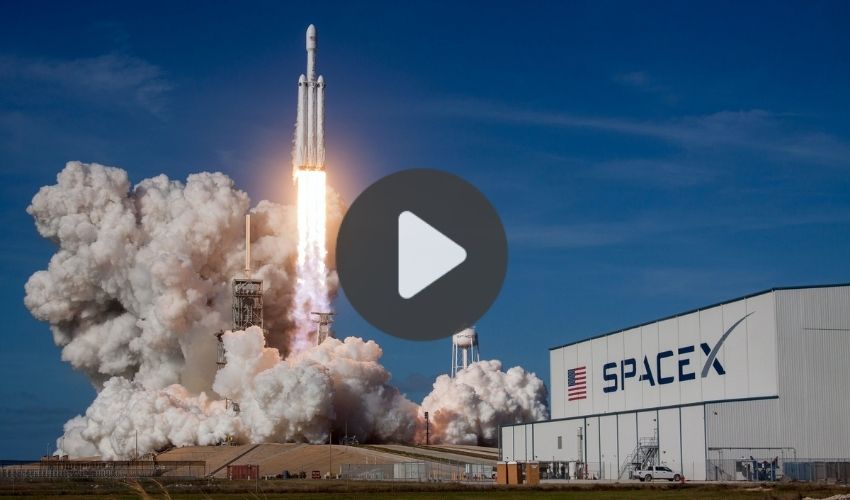 Each Sunday, we take you on a video adventure through the world of additive manufacturing. This week, you will discover the secret weapon Elon Musk is using for his mission to colonize Mars by 2050—spoiler alert: he uses DMLS 3D printers to build SpaceX rockets. Also, get introduced to the SpaceX superfan, Oli, whose 3D-printed rocket models garnered praise across the space enthusiast corners of the web and caught the eye of SpaceX employees. Next, learn how Redefine Meat plans to conquer the European market with 3D-printed steaks. Plus, find out how BASF Forward AM and Replique are working together to ensure that Miele can have food-safe appliance accessories manufactured using 3D printing. Enjoy watching!
Top 1: Elon Musk's SpaceX Rockets
You've probably heard of Elon Musk's SpaceX project. However, in the following video, you'll get to see the 3D printing technology used for SpaceX rocket construction and learn about the SpaceX superfan making 3D-printed models of SpaceX rockets that caught the attention of SpaceX employees. Dive in and see for yourself how the company has been working on its Mars colonization goal since 2014.
Top 2: Best 3D Applications from Formnext
As you know, Formnext is the world's largest international fair dedicated to additive manufacturing, and it took place in Frankfurt a week ago. But what were the best 3D printing applications that we got to see during the event? To answer this question, we have visited the stands of 5 companies, including Siemens, Massivit3D, Polymaker, Caracol, and BE-AM. From 3D printed boats to cars, tables, and even a wine barrel. You can not lose this!
Top 3: Redefine Meat is Expanding its Business in Europe
We have already reported on Redefine Meat in the past. The young company from Israel uses its own technology to produce meat substitute products using 3D printing, which should come very close to real meat in terms of texture and taste. Redefine Meat wants to work with other companies that are pursuing the same goal to bring steaks to the market without animal products that can be produced without animal suffering and slaughter. In the video, Eshchar Ben-Shitrit, CEO of Redefine Meat, explains what the company's next steps will look like and explains to what extent the European market is to be conquered in the next year.
Top 4: Food Contact Safe 3D Manufacturing
The food sector is one of the most demanding in terms of certifications and safety. In order to ensure a safer manufacturing process for food contact, the German platform Replique and BASF's Forward AM division experts are working together on a new project. The goal was to create parts for home appliance maker Miele using a food-grade 3D printing process and parts in contact with consumable goods. To do this, the IDEX technology of the Spanish manufacturer BCN3D ensured a profitable and accelerated process for this low-volume batch production. We let you discover the details below.
Top 5: Large Format 3D Printers at Formnext 2021
In addition to the best 3D applications, during the Formnext expo, we were also able to take a tour of the largest volume 3D printers at the event. For this, we visit the stands of 5 large companies, among which we find CMS, Cubicure, CEAD, Triton, and MX3D. From large-format machines for thermoplastics to photopolymers and even metal solutions. Some of them will surprise you! Discover the characteristics of these 5 machines in the video below:
So, what do you think of this week's video compilation? Let us know in a comment below or on our Linkedin, Facebook, and Twitter pages! Don't forget to sign up for our free weekly Newsletter here, the latest 3D printing news straight to your inbox! You can also find all our videos on our YouTube channel.