Top 5 Videos: Dubai's 3D Printed Martian City in the Desert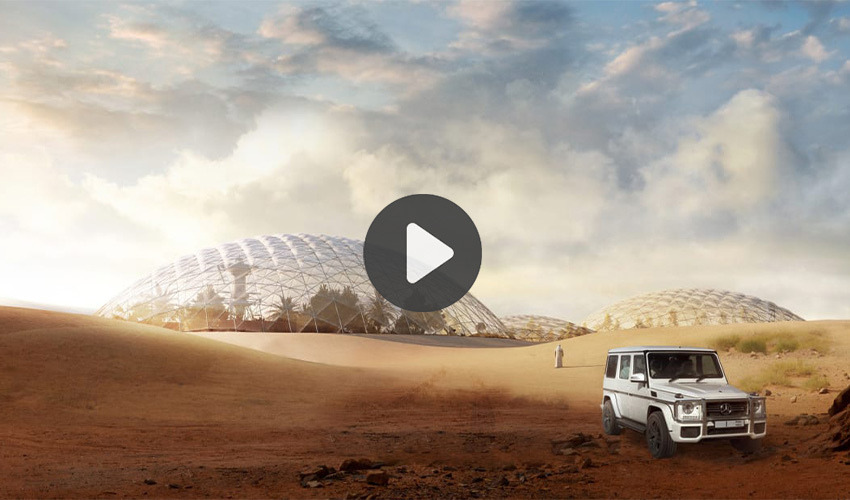 This week, discover the Mars Science City project in Dubai! Outside of Dubai, in the desert, the United Arab Emirates wants to build a 177,000 square meter city that will replicate living conditions on Mars. To build the houses, the architects used 3D printing and desert sand. Next, we will introduce you to Relativity Space's latest project, which aims to create the first fully 3D printed rocket, even larger than their previous attempts. Finally, check out Anycubic's newest machine, Vyper, which has new and improved features, like auto-leveling, that make it excellent for both pros and beginners. Happy Sunday and enjoy the top 5 3D printing videos from the week!
Top 1: Dubai's Mars Science City
As part of the Emirates' Mars 2117 plan to establish a colony on Mars within a century, architecture firm BIG (Bjarke Ingels Group) has unveiled the Mars Science City project. Located in the desert outside of Dubai, the 177,000-square-meter city simulating life on Mars is equipped with cutting-edge technology and innovative features. The city's modular homes were 3D printed with desert sand and their construction was facilitated by advanced robotic arms.
s 
Top 2: Larger 3D-printed rocket from Relativity Space competes with Space X
Elon Musk's Space X is getting competition: Relativity Space recently raised over $600 million and is using it to develop and manufacture 3D-printed rockets. The Terran R rockets are said to be on par with Musk's Falcon 9 in terms of size and speed, but could be manufactured with fewer components and in a fast production time. This is possible thanks to the use of metal 3D printing, he said, and also offers the possibility of being more cost-effective than the competition. Find out how many components are needed for the Terran R and how high the production costs are compared to the Falcon 9 in the video.
Top 3: The Anycubic Vyper
Popular 3D printer manufacturer, Anycubic, has announced the launch of their latest machine named Vyper. Like all of Anycubic's printers, it requires a bit of assembly but that keeps the price cheaper than many of its competitors, perfect for anyone on a budget. Additionally, it is a great machine for anyone starting off in 3D printing thanks to incredible features like Auto-Leveling, 4.3 inch touch screen, and quick installation. The company also claims that the printing speed is up to 30% faster than its previous Mega series.
Top 4: Which materials should you use for 3D printed jigs & fixtures?
In the following video we will learn in which cases 3D printing is suitable for the manufacture of jigs and fixtures. Above all, it is important to understand how the technology differs from other production methods, such as CNC milling or injection molding. In terms of design, material selection, production time and costs, the methods differ significantly from each other. The number of parts to be created also has a significant impact on decision making – get expert advice from leading 3D printing manufacturers, Essentium!
Top 5: igus iglidur® I3 reduces wear
In this video, the German company igus shows the difference between conventional ABS material and the iglidur I3 for the production of screw nuts in 3D printing. The material has a much lower wear rate and is suitable for private 3D printing at home. Customers also have the option of having these manufactured by the experts. You can see how much more resistant the iglidur materials are in the video.
What do you think of Dubai's Mars Science City and the other top 5 videos?
Let us know in a comment below or on our
Facebook,
Twitter
and
LinkedIn
pages! Sign up for our free weekly
Newsletter here
, the latest 3D printing news straight to your inbox!