Top 5 Videos Of The Week: 3D printed buildings in Dubai…
---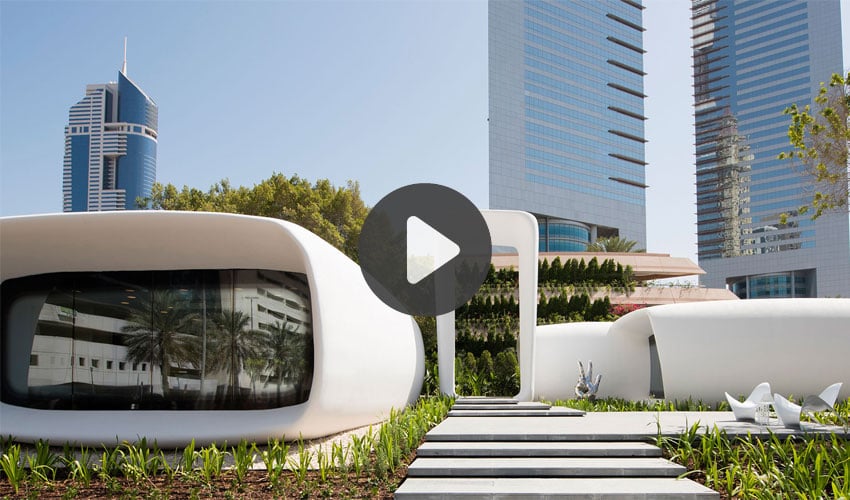 We found the TOP 5 VIDEOS of the week about 3D printing and the way additive manufacturing is shaping and changing our society. If you enjoy these, you can view even more 3D printing videos on our Youtube channel.  Hope you'll enjoy and have a great Sunday!
Top 1: Real Estate and 3D Printing
Here is a brief overview of the various initiatives that exist in the 3D construction and printing sector! In Dubai, for example, 25% of buildings are expected to be additively manufactured within the next 7 years. The first achievements were in office design. These were built in 7 days using 3D technologies and inaugurated in 2016. In particular, additive manufacturing has made it possible to shorten lead times and reduce labour costs. The video also includes 3D printed social housing in Nantes and the New Story and ICON projects:
Top 2: 3D printing in the medical sector is helping surgeries
Last year, the St. Louis Medical Center opened on the campus of the University of Washington. It includes various Stratasys 3D printers that allow to create multiple medical devices, including surgical models to better prepare for a delicate operation or to show the patient and family what the condition really looks like. This is the case of the little Sasha who was born with a malformation in her spine. The medical centre printed a model of her spine; 16 hours of printing were necessary to make it. The 10-year-old girl was therefore able to get a better understanding of her condition and the operation:
Top 3: 3D printing for aerospace
In this video, one of GE Aviation's engineers explains the importance of 3D metal printing in the company's daily business. In one of its plants in the United States, it has installed some 40 metal additive manufacturing solutions to produce more than 30,000 fuel injectors for the high-performance LEAP engine. A major challenge met with great success by this team of engineers!
Top 4: 3D Printed Candy
Wondering how 3D printing food works, you can learn all about it in this following video. The 3D printer presented allows you to 3D print candy in any shape and colour you desire. This printer even allows you to send a selfie through your device that will be 3D printed in candy in less than 5 minutes – it is also the most popular candy with customers!
Top 5: Recycling plastic to make prosthetic limbs
What if your old shampoo bottles could not only avoid ending up in landfill but benefit a child born without a limb? Retired hairdresser Bernie Craven is collecting waste from 38 salons in Gympie and the Sunshine Coast in south-east Queensland. He is  turning bottles into plastic filament, and using this material to 3D print prosthetic limbs. Twelve-year-old Haley Wright and 11-year-old Connor Wyvill will be the first children in Australia to benefit from Mr Craven's new company, Waste Free Systems, at a considerable saving over the $20,000 a conventional prosthetic could cost.
What do you think of this week's TOP 5 VIDEOS? Drop a comment below or on our Facebook and Twitter pages! And don't forget to sign up to our free weekly Newsletter to keep updated on all the latest news in the 3D industry coming straight to your inbox!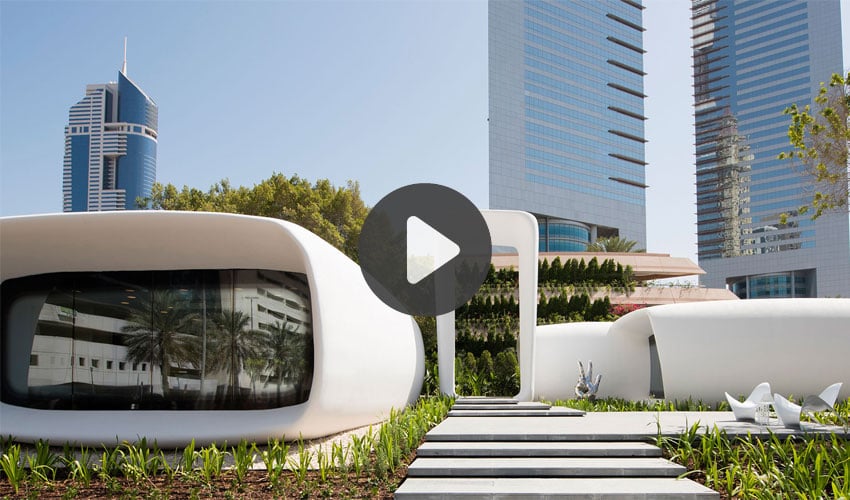 ---
You may also like