Top 5 Videos: DAMM 2020, the largest virtual AM show is coming up…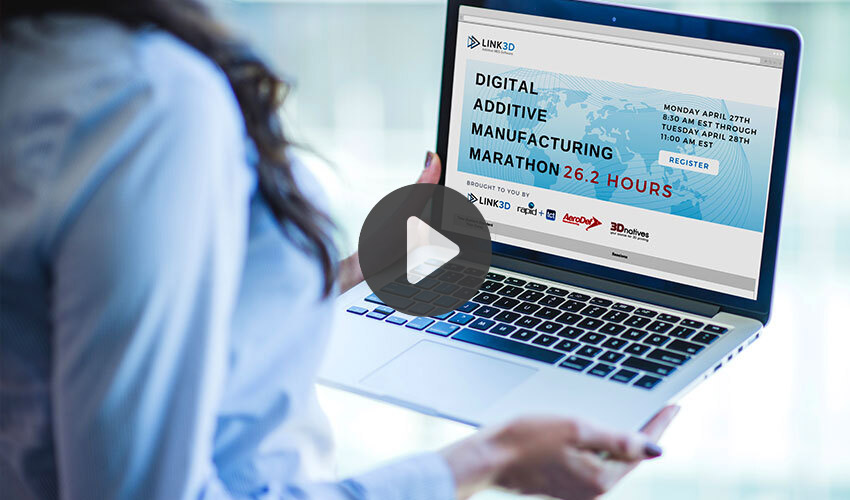 This week we found the top 5 videos about 3D printing and the way additive manufacturing is changing production. The technology has infiltrated many sectors, from medical to automotive – check our selection of the week to keep up with the innovations! If you enjoy these, you can view even more 3D printing videos on our Youtube channel. Hope you'll enjoy and have a great Sunday!
Top 1: Digital Additive Manufacturing Marathon is coming up!
In this period of confinement, where all the major additive manufacturing events have been postponed, we invite you to participate in the biggest virtual event in 3D printing. The Digital Additive Manufacturing Marathon (DAMM 2020) starts tomorrow at 2:30 pm and will end the next day at 5 pm, to allow different time zones to connect. Organised by 3Dnatives, Link3D, Aerodef and SEM, this first professional event should bring together hundreds of companies in the sector and thousands of participants. An opportunity to exchange around additive manufacturing and to continue our communications. You can register HERE.
Top 2: Ferrari makes equipment with 3D printing
The current health crisis shows us one thing: the players in additive manufacturing are united and all are trying to provide solutions on their own scale. This is the case of the car manufacturer Ferrari, which has put its 3D printers to work to create respirator valves and other protective devices against COVID-19. Its machines are traditionally used to make prototypes for its sports cars. The manufacturer works hand in hand with several partners to ensure production and logistics, hoping to send hundreds of parts every week:
Top 3: A hybrid machine for architecture
Foster and Partners is a UK architectural design and engineering firm that has developed in a consortium a hybrid manufacturing solution, the Large-scale Additive Subtractive Integrated Modular Machine (LASIMM). Based on WAAM technology, it is capable of 3D printing very large parts up to 5 metres long at high speed (10 kilos per hour). This machine has been used to design a steel cantilever beam to demonstrate its full capabilities. The firm wanted to produce a part that could be easily adapted to different sizes and structural loads, showing the possibilities of mass customization. They worked on the entire design and optimization of the part on one of Autodesk's software solutions:
Top 4: 3D printed swabs to fight COVID-19
In the United States, many manufacturers of 3D printers are working to create swabs in record time. These devices are expected to accelerate the detection of COVID-19. These are resin machines that are used to create the swabs that have been medically validated in just 22 days. The production capabilities are impressive: EnvisionTec, for example, prints 500,000 swabs a day while Carbon is aiming for a million a week! An initiative that shows that it is possible to create volume quickly with additive manufacturing on this type of parts.
Top 5: Features for AM applications
In the following video by Dassault Systèmes, leader in 3D modeling software with solutions such as SOLIDWORKS, you will see how users can work with data designed in a CAD tool or generated by scanning a real 3D object. They are able to change the geometry for 3D printing by leveraging wall thickness analysis and part orientation operators to produce light-weight yet printable parts at a large scale!
What do you think of these videos? Drop a comment below or on our Facebook and Twitter pages! And don't forget to sign up to our free weekly Newsletter to keep updated on all the latest news in the 3D industry coming straight to your inbox!