Top 5 Videos: 3D printing the first commercial apartment building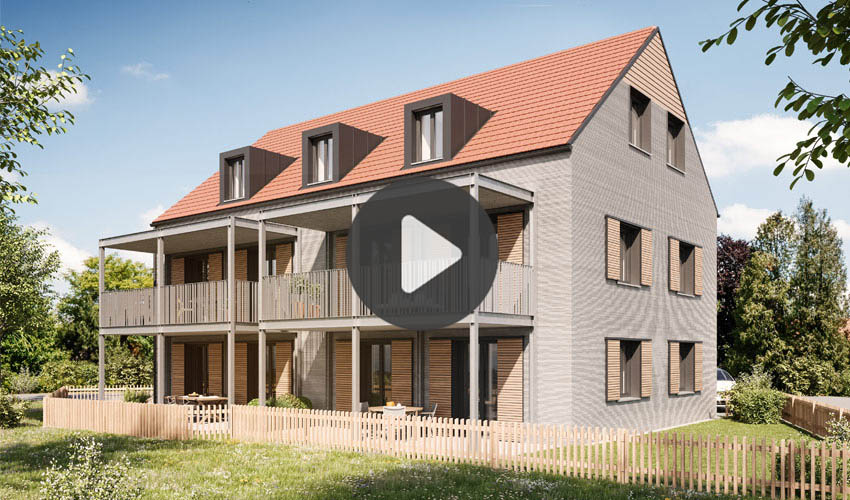 This week we found the top 5 videos about 3D printing and the way additive manufacturing is changing production. The technology has infiltrated many sectors, from medical to automotive: check our selection of the week to keep up with the innovations! If you enjoy these, you can view even more 3D printing videos on our Youtube channel. Hope you'll enjoy and have a great Sunday!
Top 1: COBOD's BOD2 printer is building world's first commercial apartment
The Danish manufacturer COBOD presented a three-story residential building project with 3D printed walls in Wallhausen, Germany. With a surface area of 380 square meters, the structure is just starting to be erected with the BOD2 printer, which has a maximum speed of 100 cm/second, the equivalent of 10 tons of concrete per hour. It is unclear when the construction will be completed, but the building will be owned by Michael Rupp Bauunternehmung GmbH and will include 5 different apartments that will be rented out. This is not for research or demonstration purposes unlike previous projects. You can find more information in the video below!
Top 2: Cobra uses 3D printing technology to create commercial putter
Cobra Golf, in collaboration with Parmatech and HP Metal Jet, was able to prototype quickly and immediately transfer to production for the first 3D printed mass produced putter: the KING Supersport-35. The structure of the head, manufactured using HP's Metal Jet technology, was designed with a structure that had never been used before. Additionally, moving from prototyping to mass production is not always easy with 3D printing technologies as it a harder process to scale than other traditional techniques like injection molding. Learn more below!
Top 3: New 3D printed bionic arm inspired by video game character
Japanese video game developer Konami has teamed up with the prosthetic limb designer Open Bionics, to launch a 3D printed bionic arm inspired by the Metal Gear Solid (MGS) video game character Venom Snake. The additive appendage has been designed for below-elbow amputees, and incorporates many of the features included on the company's existing series of 'Hero Arms.' Open Bionics' recreation has the dexterity to rotate up to 180° and behaves like a life-like muscle, giving it the potential to change the lives of young people with amputations around the world.
Top 4: 3D Printed Eyewear
Additive manufacturing technologies are having implications in all industries, including the optical industry. In the following video from EOS, you will discover how Chinese company, Nanjing BRAGi Optical Technology, is using 3D printing to create tailor-made glass frames. They rapidly established a business model that enables the quick and easy production of individual glasses frames using a complete scan-to-print solution!
Top 5: Transforming tissue repair
TISSIUM was founded in 2013 to address one of the most persistent medical challenges since the inception of medical procedures: to reconstruct damaged tissue. The medtech company developed a proprietary technology, called biomorphic programmable polymers, to transform the way tissues are repaired, leading to the restoration of their natural function. The technology was initially developed at MIT, Brigham and Women's Hospital, and Harvard Medical School. Recently, the company received approval from the U.S. Food and Drug Administration (FDA) for its Investigational Device Exemption application for its vascular sealant.
What did you think of this week's top 5 videos? Which one is your favorite? Tell us in a comment below or on our Facebook and Twitter pages! And don't forget to sign up to our free weekly Newsletter to keep updated on all the latest news in the 3D industry coming straight to your inbox!