Top 5 Videos: Aerosint's New And Innovative Powder Recoater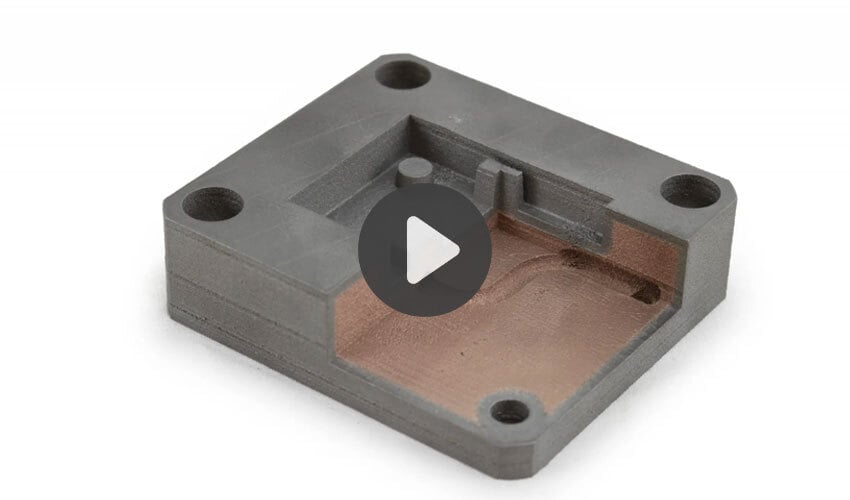 Another Sunday means another Top 5 list of videos straight from the world of 3D printing! We start off this week's top 5 with a video about Aerosint, a Belgian AM company that has developed a new 3D printing solution for powder-form materials. Following that, you find out why Dutch Cycling Team DSM relies on AM for their bikes. Next off, Wabtec tells you more about its business model and the importance of AM for the production of spare parts. Then, two experts from German company BASF explain to you how the company uses 3D printing for the production of footwear. Last but not least, you see a cool video that shows how 3D printed objects are created in time-lapse. We hope you'll enjoy this weeks Top 5 videos and wish you an amazing Sunday!
Top 1: Aerosint's New Powder Recoater
Aerosint, an additive manufacturing company based in Herstal, Belgium, recently developed a new 3D printing solution which is able to print multiple powder-form materials at the same time. The special kind of recoater was developed to offer the possibility of depositing several metal powders simultaneously, which is an attractive innovation for many industries. For the moment, however, this recoating solution is only compatible with the most common types of metal powders.  
Top 2: Team Sunweb and The Use of AM for Cycling
Dutch Cycling Team DSM, also known as Team Sunweb, relies on 3D printing for their high quality bikes. To improve the speed and performance of the team's cyclists, Additive manufacturing company Covesto has used innovative 3D printing technologies to support and prepare the team for their next competitions. Find out more about it in the following video.
Top 3: Reducing Train Downtime With 3D Printing
Pittsburgh-based company Wabtec offers a 3D printing service that creates custom-made spare parts for a variety of industries. In the case of trams and trains, this service proves to come in especially handy, since in the past, these unique spare parts were only available to a limited degree, causing all kinds of issues. If for example, a train can no longer move because of a defective component, and this particular component is no longer available on the market, you can imagine how complicated the situation could get. Thanks to 3D scanning and 3D printing, however, that special part can be reproduced and used without having to waste much time. 
Top 4: BASF on 3D Printing Solutions For Footwear
As you may know, 3D printing has become more and more present in the footwear industry. Many big brands such as Nike, Adidas and Asics have already released their own 3D printed footwear. In this next video, Christian and Marta of BASF explain how the company uses 3D printing for the production of shoes and present its latest printing solutions for footwear. 
Top 5: 3D Printing in Time-Lapse
In this last video, you'll see how a few objects are 3D printed in timelapse. It is interesting to see how the shape and form of each object evolves and becomes the final piece. To create the objects, the operator used a Neptune 3 3D Printer, which is a budget-friendly desktop 3D printer that has many features. 
What do you think of this week's selection? Let us know in a comment below or on our
 LinkedIn
,
 Facebook
, and
 Twitter
 pages! Don't forget to sign up for our free weekly
 Newsletter here
, the latest 3D printing news straight to your inbox! You can also find all our videos on our
 YouTube
 channel.