Top 5 Videos: Aerogel microstructures using 3D printing
Published on August 30, 2020 by
Aysha M.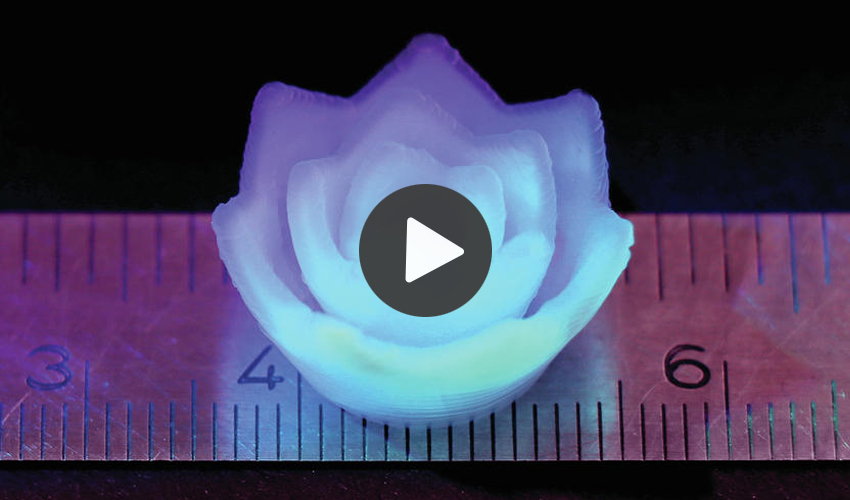 This week we found the top 5 videos about 3D printing and the way additive manufacturing is changing production. The technology has infiltrated many sectors, from medical to automotive – check our selection of the week to keep up with the innovations! If you enjoy these, you can view even more 3D printing videos on our Youtube channel. Hope you'll enjoy and have a great Sunday!
Top 1: Aerogel microstructures by 3D printing
A team of Empa researchers has developed a technique for 3D printing stable microstructures with silica aerogel. In the form of a porous foam, this material offers a remarkably good thermal insulation. The researchers reinforced it with composite materials to enable better printing and quality parts. Previously, aerogel was mostly used on a larger scale, but the Empa researchers succeeded at 3D printing a a piece as thin as a tenth of a millimeter, which means it can be applied in microelectronics, biotechnology, and robotics.
Top 2: Metal AM for industrial applications
AM can represent the next stage of evolution for industries around the world. This is already the case in segments like Aerospace, Healthcare or Motorsports. But, for many companies which are not confronted to the specific challenges of these segments, what value can metal AM technology bring to their manufacturing processes? And when should they invest in metal AM? On the 27th of August, we had a webinar, together with GF Machining Solutions, to list and discuss the key points a company should consider in order to evaluate the benefits of the Laser Powder Bed Fusion (LPBF) process – the most popular metal AM process. Watch the whole webinar now!
Top 3: Desktop Metal goes public
It was announced this week that the American manufacturer Desktop Metal has gone public, becoming the only listed pure-play AM 2.0 company.  It will enable the company to further accelerate and consolidate its growth and reach annual sales in excess of one billion dollars. This is not surprising when you see the total amount raised by the start-up in the last 4 years. Learn more about why Desktop Metal made this decision in this interview with Ric Fulop, Co-Founder and CEO of the company.
Top 4: Stratasys F370
In February 2017, Stratasys announced the launch of its F123 series, FDM machines designed for rapid prototyping. In the video below, the manufacturer looks back at one particular model, the F370, a 3D printer that relies on a series of patented innovations to deliver quality work. These include servo motors to avoid any vibration that could damage the final quality of the part, as well as an improved heat treatment system to limit the effects of warping.
Top 5: ELEGOO releases Mars 2 Pro
ELEGOO Inc., established in 2015, is a thriving technology company dedicated to open-source hardware research & development and production. It has recently launched Mars 2 Pro, its newest 3D printer for hobbyists. It's based on LCD 3D printing technology. The printer's powerful COD UV Solution results in zero light spots on the LCD. The Activated Carbon Purifier give the user a "fresher" and healthier user experience. Find out more about the properties of Mars 2 Pro in the video down below!
What did you think of these videos? Drop a comment below or on our Facebook and Twitter pages! And don't forget to sign up to our free weekly Newsletter to keep updated on all the latest news in the 3D industry coming straight to your inbox!