Top 5 Videos: A Closer Look at Rapid Tooling with 3D Printing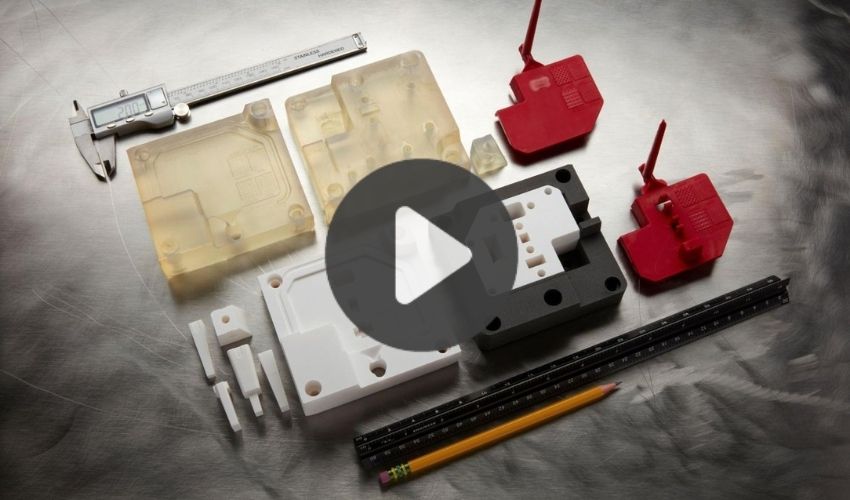 Once again it is Sunday, which means we are showing you some of the top 5 3D printing videos that we have found this week. First up is a video from well-known 3D solutions manufacturer Formlabs. They cover the fundamentals of using 3D printing for one of its most common applications, rapid tooling. Next, 3Dnatives presents the Nova 3D printer from French manufacturer Cosmyx! Launched in 2021, the desktop 3D printer is based on the FDM process. Finally, find out how the famous company BMW uses additive manufacturing and what parts the company has designed. In any case, we wish you a very good Sunday!
Top 1: Rapid Tooling and 3D Printing with Formlabs
In this first video, Formlabs takes viewers through the fundamentals of using 3D printing for rapid tooling. Rapid tooling consists of quickly producing custom-made tools for the creation of end-use parts. It is an integral part of manufacturing and is also one of the common applications for 3D printing as 3D technologies allow greater speed than traditional methods. In the video, you will not only learn exactly what rapid tooling is but also how it works with 3D printing, its applications and examples. Check it out below:
Top 2: The Nova 3D printer
3Dnatives continues its series of tests and presents this time the Nova 3D printer, from the French manufacturer Cosmyx! Launched in 2021, the 3D printer is based on the FDM process and offers a print volume of 300 x 200 x 270 mm. The desktop machine is compatible with standard thermoplastics, such as PLA and ABS, and has been designed to offer a simplified user experience. Available from 2,990 euros, learn more in our complete test of the Nova 3D printer:
Top 3: New professional opportunities in 3D printing
After a tumultuous period in the job market caused by the health crisis, things are slowly returning to normal. Especially in the additive manufacturing sector, where more and more companies are looking for workers. And among them is Humtown Additive. In a webinar this week, the company encouraged everyone to apply. The company is currently looking for several profiles, such as 3D technicians and engineers, to continue its business of designing molds for several industries, such as the railway industry:
Top 4: BMW and 3D Printing
If you've been following 3D printing news over the past few years, you probably know that the technology is used by many companies in the automotive industry. And the famous German company BMW is no exception. Whether designing prototypes, or even final parts in some cases, the Bavarian company is using additive manufacturing to improve its production process. From design to post-processing to printing, take a look at the firm's 3D printed parts:
Top 5: The IONA system from Insphere
Join James Allum, Senior Manufacturing Research Engineer at AMRC Cymru (Wales), as he discusses the core of his professional activity. The engineer talks about the benefits of additive manufacturing and the solution used by his company. AMRC Cymru uses the IONA system, developed by the company Insphere, to automate and optimize production processes:
What do you think of Formlab's video on the fundamentals of rapid tooling with 3D printing? Let us know in a comment below or on our Linkedin, Facebook, and Twitter pages! Don't forget to sign up for our free weekly Newsletter here, the latest 3D printing news straight to your inbox! You can also find all our videos on our YouTube channel.
*Cover Photo Credits: Formlabs