Top 5 Videos: 3D Printer Helps Children With Diabilities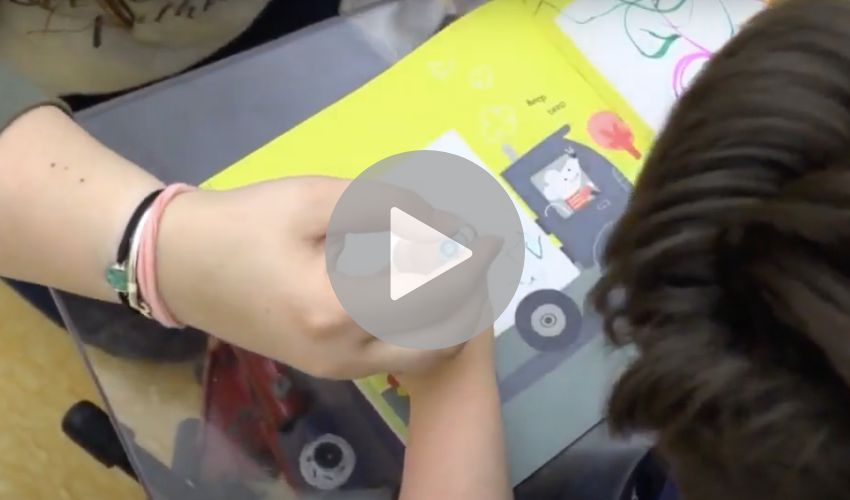 Another hot summer week has come to an end and once again we present to you our top 5 list of videos about 3D printing! We start this week's top 5 with a video about a non-profit organization that uses a 3D Printer to help children learn better. After that, you will get a closer look at how 3D-printed meat is made. Next, you'll find out more about Clarkson College's new 3D printing lab, and then you'll see how models of human organs are 3d-printed. In our final video, you'll learn how 3D printing innovated the development of British drone manufacturing. We hope you'll have fun watching and wish you a great Sunday! 
Top 1: 3D Printer Helps Disabled Children Learn 
Home Of The Innocents, a non-profit organization based in Louisville, Kentucky, provides residential and community services for children in need. The institution recently received a 3D printer from a generous donor, which allows them to create specialized tools that help children who have disabilities such as visual impairments. The 3D printer produces pieces that adapt to their needs for a fraction of what they would cost if ordered online.
Top 2:

Using Cells As 3D-Printing Ink for Meat
Want to enjoy eating meat without having an animal die for it? Thanks to additive manufacturing technologies, 3D-printed meat might soon be a real alternative to real animals. Many companies are dedicating a lot of research to further developing 3D printing technologies for food production. In the following video, you will see how 3D-printed meat is being produced and what to expect in the future. 
Top 3: Clarkson College's New 3D Printing Lab
Clarkson College, a private college located in Omaha, Nebraska, recently opened its own 3D printing lab, which is dedicated to educating people on how 3D printing can be used for medical conditions and how patients can benefit from it. The newly opened lab helps more people understand the ways that additive manufacturing can help and provide new alternatives to traditional medical practices.
Top 4: 3D Printing Realistic Models of Human Organs
Models of organs can be very helpful for surgeons to train and practice before the procedure. By having the chance to prepare and practice on models, the doctors can perform a lot better and are less likely to do mistakes. Thanks to 3D printing it is now possible to create authentic models that look like and have the characteristics of a real organ. Learn more in the video below!
Top 5: 3D Printing and Drones in The UK
In this last video, Ross Embleton, lead product designer at British drone manufacturer Heliguy, explains how the company uses 3D printers by Formlabs to produce high-quality drones and how 3D printing innovated the way that drones are made today. He explains the benefits and different parts that are produced with the help of additive manufacturing.
What do you think of this week's top 5 videos? Let us know in a comment below or on our LinkedIn, Facebook, and Twitter pages! Don't forget to sign up for our free weekly Newsletter here, the latest 3D printing news straight to your inbox! You can also find all our videos on our YouTube channel.