Top 5 Videos: A 3D Printed Vegan Steak, ADDITIV Aerospace & More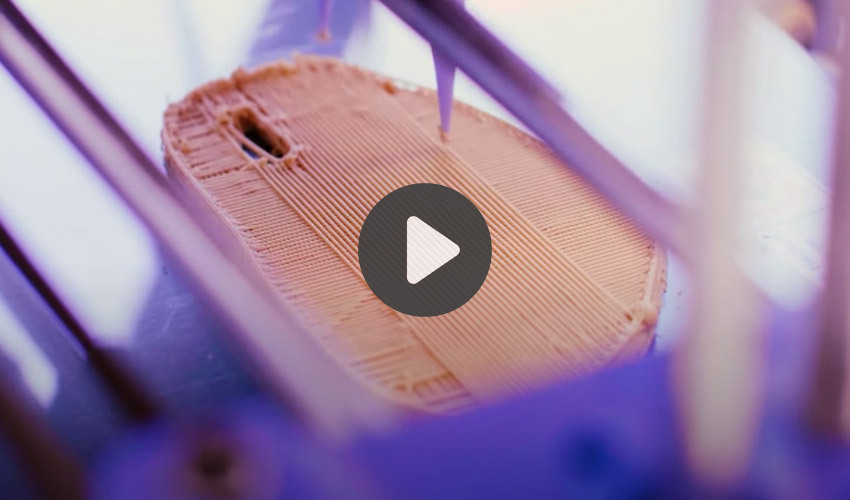 In this week's selection of top 5 videos about 3D printing, we're giving you a sneak peak of our next ADDITIV event – ADDITIV Aerospace. Next up is Marketforged's new investor video, released after the company announced a merger with One. Our third clip looks at Dassault's 3DExperience Marketplace, an on-demand additive manufacturing service available through SOLIDWORKS. This is followed by a behind the scenes look at Porsche's 3D printed pistons. Our final video concerns a vegan steak that apparently looks and tastes like the real thing! If you enjoy these, you can view even more 3D printing videos on our Youtube channel. Hope you'll enjoy and have a great Sunday!
Top 1: ADDITIV launch Aerospace event
After the success of previous ADDITIV events, including ADDITIV medical France and ADDITIV digital World, we are organizing a new 100% virtual event, this time dedicated to additive manufacturing in Aerospace, a growing field due to the immense benefits that AM brings to the Aerospace sector. ADDITIV Aerospace is a free 1-day virtual event offered by 3Dnatives, the leading online magazine about 3D printing and Additive Manufacturing. You can register for free HERE.
Top 2: Markforged and one investor video
Our next clip is a newly released investor video from Markforged who are about to become publicly listed on the New York stock exchange, thanks to a merger with One. One is a special purpose acquisition company founded and led by Kevin Hartz, a technology industry veteran. This video goes into more detail about the merger as well as Markforged, AI powered additive manufacturing platform, The Digital Forge.
Top 3: The advantages of the 3DExperience Marketplace
Before a 3D printed part can be physically realised, a digital model must first be made. Several different companies and software exist specifically for this purpose. Dassault Systèmes is a world leader in 3D design and engineering software. The company's technology stands apart from the rest. This is thanks to their 3DExperience Marketplace, a service launched three years ago and made available through SOLIDWORKS, also an offspring of Dassault Systèmes, last year. You can find out more about the on-demand additive manufacturing service available through SOLIDWORKS in this video:
Top 4: Porsche and Additively Manufactured Pistons
This is not the first time we have talked about how the German company Porsche is using additive manufacturing for the development of new and optimized components. The advantages offered by 3D printing technology has meant that the automotive company is already using it for several applications. Furthermore, in this collaborative project between Porsche, Mahle, Trumpf and project partner ZEISS, highly stressed drive components have been created with additive manufacturing for the first time. To ensure that the pistons meet the high demands, the company has had to carry out comprehensive quality control. Find out more in this video.
Top 5: A 3D Printed Vegan Steak
In this video the Spanish startup Nova Meat explains the process of creating a completely vegan steak using 3D printing. Its founder, Giuseppe Scionti, declares that this revolutionary way of offering meat to the public is closer than we think. Soon we will have 3D printed steaks on our plates which have a look and taste that rivals the real thing. Additionally, the company claims that it has the same consistency as a steak when chewed. Although this initiative is still in the process of validation, it is clear that 3D printing a steak is a method that is here to stay.
What did you think of this week's top 5 videos? Which one is your favorite? Tell us in a comment below or on our Facebook, Twitter and LinkedIn pages! And don't forget to sign up to our free weekly Newsletter to keep updated on all the latest news in the 3D industry coming straight to your inbox!