Top 5 Videos: 3D Printing With Neil Patrick Harris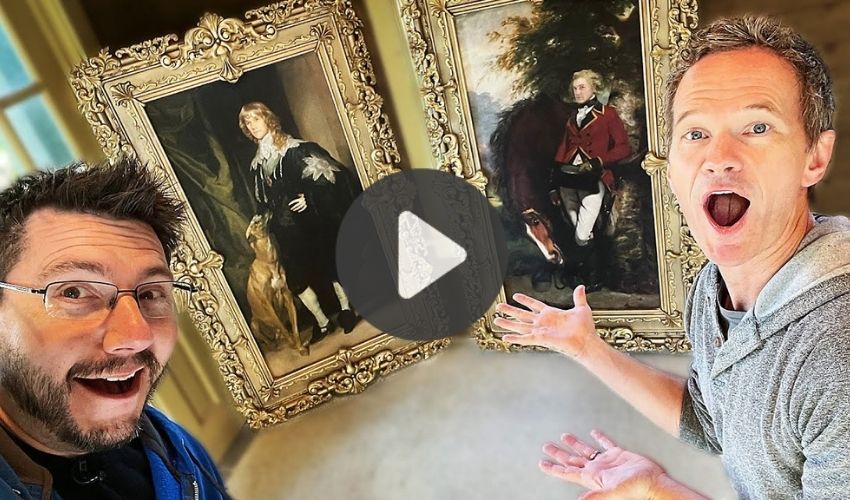 This week, tag along with actor Neil Patrick Harris and 3D printing YouTuber 3D Printing Nerd, on the 87-day 3D-printing adventure. Next, discover amorphous metals. 3D printer manufacturer Trumpf has notably developed a printer compatible with these metals, which are both very resistant and elastic. Finally, we'll meet you at Setforge. The French company uses the solutions offered by 9T Labs to scale its production. In any case, we wish you a very happy Sunday!
Top 1: 3D Printing With Neil Patrick Harris
Do you know Neil Patrick Harris? Of course. The American actor, well known for playing Barney Stinson in the sitcom 'How I Met Your Mother.' Together with the 3D printing hobbyist 3D Printing Nerd, the Hollywood star carried out an additive manufacturing project in which he used a 3D printer to produce two museum-quality frames. The project took a total of 87 days, with a result that is impressive and Harris also appears to be satisfied with the implementation. You can see for yourself in the video how the frames were created step-by-step.
Top 2: Amorphous Metals
Trumpf is a German industrial 3D printer manufacturer that today serves the needs of many industries. Below, the company presents amorphous metals. Also called metallic glasses, they are extremely strong and yet very elastic. Considered by Trumpf as 'the new super material for 3D printing', the properties of these metals would offer new perspectives to many sectors, such as medical, aerospace and robotics:
Top 3: CNC Machining & 3D Printing
In the manufacturing sector, two methods are regularly compared: CNC machining and 3D printing. The main difference between these two techniques is that one works additively while the other is subtractive. To find out what differentiates these two methods, Hubs, an online manufacturing platform that provides engineers with on-demand access to a global network of manufacturing partners, offers a video to showcase their main accolades:
Top 4: 9T Labs & Setforge
9T Labs is a Swiss company developing composite 3D printing solutions. Thanks to its machines, the company is able to manufacture parts that are very resistant but also very light. This is why Setforge, a French company supplying parts to various industries, called on the services of 9T Labs. Using composite printers, and more specifically the Red Series line, Setforge now manufactures parts quickly and at a minimal cost.
Top 5: The FX20 Printer
Markforged is now one of the recognized 3D printer manufacturers in the global additive manufacturing landscape. Recently, the American company unveiled the FX20 printer, the company's largest and fastest machine. Capable of maintaining a temperature of 200 ° C and printing parts up to 525mm x 400mm x 400mm in size, the printer is suitable for many industries, such as aerospace.
What do you think of this week's video compilation?  Let us know in a comment below or on our Linkedin, Facebook, and Twitter pages! Don't forget to sign up for our free weekly Newsletter here, the latest 3D printing news straight to your inbox! You can also find all our videos on our YouTube channel.
Cover Photo Credit: 3D Printing Nerd/YouTube